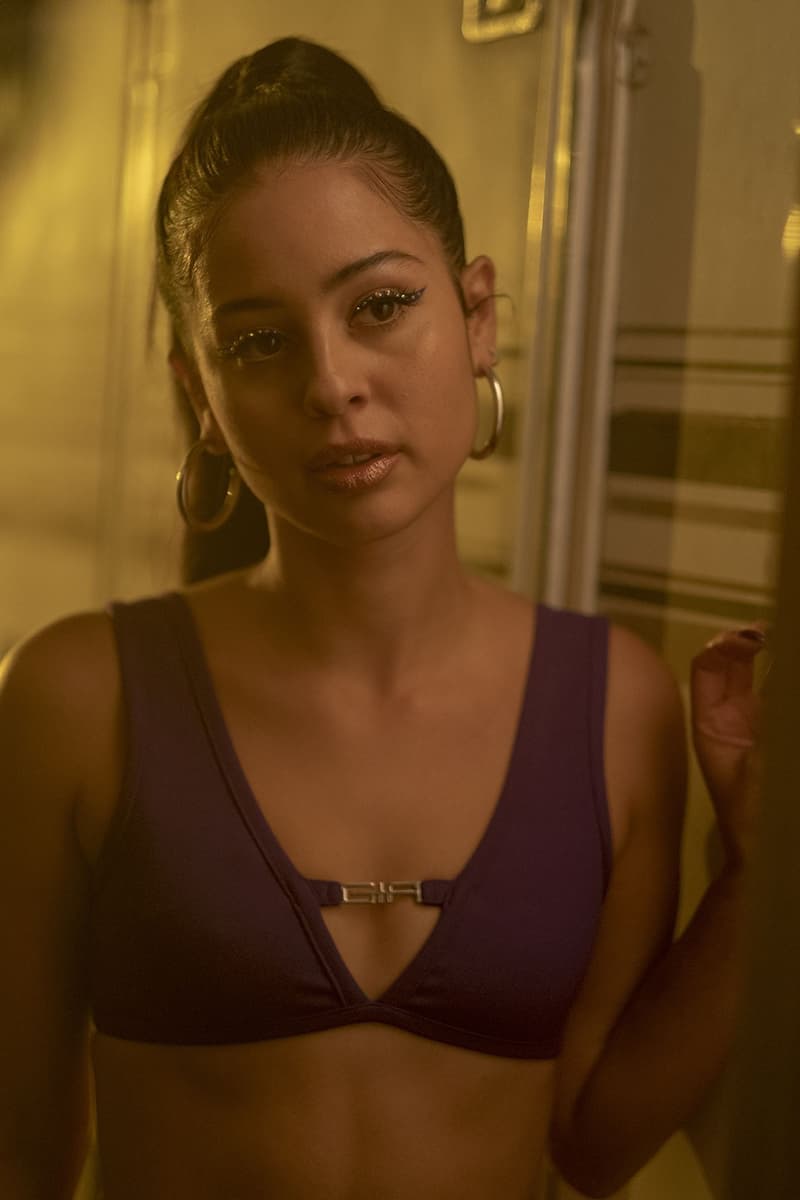 How to Recreate Maddy's Makeup Look on 'Euphoria' for Halloween
A step-by-step tutorial on achieving her rhinestone eyes.
Film & TV
How to Recreate Maddy's Makeup Look on 'Euphoria' for Halloween
A step-by-step tutorial on achieving her rhinestone eyes.
Simply search for "Euphoria makeup" on YouTube and you'll instantly find a long list of videos dissecting the HBO show's best beauty looks, with tutorials on how to recreate Maddy's (Alexa Demie) rhinestone eyes being the most popular. Throughout the smash hit television series, the stylishly cool character is seen wearing different variations of the look. From metallic silver lids to crystal-adorned brows, these stunning eye looks dreamed up by makeup artist Doniella Davy are just perfect for Halloween.
If you're planning to dress up as Maddy this October 31, complete your costume by following the steps below to achieve her dramatically winged, sparkly eye look.
For more Halloween inspo, see more pop culture-inspired costume ideas as well as easy, last-minute makeup looks here.

Step 1: Create a winged eyeshadow shape.
To recreate Maddy Perez's statement-making eye makeup, start by drawing a winged shape in the eyeshadow shade(s) of your choice — whether it's mauve pink, purple, turquoise or metallic silver.
Step 2: Draw an eyeliner.
Depending on the look you're after, define your eyes either by tightlining or drawing a winged liner on each of your eyelids.
Step 3: Put on false lashes and mascara.
Get extra long and feathery lashes like Maddy's with the help of some false eyelashes. Apply mascara to the falsies after you glue them on — and don't forget to coat your lower lashes, too.
Step 4: Glue on rhinestones.
Here comes the fun part. Using a glitter glue, apply rhinestones around your eyes or on your brows to achieve Maddy's signature beauty look.
Step 5: Brush your brows upwards.
Next, fill in your brows with your favorite brow pencil or eyebrow powder. Then, brush the hair in an upward motion with a brow gel to define and set the brows.
Step 6: Apply foundation and concealer.
Now that the key part of this makeup look is done, clean up any fallout under the eyes or on your face, and apply your go-to foundation and concealer.
Step 7: Sculpt your face with bronzer, blush and highlighter.
To add to the sultriness of the makeup, contour your visage with your favorite bronzer, followed by a light pink blush on your cheeks and an ultra-glowy highlighter on the high points of your face.
Step 8: Finish off with a lip liner and a natural lipstick shade.
To exaggerate the cupid's bow and create the illusion of an extra cushiony pout, overdraw your lips with a berry-hued lip liner. Finally, top it all off with a dusty rose lipstick and voilà, you're ready to party.
Share this article