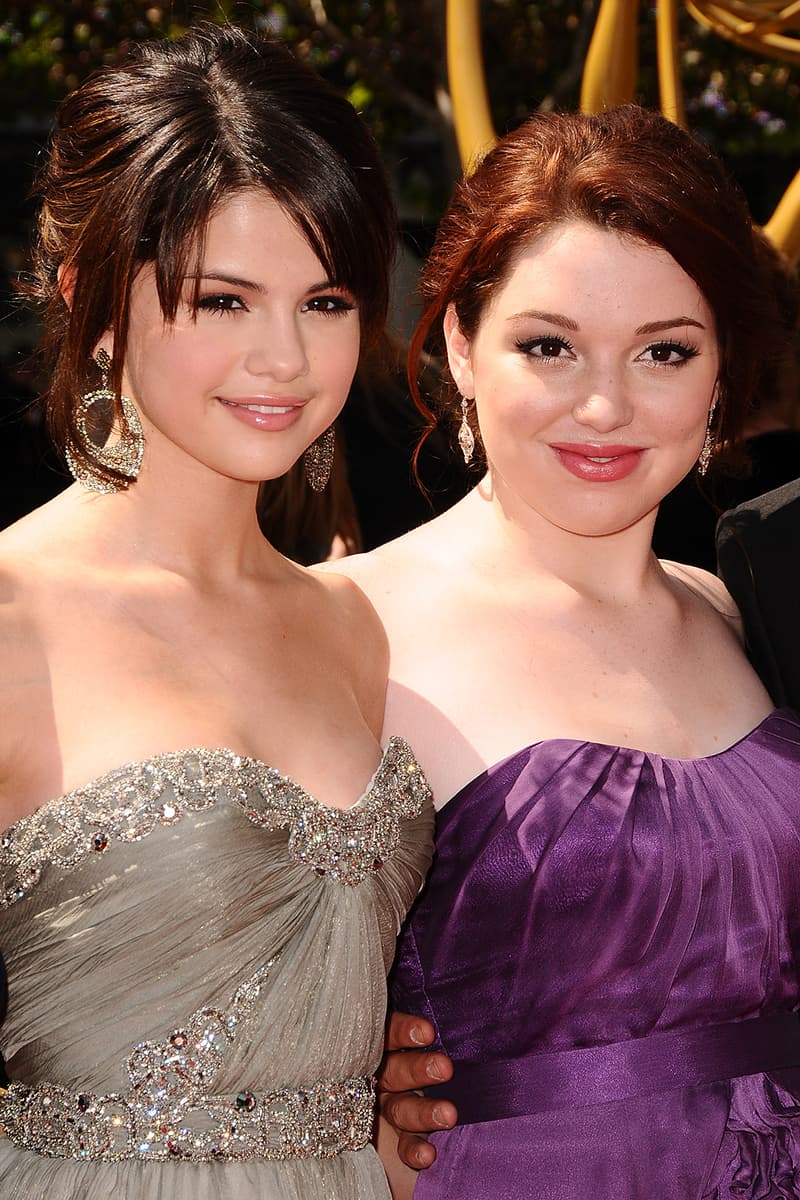 Selena Gomez and Jennifer Stone Have a 'Wizards of Waverly Place' Reunion on TikTok
"What's that? A hat. Crazy, funky, junky hat."
Entertainment
Selena Gomez and Jennifer Stone Have a 'Wizards of Waverly Place' Reunion on TikTok
"What's that? A hat. Crazy, funky, junky hat."
Selena Gomez and Jennifer Stone threw it back to the '00s with their magical Wizards of Waverly Place reunion on TikTok.
The former Disney co-stars reenacted their "Crazy Hat" song bit from Season 1 Episode 4 of the show. "What's that?/A hat/Crazy, funky, junky hat/Overslept, hair unsightly/Yeah, trying to look like Kiera Knightley/We've been there/We've done that/We see right through your funky hat," Gomez and Stone lip-synced over the original audio along with the corresponding dance number. The two actors kept it casual during their small get-together — Gomez opted for a cozy sweat set while Stone wore a loose-fitted tee with jeans. "We had to…" the caption in the video read. "Reunited and it feels so good," Stone wrote in her own post.
Wizards of Waverly Place aired on the Disney Channel for four seasons from 2007 to 2012. Gomez played the role of Alex Russo and Stone portrayed Harper Finkle, whose characters were best friends in the show. The sitcom followed the story of the Russo siblings who trained to compete for the sole control of their family's powers.
Check out the video below. For those who don't have access to TikTok, head over to this link to watch the full clip.
---
Share this article