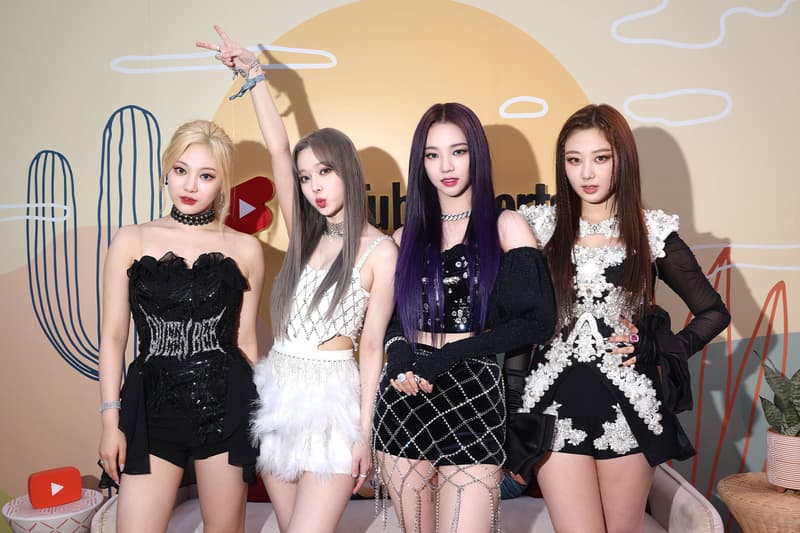 Music
Aespa Debuts New Track "Life's Too Short" at Coachella 2022
From the K-pop group's upcoming album.
Aespa Debuts New Track "Life's Too Short" at Coachella 2022
From the K-pop group's upcoming album.
K-pop rookie aespa surprised fans by announcing earlier this week they would be making their U.S. on-stage debut at Coachella 2022. Joining 88rising for its Weekend 2 stage, the quartet finally delivered their performance, which included a preview of their new track "Life's Too Short."
NINGNING, WINTER, KARINA and GISELLE appeared wearing black-and-white outfits, rocking different hair colors to complete their looks. Marking the group's first live performance stateside, the stage featured some of their hottest hits such as "Black Mamba," "Savage" and "Next Level." Their set additionally included a fresh new song titled "Life's Too Short," which was delivered in English.
Prior to the show, WINTER shared the news in an interview with Billboard: "We are preparing a special performance of an unreleased track from our soon-to-be released album and it's called 'Life's Too Short.' We're singing the English version of the song so please stay tuned, hope you're excited!" GISELLE added: "We will be back in the U.S. to promote our next album and, hopefully, when the situation is safe, we can meet more of our global MYs!"
You can watch snippets of aespa's Coachella performance on Twitter.
Share this article