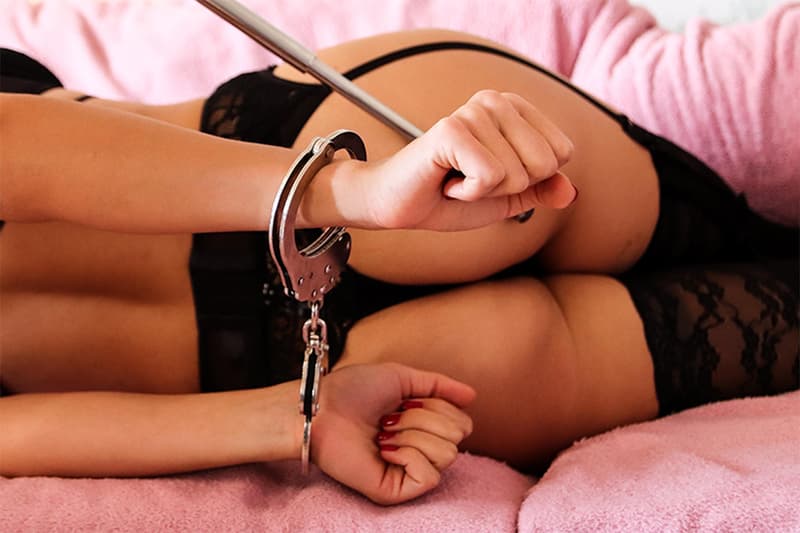 The Top 10 Most Popular BDSM Roles, Ranked
For the kinky ones.
Sexual personality website, Kink Test, has gathered results from over 200,000 users and found the top 10 BDSM roles its users love.
With the growing popularity of sharing your BDSM test results on TikTok, Kink Test conducted a study of its own to better understand which parts of the lifestyle are the most popular. For those who aren't familiar, the term BDSM represents the world of bondage, discipline, sadism and masochism.
If you don't know what your BDSM role is, take the Kink Test and read on for the top ranked roles, from the most to least popular. Before diving in, don't forget that it's never okay to kink-shame.
Brat
A brat is submissive and consensual role where the submissive enjoys antagonizing their Dom (dominant partner) into disciplining them. Discpline can be in the form of spanking or whatever is most enticing to the brat.
Rigger
A rigger is "someone who enjoys tying other people up in rope."
Primal (prey)
Primal play is when a dominant and a submissive individual play the parts of hunter and prey. The person who plays the prey may act like an animal they identify with, but the allure is that they are able to let their most primal urges loose.
Non-monogamist
A non-monogamist is someone who ethically has romantic and/or sexual relationships with more than one individual.
Pay pig
A person who receives sexual gratification from being financially dominated. They usually have a findomme who strains their finances.
Masochist
Masochism is the sexual enjoyment that comes from experiencing psychological or physical pain.
Exhibitionist
Exhibitionism is the "urge, fantasy or act of exposing one's genitals to non-consenting people, particularly strangers."
Master/mistress
This dynamic is another form of power play where the master (a male) or mistress (a female) dominates.
Brat tamer
A brat tamer is the dominant person who disciplines the Brat, the antagonizing submissive.
Findomme
A findomme is a woman who collects payment from a patron who enjoys being financially controlled. Findommes demand however much money they'd like to, for whatever purpose, and submissives willingly hand it over. In short, findommes break the bank of their willing submissives.
Share this article