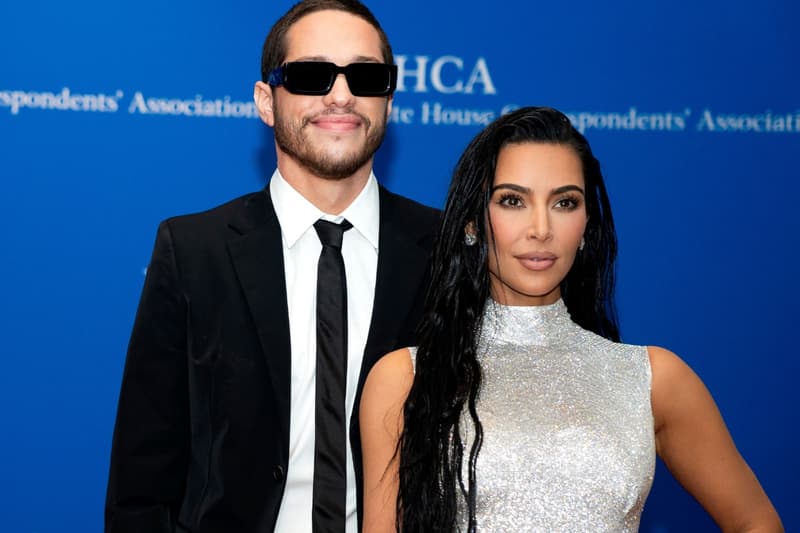 Entertainment
Pete Davidson Appears to Have Gotten Kim Kardashian's Kids' Initials Tattooed on Him
"KNSCP" is inked on the comedian's neck.
Pete Davidson Appears to Have Gotten Kim Kardashian's Kids' Initials Tattooed on Him
"KNSCP" is inked on the comedian's neck.
Pete Davidson is all in when it comes to his relationship with Kim Kardashian. The Saturday Night Live comedian has apparently gotten new ink dedicated to Kardashian and her four children, whom she shares with ex Kanye West.
"KNSCP" is what the comedian appears to have tattooed on his neck, which stands for Kim, North, Saint, Chicago and Psalm. Davidson and Kardashian began dating in October 2021 after the SKIMS founder's SNL hosting debut. Since then, he's gotten a few tattoos dedicated to his girlfriend. One of them, though, isn't a tattoo but an actual branding of her name.
"He wanted to do something that was really different," Kardashian explained during a March appearance on The Ellen DeGeneres Show. "First tattoo he got, I was like, 'Oh, so cute, thank you! Oh my god!' Second, whatever, I'm like, 'Oh, that's so cute.' But that's what tattoo people do, right? They get tattoos of what's going on in their life."
"I just think he was like, 'I want something that's there that I can't, you know, get rid of my tattoos,'" Kardashian said of the branding. "He's in the process of getting rid of his arm tats and his neck tats. So he's like, 'I don't want to be able to get rid of it or cover it up and I just wanted it there as like a scar on me.'"
Additionally, the King of Staten Island star has "my girl is a lawyer" tattooed on his chest in honor of Kim studying law.
Check out Davidson's latest ink dedicated to Kardashian and her children here.
Share this article