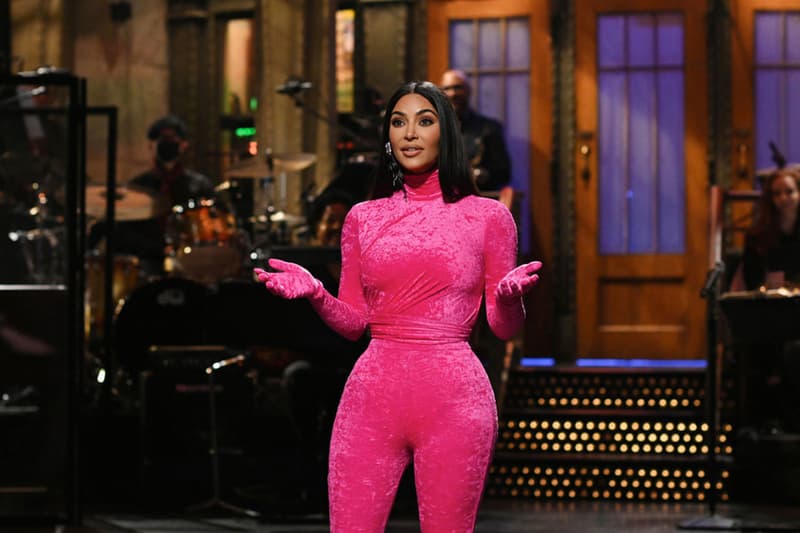 Culture
Watch Kim Kardashian Roast Everyone in Her 'Saturday Night Live' Monologue
She pokes fun at Kanye West and even her infamous 2007 sex tape.
Watch Kim Kardashian Roast Everyone in Her 'Saturday Night Live' Monologue
She pokes fun at Kanye West and even her infamous 2007 sex tape.
A reality star, entrepreneur and mom, Kim Kardashian made her hosting debut this weekend on Saturday Night Live with a surprisingly funny monologue.
Taking the stage in a hot pink velour Balenciaga suit, the celebrity roasted members of the Kardashian-Jenner clan, including herself. Referencing her infamous sex tape that was leaked in 2007, KKW joked: "When they asked, I was like, 'You want me to host, why? I haven't had a movie premiere in a really long time. Actually, I only had that one movie come out, and no one even told me it was even premiering. It must have slipped my mom's mind." She went on to mention her mother Kris Jenner's boyfriend Corey Gamble: "The one thing I'm really proud of is that no one can call me a gold digger. Honestly, I'm not even sure how you become one. So I asked my mom's boyfriend, Corey."
Of course, the star dedicated part of her monologue to Kanye West, whom she is divorcing. "I married the best rapper of all time. Not only that, he's the richest Black man in America. A talented legit genius who gave me four incredible kids. So, when I divorced him, you have to know it just came down to one thing: his personality." She continued with jokes about Caitlyn Jenner, O. J. Simpson and more.
Watch KKW's full monologue down below.
---
Share this article