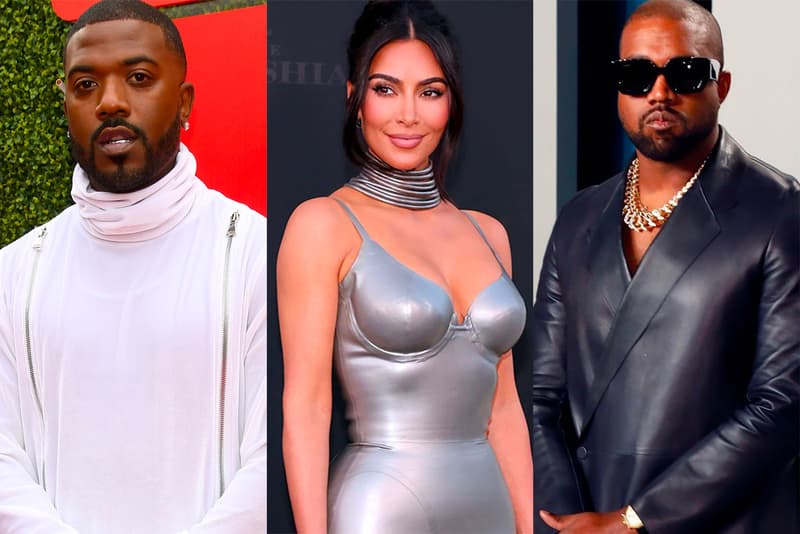 Entertainment
Ray J Claims He Did Not Give Kanye West His Sex Tape With Kim Kardashian
"All of this is a lie … so untrue."
Ray J Claims He Did Not Give Kanye West His Sex Tape With Kim Kardashian
"All of this is a lie … so untrue."
Last week, the third episode of The Kardashians aired, revealing that Kanye West was able to retrieve Kim Kardashian's 2007 sex tape with her ex-boyfriend, Ray J.
"He got me all of the sex tape back. He met up with Ray J at the airport and got it all back," the SKIMS founder said at the time of filming the episode. "I know Kanye did this for me, but he also did this for my kids," Kardashian opened up in a confessional. "I wanna shield them from as much as I can. And if I had the power to or if Kanye has the power to, like, that is just the most important thing to me."
However, after the episode released, Ray J commented on @hollywoodunlocked's Instagram post about the situation and claimed that he did not meet up with Ye last year to give him the sex tape. "All of this is a lie smh — Can't let them do this anymore — so untrue," he wrote.
Neither Kardashian, West or Ray J have further commented on the content of the exchange. Stay tuned while we wait for more details to surface.
Share this article