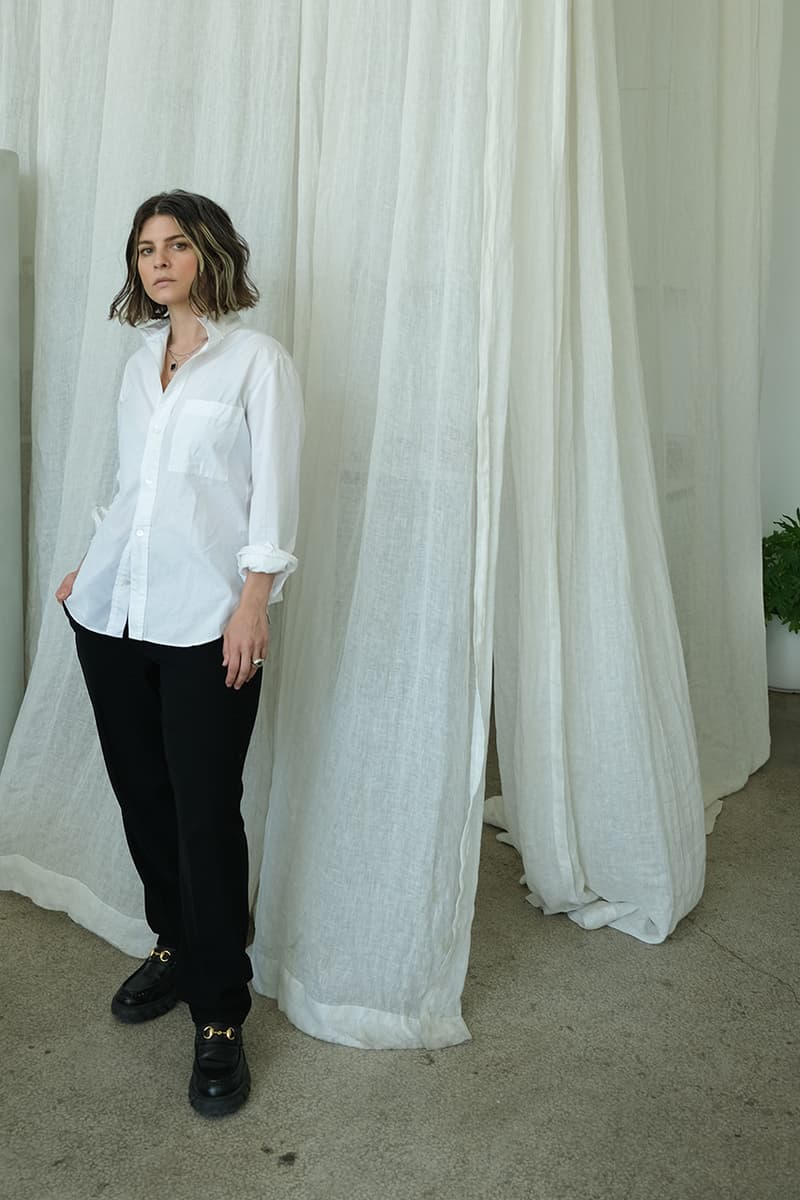 NOTO botanics Founder Gloria Noto on Being a "Womanpreneur"
"I wouldn't choose any other path for myself for the most part, but the responsibility is real."
Beauty
NOTO botanics Founder Gloria Noto on Being a "Womanpreneur"
"I wouldn't choose any other path for myself for the most part, but the responsibility is real."
Queer makeup artist and founder of NOTO botanics, Gloria Noto, nailed the approach to modern beauty in the most organic way that these spaces have ever seen. NOTO's brand identity encompasses having clean products, moral ethics, gender fluidity, sustainability, inclusivity and charity. These are core tenets of the brand's ethos, inherent in its DNA.
In the latest installment of Hypebae's Beauty Essentials series, we talk to Noto about the brand and what it's like being a "womanprenurer." "I think the toughest aspect of being even just an entrepreneur, in general, is it can feel a bit lonely at times," she tells us.
Continue reading to learn more about Noto's story and what it's like being a founder of a beauty brand.
Gloria Noto's Beauty Essentials
Skincare
Supergoop Daily Dose Vitamin C + SPF 40 Serum: I try to remember to use sunscreen when I go outside.
NOTO botanics Deep Serum:  I can't go a day without using the Deep Serum and I love using it with our new Bian Stone Facial Tool. It's a special moment where I get to give myself a little facial massage before my day gets wild.
NOTO botanics Resurface Scrub: I love using the Resurface Scrub to give me the softest skin I could imagine. I love to add a bit of hyaluronic acid to the mix when I feel like I need a little extra plump.
Makeup
NOTO botanics Multi-Bene Stick: I always use a bit of color on my cheeks, and right now I am mainly using our Multi-Bene Stick in "Ono Ono" for cheeks and a bit on my lips.
Haircare
Re-Comb: When I do get around to brushing my hair, I love using my Re-Comb. It's wide-toothed so it helps my hair maintain its texture. It's also made of ocean plastics.
Where did the inspiration for NOTO come from?
It came about when I was about a decade into being a makeup artist. Working day in and out with products and people, I noticed the shift into clean beauty and recognized how one-tracked that world felt. I wanted to see a space for clean beauty that celebrated radical self-acceptance, diversity, art and a damn good product that you could get the most of out.
At the time, about seven years ago, the beauty and clean beauty spaces were very different. You certainly were not seeing much in terms of diversity, queerness, giving back and transparency. I wanted to bring all of that upfront while also making a product that felt amazing to use and had beautiful, minimal branding and ethos to it. So I spent a bit over a year developing NOTO and just started making it in my kitchen. I offered products to my friends and celebrity clients until officially launching in 2016. Watching how we've grown has been one of the most incredible experiences of my life.
When someone thinks of NOTO as the brand, what would you like to come to mind for them?
I would love for a smile to come over their face first, while they connect to feeling seen through NOTO. I want my brand to feel like a place where the community comes together to celebrate expression, otherness, self-care and individuality and the joy of how it feels and looks to use NOTO products. I hope that when people think of NOTO, they feel inspired not only in how they take care but inspired to be creative through that process and connecting. Mostly I just hope that when people think of NOTO they feel joy.
What is the toughest aspect of being a "womanpreneur"?
I think the toughest aspect of being even just an entrepreneur, in general, is it can feel a bit lonely at times. The sense of responsibility and wanting to make sure everyone is taken care of, while also trying to balance your own well-being, is a special dance you have to make serious time and effort to be sure to bring balance to. I wouldn't choose any other path for myself for the most part, but the responsibility is real.
What exciting things do you have next for NOTO?
I just finished and launched our short film directed by Mollie Mills, one of my closest friends and most creative fresh minds. Through this film NOTO IS : SKIN, the essence of what NOTO means comes to life through movement, skin on skin, touch, queerness and community. It's an incredibly intimate moment shared between the viewer and those featured. We also just finished our Pride campaign with Mollie Mills, featuring two very exciting folks (can't tell you who yet!).
Along with our Pride celebration, we will be offering a limited-edition bag in collaboration with glob.land, made of ocean waste plastics. In addition, we have a new color coming out with our Multi-Bene Stick collection that breaks into the world of contouring. Later this fall, we have a brand new product coming out that I can't wait to share with everyone as time gets closer.
View this post on Instagram
View this post on Instagram
Share this article