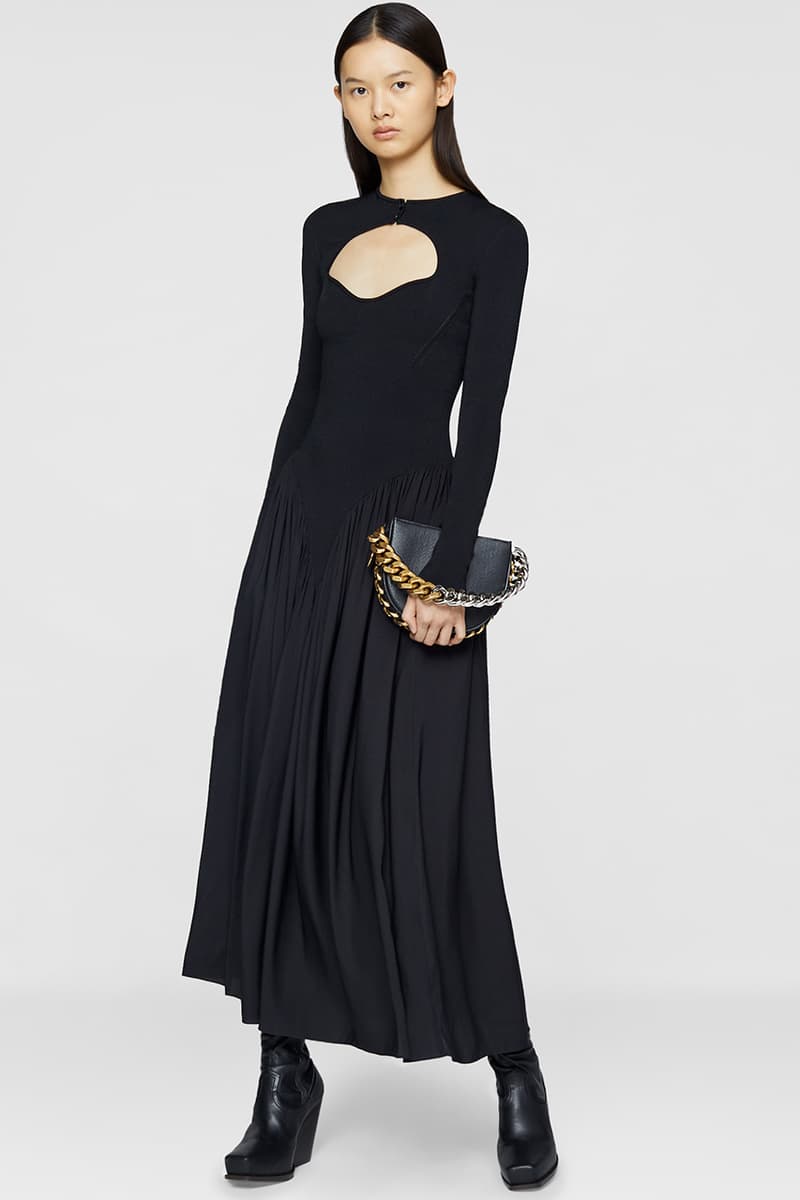 1 of 3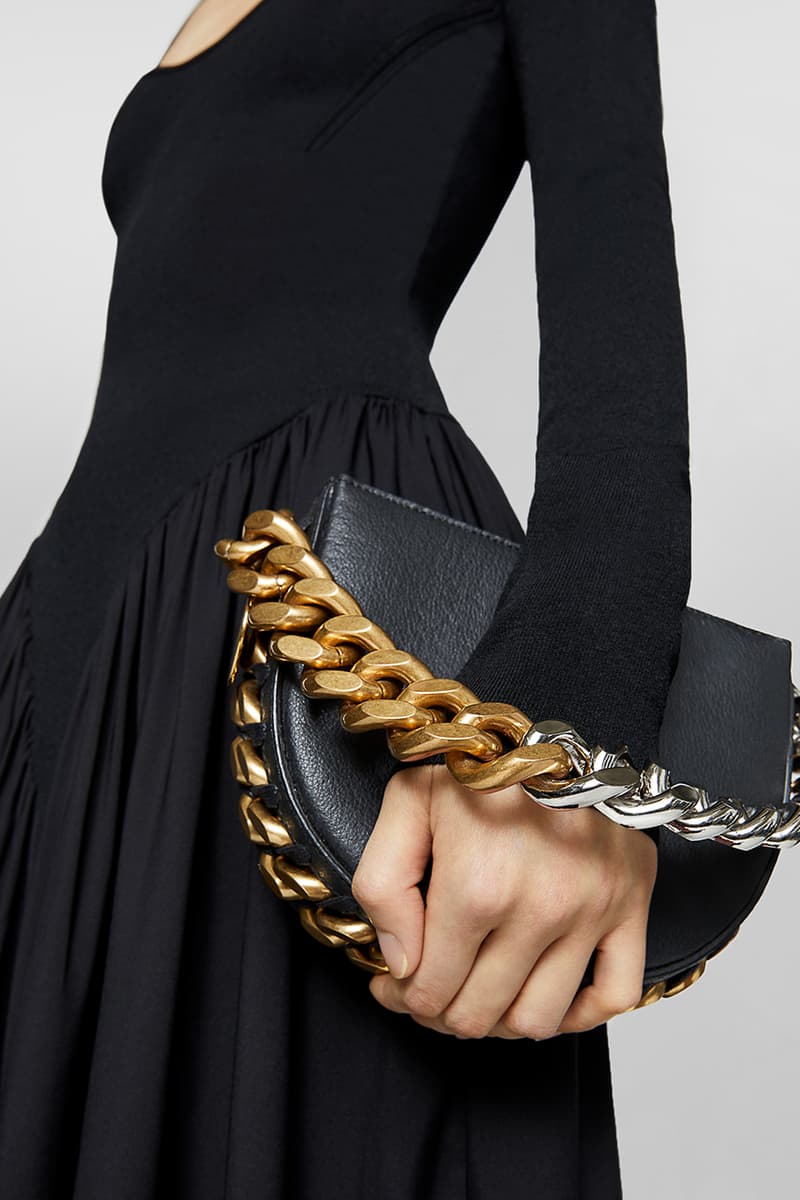 2 of 3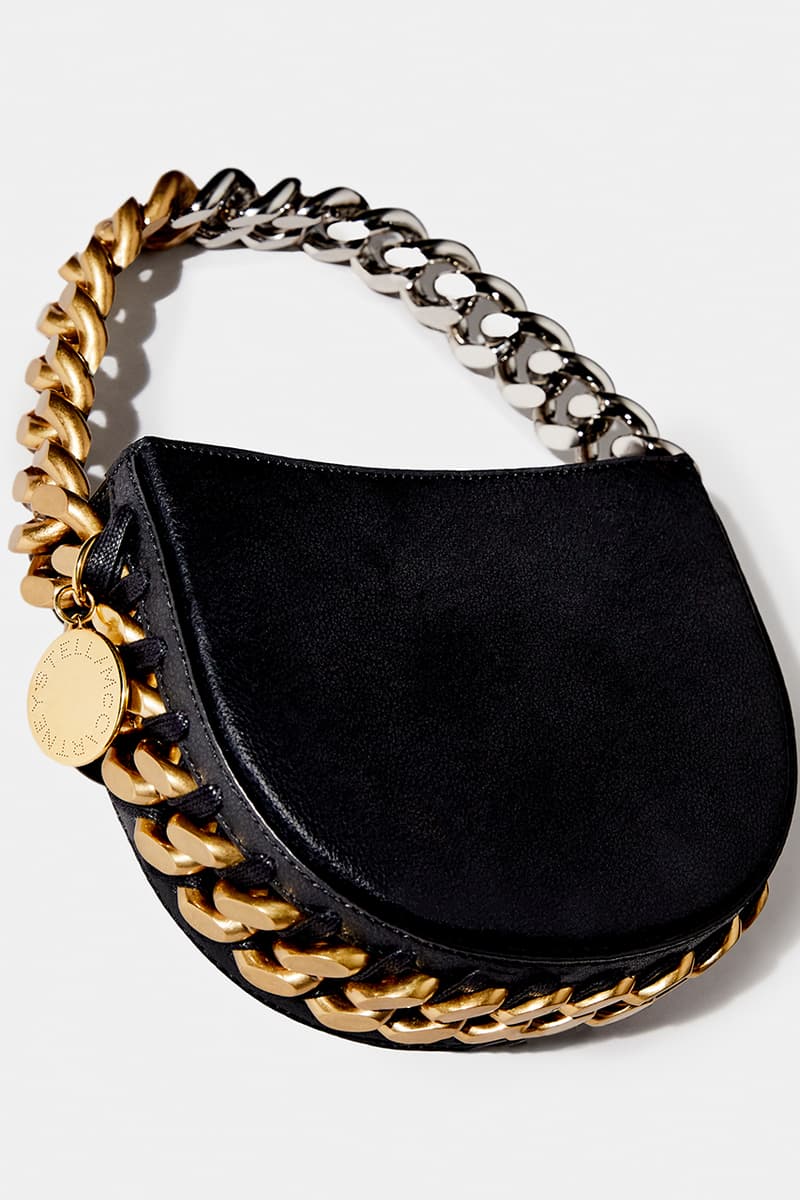 3 of 3
Fashion
Stella McCartney's Frayme Mylo Is the First-Ever Commercial, Luxury Handbag Made From Mushrooms
Mushroom leather is officially hitting the mainstream.
Stella McCartney's Frayme Mylo Is the First-Ever Commercial, Luxury Handbag Made From Mushrooms
Mushroom leather is officially hitting the mainstream.
British designer Stella McCartney has been working with Bolt Threads – the creators of Mylo – since 2017, to develop products made from sustainable mushroom leather. Five years later, the first luxury bag to be created from mycelium is now available for purchase.
Derived from the root-like structure of fungi, mycelium is the latest innovation in vegan alternatives to animal leather. It's taken several iterations for the material to feel as good as animal leather and to last as long, but it appears that more sustainable solutions may finally start becoming mainstream.
While this is the first commercial release of the Frayme Mylo, it's not the first that we've seen from the Mylo and McCartney partnership. The first product ever created with Mylo was a prototype of Stella McCartney's iconic Falabella bag, which debuted as part of the V&A's Fashioned from Nature exhibition in 2018. In 2021, the brand developed the world's first garments created from Mylo and later that year the Frayme Milo first debuted at the brand's Summer 2022 runway show at Paris Fashion Week.
The new silhouette from McCartney is hand-crafted by Italian artisans and is set to be released in a limited edition drop, with each bag numbered from 1 to 100. Inspired by the Falabella bag, the Frayme boasts an oversized recyclable aluminium chain strap that runs around the bag, as well as a statement medallion.
"Bringing the first-ever luxury bag made from Mylo to market is a massive milestone for conscientious consumers, the biomaterials industry, and the future of luxury fashion," says Dan Widmaier, Founder & CEO at Bolt Threads in a press release. The new bag forms part of a larger shift in the McCartney brand focus, with the new campaign set to focus on "Fashion Fungi," inspired by transformative and transcendental qualities of the mushroom.
The new Frayme Mylo bag is available from July 1 exclusively from Stella McCartney boutiques.
Share this article