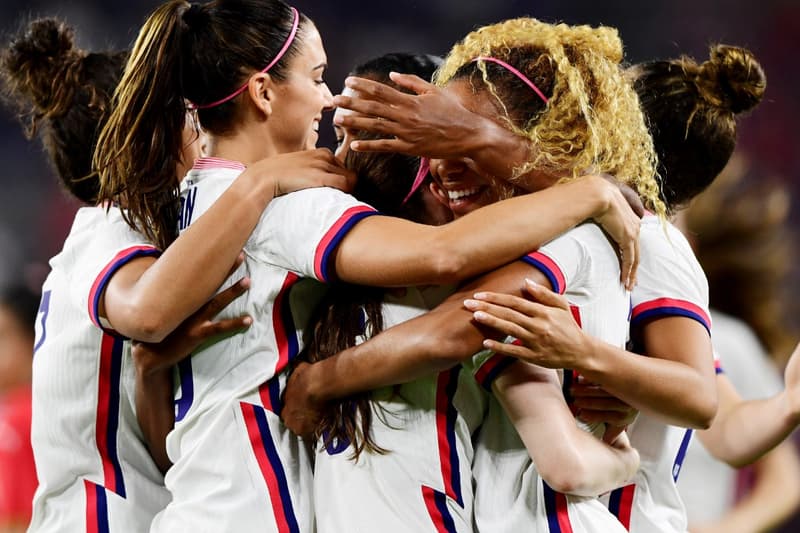 The U.S. Women's Soccer Team Will Finally Be Paid the Same as Men
As part of a new deal.
The U.S. women's and men's soccer teams have finally reached equal pay, eliminating the pay gap in which women have been earning less.
The new collective bargaining agreements will run through 2028. According to the official announcement, under the new deal, both teams will receive the exact same "compensation for all competitions, including the FIFA World Cup."
"This is a truly historic moment," said U.S. Soccer President Cindy Parlow Cone. "These agreements have changed the game forever here in the United States and have the potential to change the game around the world. U.S. Soccer and the USWNT and USMNT players have reset their relationship with these new agreements and are leading us forward to an incredibly exciting new phase of mutual growth and collaboration as we continue our mission to become the preeminent sport in the United States."
Some key aspects of the agreement are equal pay for equal work, senior national team benefits, best-in-class playing and training environments and additional benefits, such as insurance, parental leave and short-term disability.
This change could inspire other organizations to follow the same initiative. "They said equal pay for men and women was not possible, but that did not stop us and we went ahead and achieved it," said Walker Zimmerman, member of USNSTPA leadership group. "We hope this will awaken others to the need for this type of change, and will inspire FIFA and others around the world to move in the same direction."
For more details, check out the post below.
View this post on Instagram
Share this article