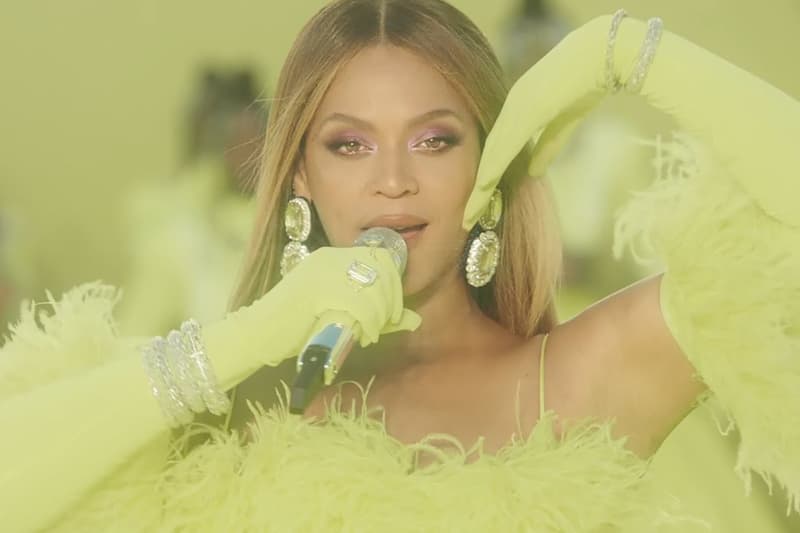 Music
Beyoncé Drops "Break My Soul," First Single Off Upcoming Album 'Renaissance'
"You won't break my soul, I'm telling everybody, everybody."
Beyoncé Drops "Break My Soul," First Single Off Upcoming Album 'Renaissance'
"You won't break my soul, I'm telling everybody, everybody."
Beyoncé is ready to break the internet. The musician, who recently announced the release date of her seventh studio album Renaissance, just dropped the first single off the upcoming record.
Titled "Break My Soul," the track was teased earlier today after Queen Bey updated her social media bios to read: "6. BREAK MY SOUL midnight ET," suggesting that the release is the sixth of 16 tracks on Renaissance. Prior to her latest update, the star also included the subtitle "act i," hinting that the album might be split into multiple parts.
Unveiled through a lyric video on YouTube, "Break My Soul" is an upbeat tune with Beyoncé singing: "You won't break my soul/You won't break my soul/I'm telling everybody/Everybody." She continues: "Now I just fell in love/And I just quit my job/I'm gonna find a new drive/Damn they work me so damn hard/Work by nine/Then off past five/And they work my nerves/That's why I cannot sleep at night."
Listen to "Break My Soul" below. Beyoncé's seventh studio album Renaissance drops in full on July 29.
Share this article