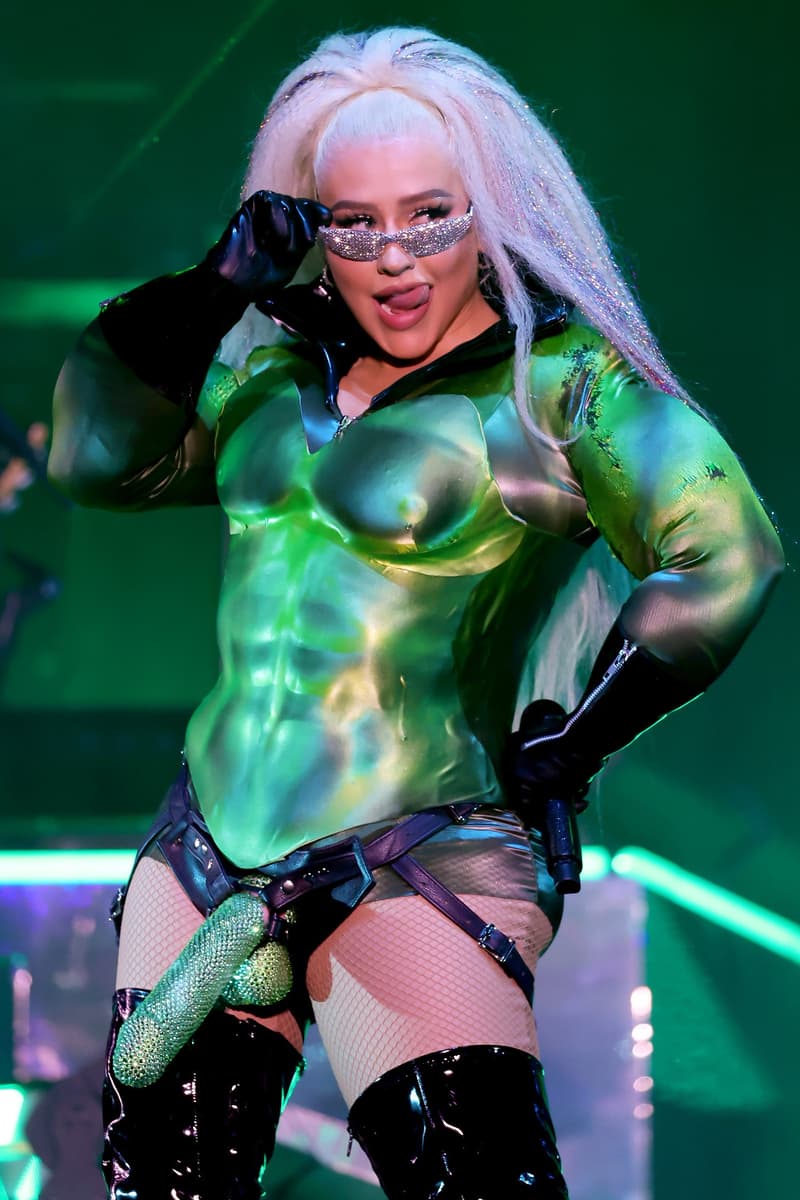 How Christina Aguilera Pays Homage to Pride Month With Specific Outfits in Every Color
Honoring "some truly historic, great gay memorable moments and icons."
Fashion
How Christina Aguilera Pays Homage to Pride Month With Specific Outfits in Every Color
Honoring "some truly historic, great gay memorable moments and icons."
Christina Aguilera has always used fashion to make a statement, and most recently, she's using it to shine a light on the LGBTQ community in a very special way. For her 2022 L.A. Pride show, which she headlined, the singer wore all the colors of the rainbow to highlight significant events and milestones for Pride.
"We went through every color of the rainbow throughout my @lapride show — pairing specific colors within a different song, mood and 'theme,'" she captioned a recent Instagram post. "We were inspired to pay homage to some truly historic, great gay memorable moments and icons!"
She then elaborated on what each color represented. "From the green palette being a take on the legendary and controversial artist Tom of Finland's artwork and imagery to the orange theme cones being a reinvented throwback take on Gaultier's epic cone bra design," she wrote.
For the color blue, Xtina paid tribute to a fan-favorite era — her Y2K days. "We had elements of circa early 2000s Paris Hilton & I had fun playing up to." Red is for "continuously reinventing the chaps — a must!" Finally, for yellow, she worked with Savage x Fenty as "a nod to classic showgirl with a modern twist!"
She added, "Every designer brought it and I was proud to wear every color so brightly and boldly!"
The "Dirrty" singer recently opened up about how taking risks in fashion can make impact. "It's always been so important to me that I've never been one to try and play it safe," she previously told W. "It's really important that all of those outfits represent a mood, and every song calls for a different theme — coming out, feeling free and embracing your sexuality and your power."
Check out all her L.A. Pride looks below.
View this post on Instagram
Share this article