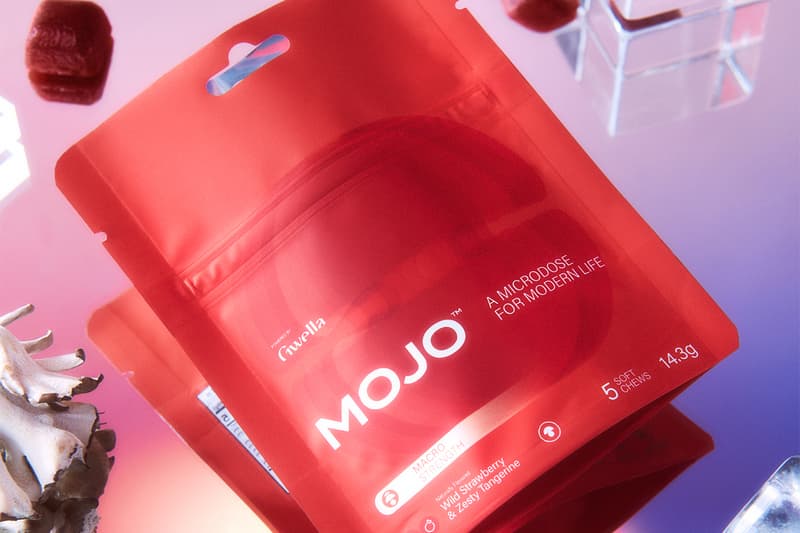 MOJO Macro Lets You Microdose Without the Trip
With more than twice the active ingredients.
Mojo, a direct-to-consumer mushroom product brand by Gwella has just released its Mojo Macro  — a supercharged version of the company's original chewable gummy.
Wellness has become more of a mainstay in our lives as we were all prompted to look deeply at our health since the start of the Covid-19 pandemic. Thus, supplementing our vitamins with mushrooms has grounded itself as a vital ingredient. Thankfully, Mojo has provided fungi fanatics with a potent proprietary formula of non-hallucinogenic functional mushrooms, herbs and roots. Mojo Macro contains 2.5 times more active ingredients than Mojo Micro, resulting in a gummy that mimics the effects of a psilocybin microdose, lasting five to six hours.
Having tried all five gummies at once, which is the recommended single serving, I can confidently say I felt myself become surprisingly more calm, even elated throughout the day. Taken in the mental breakdown-inducing wake of the overturning of Roe v. Wade, Mojo's balancing blend of research-backed ingredients had me feeling hopeful, but not high. I found the motivation to pick up my apartment, eventually making my way outside to enjoy more of nature's healing powers. Still able to get a full day's of work done and even stay up until the wee hours of 4 a.m. that night, Mojo's latest option for those with a higher tolerance did not impede my ability to be productive nor did it give me any anxiety. I'm already planning my next purchase.
Arriving with 20 chewables, Mojo Macro for $34.99 USD for one-time orders and $29.75 USD through Subscribe & Save on Mojo's online store.
---
Share this article