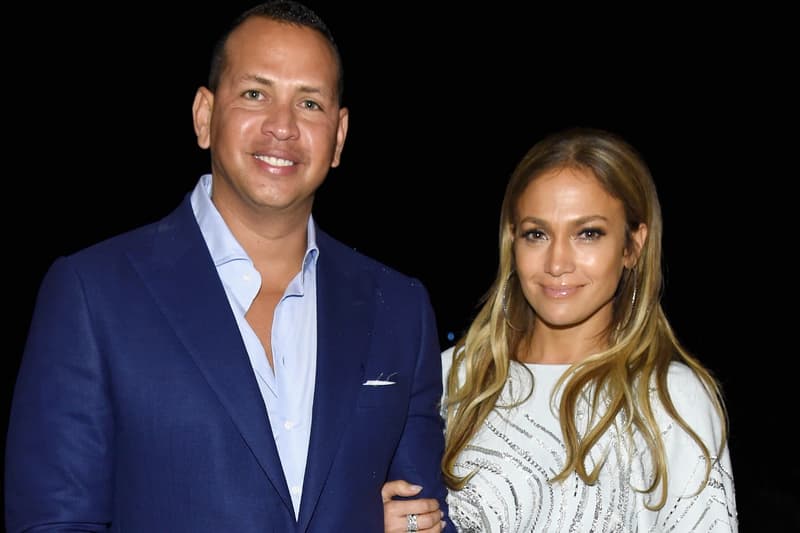 Entertainment
Alex Rodriguez Opens Up About Jennifer Lopez Prior to Her Tying the Knot With Ben Affleck
Sharing his thoughts on their past relationship and her work ethic.
Alex Rodriguez Opens Up About Jennifer Lopez Prior to Her Tying the Knot With Ben Affleck
Sharing his thoughts on their past relationship and her work ethic.
Just because things didn't work out between Alex Rodriguez and Jennifer Lopez, it doesn't mean there are any hard feelings from the pro baseball player.
Rodriguez got candid about his ex-fiancé days before she married Ben Affleck, noting he doesn't have any regrets about their past romance. "We had a great time," he said on the latest episode of  The Martha Stewart Podcast.
He continued, "More importantly, we always put the kids front and center in everything we do. Here's what I will tell you about Jennifer and I was telling some of my colleagues here the other day: She's the most talented human being I've ever been around, [the] hardest worker. And I think she is the greatest performer, live performer, in the world today that's alive."
Rodriguez and Lopez met in 2005; at the time she was married to Marc Anthony. In 2017, A-Rod and J.Lo bumped into each other and began dating before becoming engaged in March 2019. In April 2021, the pair called it quits and shared a joint statement regarding their breakup. "We have realized we are better as friends and look forward to remaining so," they told the Today Show. "We will continue to work together and support each other on our shared businesses and projects. We wish the best for each other and one another's children. Out of respect for them, the only other comment we have to say is thank you to everyone who has sent kind words and support."
That same month, Affleck and Lopez were spotted hanging out again, rekindling their past relationship, which had originally gone on from 2002 to 2004. After two decades, Bennifer officially tied the knot in Las Vegas on July 16, 2022.
Share this article