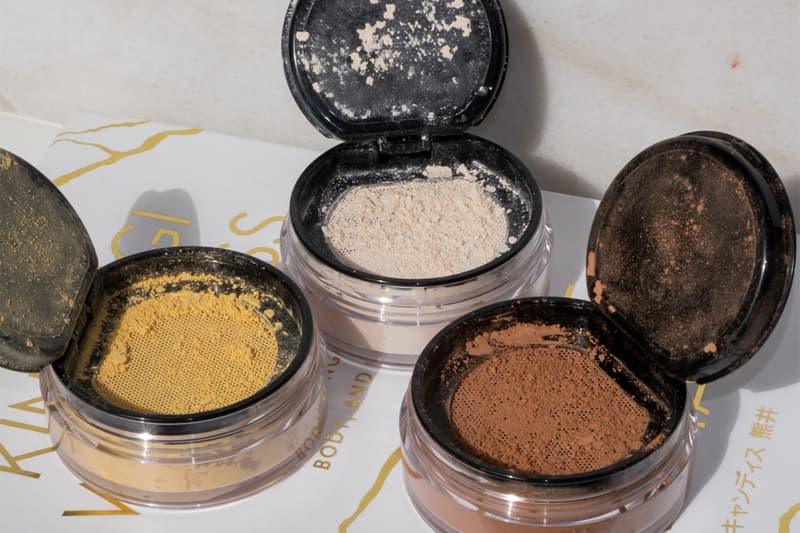 Beauty
A Guide To Understanding the Difference Between a Finishing and Setting Powder
We hope these FYI's will make doing your beat a little easier.
A Guide To Understanding the Difference Between a Finishing and Setting Powder
We hope these FYI's will make doing your beat a little easier.
When it comes to makeup, the different techniques and teachings of applications can seem like a vertical full of nuances. When learning to do your beat, you're stuck with learning how to apply mascara and deciphering what comes first, concealer or foundation. It can all be quite daunting. While you're mulling over those semi-traumatic moments, we're going to raise a hot question: Do you know the difference between a setting powder and a finishing powder? If you don't, we've got you covered.
With so many face powders on the market, one may think they're both the same but they're very different. A setting powder simply sets your makeup while finishing powders on the other hand are often categorized among professionals as your favorite Instagram filter because of the instant blurring of the pores for an overall finished look. In layman's terms, a finishing powder is for sealing the deal on the look, whereas setting powder helps prolong the wear of your concealer, foundation and other face makeup.
How to Use Setting Powder
The best way to apply setting powder is to use a damp beauty blender to press loose powder under your eyes and through your T-zone area to conceal your look. For those with oily skin, try priming the skin with your preferred oil-control primer, saturating your face with a setting spray and then going in with a setting powder to ensure that your makeup stays in place and is mattified for as long as you need.
How to Use Finishing Powder
Finishing powder should be applied lightly as you don't want to appear to be caked with a face full of makeup. We recommend a large and fluffy powder brush for applying finishing powder.
Now that you have the basics covered, we've rounded up a few of our favorite setting and finishing powders for you to try.
The Skin Melt Loose Powder by Ami Colé seeps into the skin like butter. A brush of this powder in the T-zone areas will set your makeup with minimal oil secretion for those with oily skin.
Laura Mercier's translucent setting powder is quite legendary in the beauty community. Available in traditional translucent, medium and deep shades, you'll be able to find the exact powder to suit your makeup needs.
Make Up For Ever's Ultra HD Pressed Powder will be the perfect addition to your daily travel makeup bag if you need to blur your pores or lightly touch up throughout the day.
For those budget-friendly beauty aficionados, NYX's HD Finishing Powder is a lightweight, translucent finishing powder that will blur out the appearance of your pores and conceal those fine lines that tend to peak through makeup application throughout the day.
---
Share this article