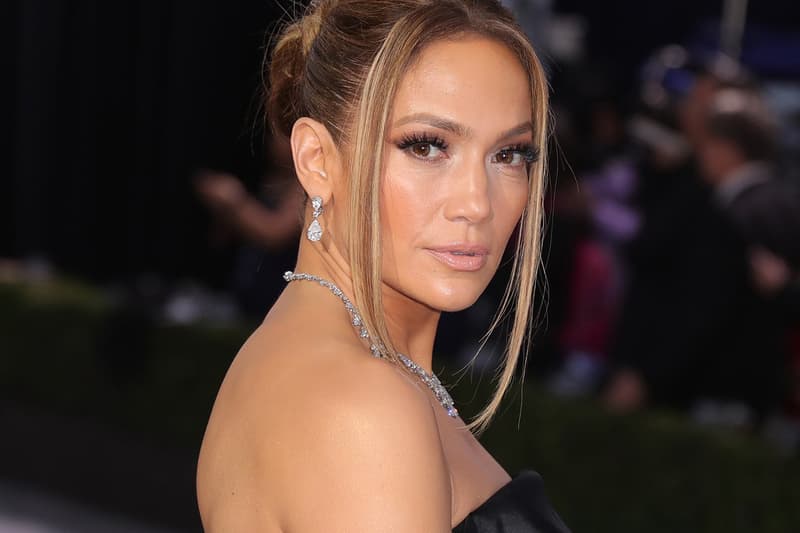 Beauty
Jennifer Lopez's Retro Romantic Hairstyle Made Her the Dreamiest Bride
Of course, she was the fairest of them all.
Jennifer Lopez's Retro Romantic Hairstyle Made Her the Dreamiest Bride
Of course, she was the fairest of them all.
Jennifer Lopez recently tied the knot with Ben Affleck in Las Vegas and served us a touch of luxury and sartorial elegance in true JLo fashion.
As expected, Lopez opted for a full face of romantic makeup and a gorgeous half-updo reminiscent of the hair moments from the '60s. Lopez's resident hairstylist Chris Appleton, who crafted the bridal updo, posted a video before the nuptials took place. Lopez exclaimed, "I feel amazing. I'm so excited," while twirling and feeling as beautiful as she looks while Appleton films. "You look gorgeous," Appleton responds, and we all agree.
For Lopez's dreamy half-updo, her lustrous mocha brunette tresses were pulled back from her face and pinned into an elegant crown for a retro-inspired mod look. The rest of her hair was styled in long, full curls that she wore brushed forward, cascading down both sides of her shoulders. The half-up style is a romantic style that anyone can pull off for any big occasion.
The rest of the wedding-day glam for Lopez featured a classic combo of golden peach cheeks, perfectly sculpted brows, and a sultry brown smokey eye with a few wands of mascara application. She opted for a simple nude lip gloss to bring in the soft romantic appeal.
Catch more of Lopez's charming wedding day look below.
View this post on Instagram
---
Share this article