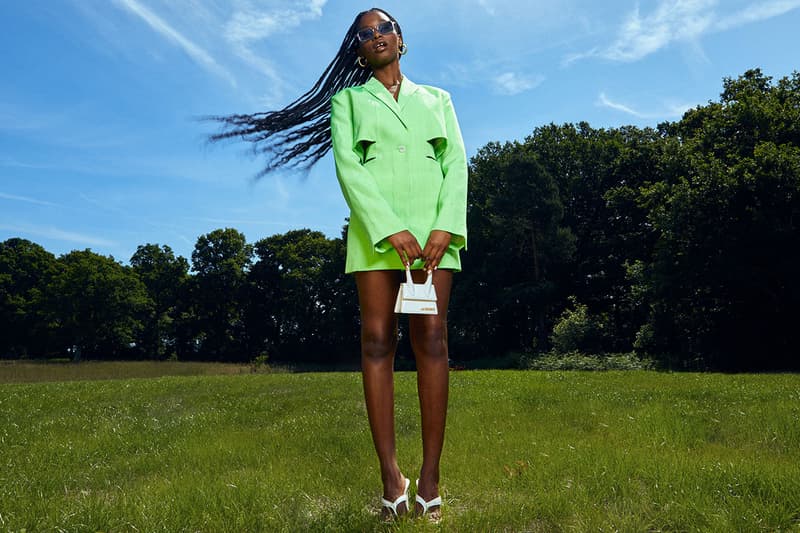 Fashion
HURR Becomes First Fashion Rental Platform to Achieve B Corp Certificate
A major step forward for fashion rental.
HURR Becomes First Fashion Rental Platform to Achieve B Corp Certificate
A major step forward for fashion rental.
Leading fashion rental platform HURR just announced that it's now a certified B Corporation, making it the very first rental service to achieve the status.
Essentially, a B Corp certification means that a business is demonstrating that it's "meeting high standards of verified performance, accountability and transparency on factors from employee benefits and charitable giving to supply chain practices and input materials," according to the B Corp website. The certification doesn't just lend itself to one specific social or environmental issue either, but instead revolves around a holistic approach surrounding a company's business model, operation and internal structure. Companies that do achieve the status are also required to re-apply every three years.
HURR's recognition comes as a result of a number of sustainable practices within the business, including its exclusive partnership with wet-cleaning service Oxwash which aims to achieve net zero carbon emissions throughout the washing process. This year, the rental platform also launched its own reusable packaging for the delivery and returns service, with each bag able to be used approximately 30 times before disposal. Finally, HURR also works with carbon management platform CoGo to calculate the stats for each and every rental for total transparency on how much is saved.
"Since our very inception we've dreamt of achieving B Corp status and worked hard to ensure HURR meets its requirements in order to make it possible. We're committed to changing the future of fashion and are excited to work together with other businesses to make it a reality," says HURR's founder Victoria Prew, in a press release.
HURR joins over 5,000 global businesses also given B Corp status including Wolf & Badger, Patagonia and Aesop.
---
Share this article