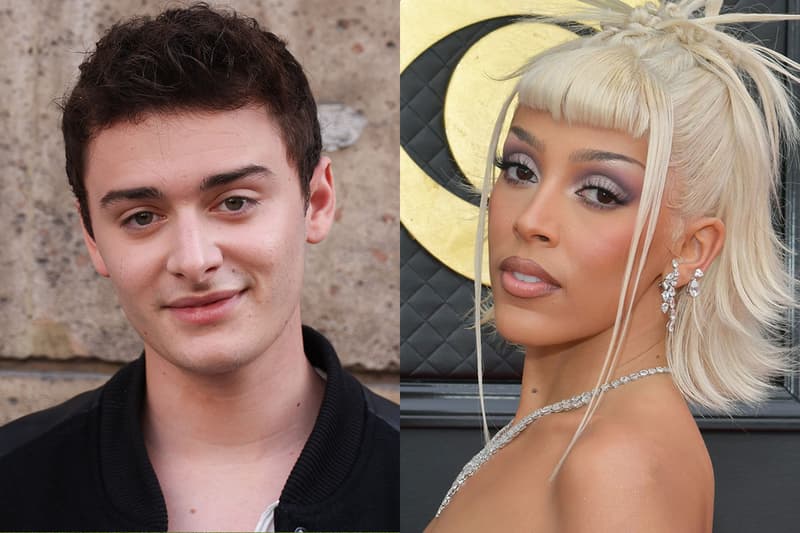 Entertainment
'Stranger Things' Star Noah Schnapp Is Officially Doja Cat's Wingman
It's your move, Quinn.
'Stranger Things' Star Noah Schnapp Is Officially Doja Cat's Wingman
It's your move, Quinn.
Stranger Things actor Noah Schnapp (aka Will Byers) recently took to TikTok to share an exchange he had with global superstar Doja Cat following the show's Season 4 finale. The artist expressed an interest in Schnapp's co-star Joseph Quinn (aka Eddie Munson) and asked Schapp to get Quinn to "hit her up."
The TikTok video opens with a screenshot of a fan sharing an image of Quinn on Twitter with a caption that reads, "Doja look how fine Joseph Quinn is," to which Doja responds, "it's f-cking criminal." Schnapp then proceeds to show fans a series of his direct messages with the artist where Doja asks if "he have a gf" and the Netflix star encourages her to slide into his DMs.
Doja finally comments, "idk his ig or twitter, he doesn't have a dm to slide in" before Schnapp points her in the direction of Quinn's Instagram profile. Schnapp then shared the full exchange on his TikTok with a caption that read "thirsty Doja."
It's unclear as to whether or not Doja will actually take the plunge and make the next move but either way, we're happy to see the artist shooting her shot. Check out the exchange below. For more from Joseph Quinn, have a read of the actor's ideas for Eddie Munson's return.
---
Share this article