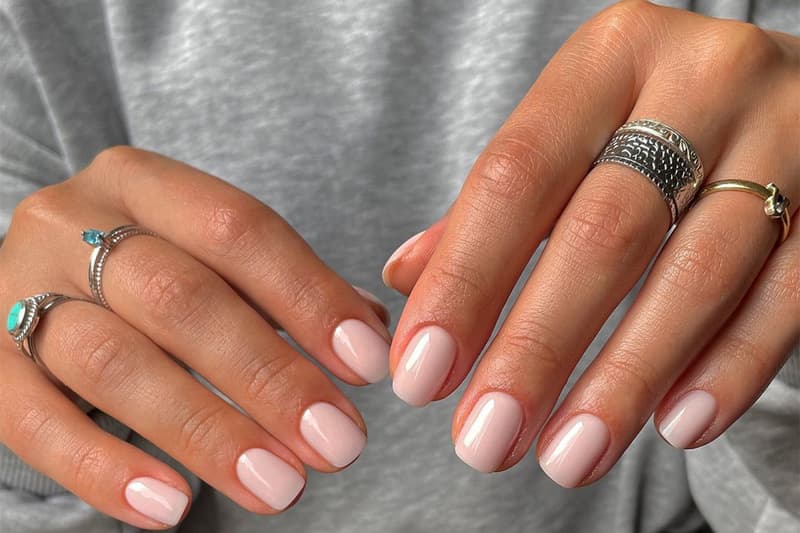 Beauty
Here's Why BIAB Nails Are Better Than Gel, Acrylic and SNS Manicures
This is especially for the habitual nail biters.
Here's Why BIAB Nails Are Better Than Gel, Acrylic and SNS Manicures
This is especially for the habitual nail biters.
There is no such thing as a safe manicure, no matter the technique. Despite what anyone says, drilling, soaking or curing will damage your nail beds. That said, some manicures are better than others, and this method is one of the better ones. Meet BIAB nails.
BIAB is also known as "builder in a bottle" and creates the same look, hardness and strength as gel, acrylic or SNS nails without damaging the natural nail underneath. Even though it is a gel product, BIAB cures under an LED light and is more durable than regular shellac. As a fellow nail-biter, this method is a great choice as BIAB can provide a resistant barrier to circumvent you from biting your claws.
One pro tip is that you can infill your nails using the aforementioned method, which means the builder doesn't need to be sat in acetone if you want to change your gel extension color. Rather than soaking and drilling it off, your nail artist can top-up the BIAN from the bottom and reshape the current shape. This process saves time and most importantly your nail beds.
---
Share this article