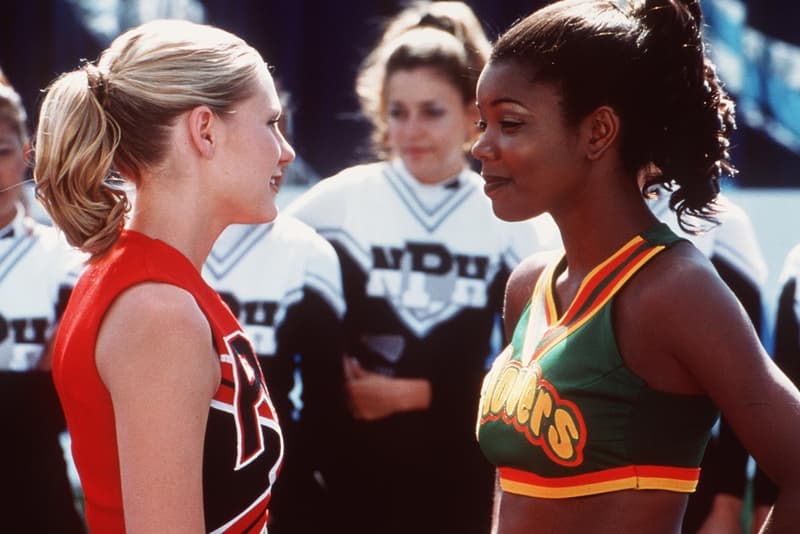 Film & TV
Gabrielle Union Teases 'Bring It On' Sequel Idea Involving Herself as a Mom
Chloe Bailey and Ryan Destiny have shown interest in the film.
Gabrielle Union Teases 'Bring It On' Sequel Idea Involving Herself as a Mom
Chloe Bailey and Ryan Destiny have shown interest in the film.
22 years later after Bring It On was released, Gabrielle Union has taken to Twitter to share a potential idea for a sequel with what appears to be the original characters.
It all started when MEFeater tweeted photos from the film on its 22nd anniversary. Union, who played Isis, team captain of the East Compton Clovers, chimed in. "Hmmmm so Isis might have a teenager," she wrote in a quote-tweet.
Since then, fans of the classic cheerleader movie have shown their interest in a sequel of the original movie. In fact, Chloe Bailey and Ryan Destiny have expressed that they would want to be featured in the film if it's actually brought to life.
"I wanna be [a part]," Bailey replied to Union. Then, Destiny wrote, "Yup. Where are the uniforms?!"
The Y2K film continues to find new ways to surprise fans despite the fact it was released over two decades ago. In January, Union revealed a fun fact about the film involving fake scenes for its trailer.
"Story time," she said in a TikTok video at the time. "So we shot these snippets that you see here after the movie wrapped because once test audiences saw the movie, they wanted more of the Clovers. So we shot these only for the trailer, not for the movie, to make people think we were in the movie more than we were. The end."
Check out Union's tweet and revisit the TikTok clip below.
Hmmmm so Isis might have a teenager ?????????‍♀️?? #BringItOn https://t.co/7xEAVmrSwc

— Gabrielle Union (@itsgabrielleu) August 25, 2022
---
Share this article