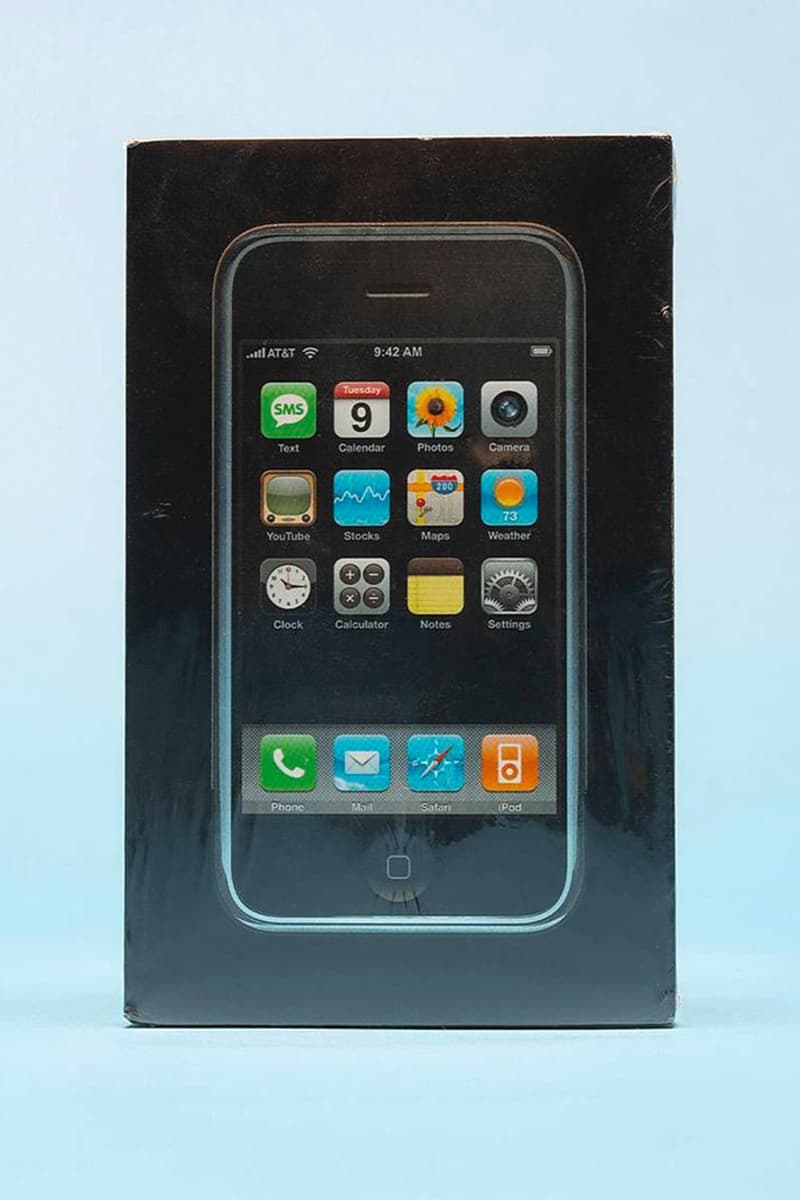 1 of 4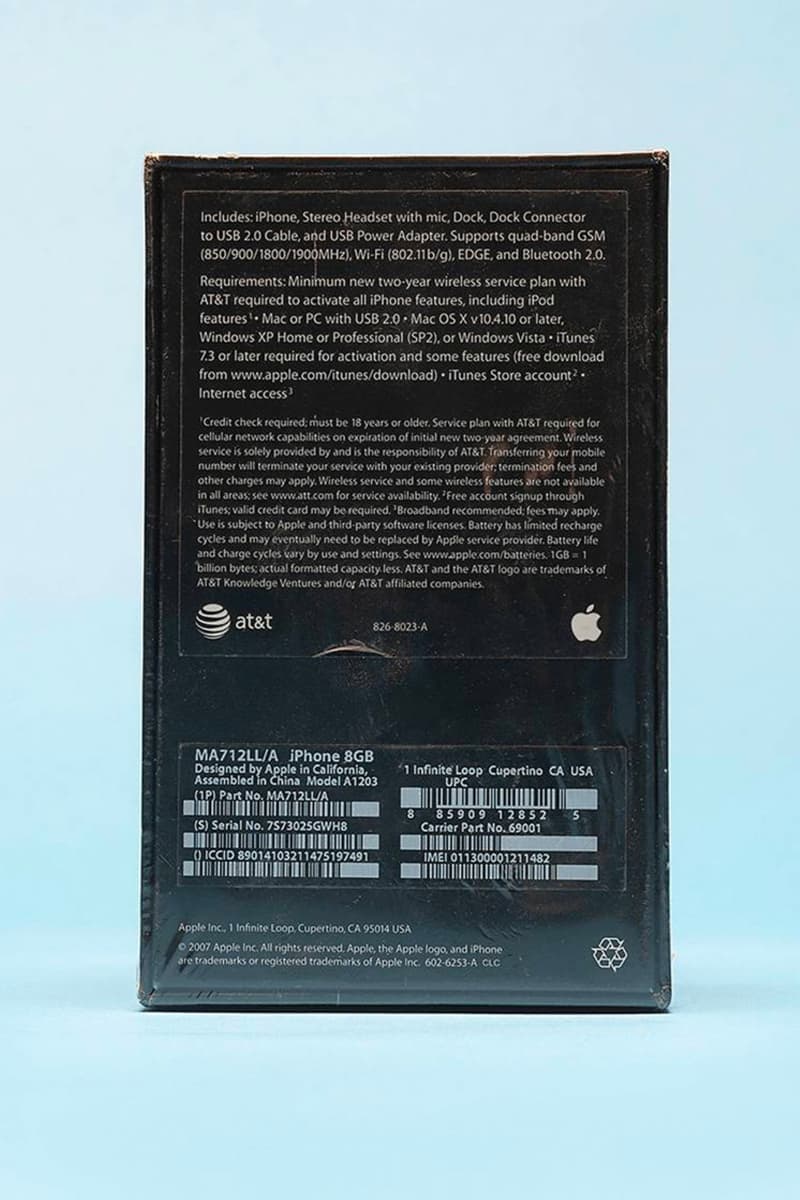 2 of 4
3 of 4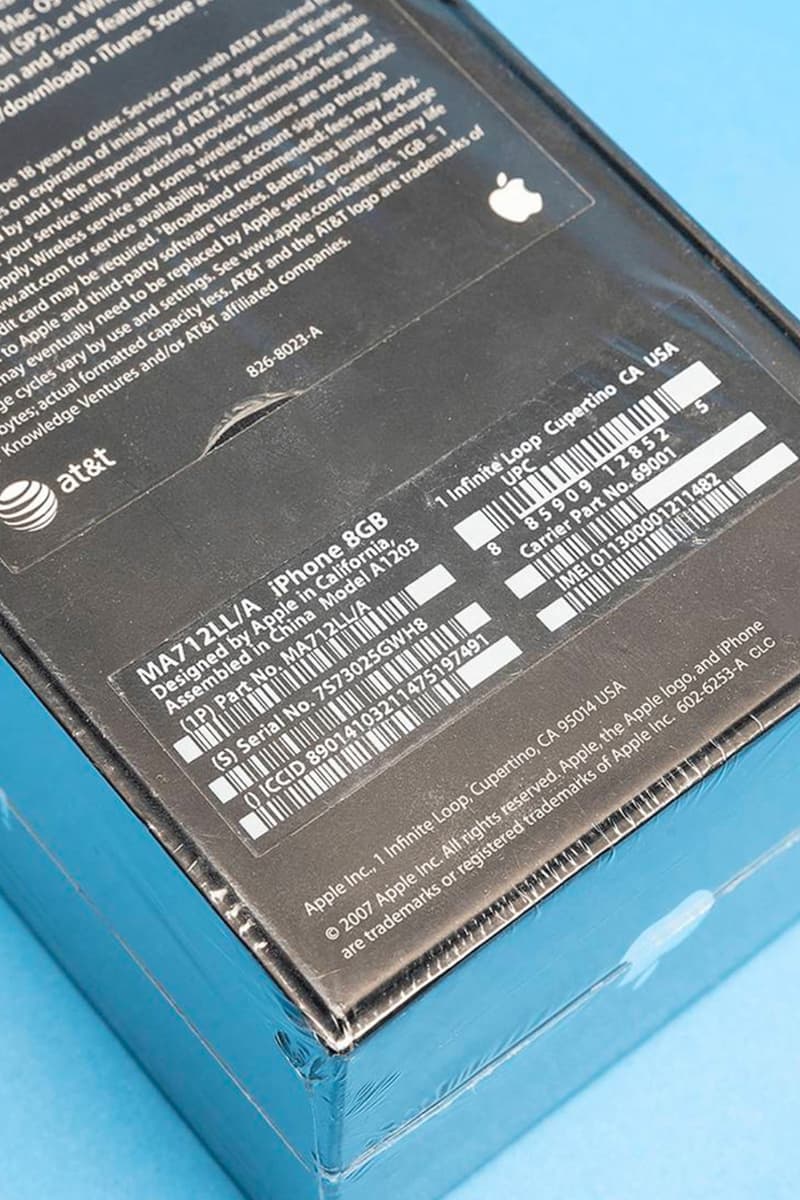 4 of 4
An Unopened First-Generation Apple iPhone Auctions for Over $35K USD
A blast from the past.
Apple's history is far from being forgotten as RR Auction recently revealed its archives including an original "Apple Computer A Prototype" and a signed type letter from Steve Jobs. Recently, another relic was auctioned and it comes in the form of an unopened first-generation iPhone.
Auctioned for $35,414 USD, the original 8GB iPhone is housed in a brand new factory-sealed box that indicates that it comes from its earliest production. The packaging also features a life-size image of the original iPhone showcasing applications such as photos, the calendar, the camera, a calculator and more. Another notable fact is that the iTunes icon was not yet released until a year later. Elsewhere, details include its specs, like a 2MP camera, visual voicemail and a web browser. Apple originally priced this model for $599 USD, while a 4GB unit was sold for $499 USD.
Steve Jobs unveiled the first-ever iPhone model in 2007 at the MacWorld Expo. The founder introduced the tech with his most iconic keynote "An iPod, a phone and internet communicator. An iPod, a phone, are you getting it?" Since then, Apple has released a total of 34 iPhones over the succeeding years, still staying true to Steve Jobs' vision.
---
Share this article