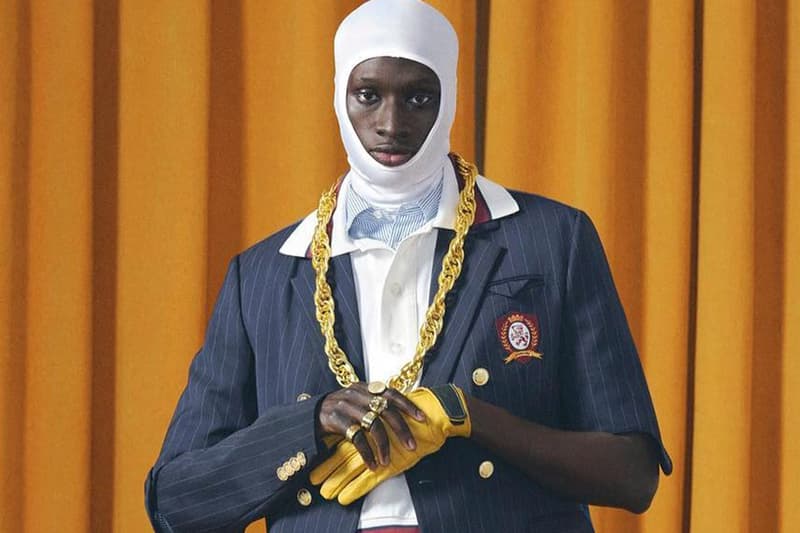 Fashion
Harlem's Fashion Row Partners With LVMH To Present Three Designers of Color
Celebrating 15 years of Harlem's Fashion Row
Harlem's Fashion Row Partners With LVMH To Present Three Designers of Color
Celebrating 15 years of Harlem's Fashion Row
For New York Fashion Week, Harlem's Fashion Row has teamed up with Louis Vuitton Moët Hennessey (LVMH) to showcase three designers of color. Marking HFR's 15th anniversary, the collaborative effort to create opportunities for new generations of talent is a result of HFR's new partnership with LVMH.
Emerging designers Clarence Ruth, Jonathan Hayden and Nicole Benefield will take their place in the spotlight on September 6 on LVMH's celebratory runway. Learn more about each selected talent below.
Nicole Benefield expertly elevates casual clothing, creating dramatic silhouettes and textures within a grounded color palette. Producing in small batches, the designer is committed to slow fashion as her truly unique designs are made from organic, biodegradable and deadstock fabrics. Favoring timeless styles over fads, Benefield leads with an "emotion over trends" ethos.
Delivering sophisticated and refreshingly modern garments, contemporary womenswear designer Johnathan Hayden is inspired by women in STEM-related fields who are also lovers of fashion. For those whose motto is "brain before body," Hayden's designs reflect his careful attention to the user experience and most notably, are crafted with a clean and sustainable approach.
Founder of menswear label, Cotte D'Armes, Clarence Ruth channels his background as a fashion model and artist into crafting dynamic denim pieces. Formerly creating works of art for the Polk Museum of Art and the African Museum of Art, Ruth previously led visuals for brands like Ralph Lauren, Tom Ford and John Varvatos.
---
Share this article