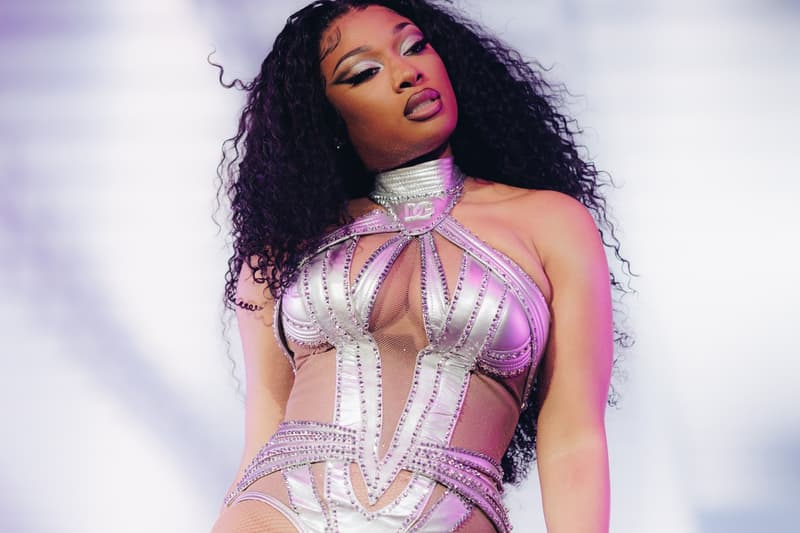 Music
What You Need To Know About Megan Thee Stallion's Second Album, 'Traumazine'
Made up of 18 tracks and 11 features.
What You Need To Know About Megan Thee Stallion's Second Album, 'Traumazine'
Made up of 18 tracks and 11 features.
Megan Thee Stallion has finally announced all the must-know details about her highly anticipated sophomore studio album, Traumazine.
"My new album, Traumazine, is out Friday," she captioned an Instagram post. Pre-save it now. Link in my bio." Traumazine includes her hit singles, "Plan B," which she first debuted at Coachella, and "Pressurelicious" featuring Future. Other features in the LP include Key Glock, Latto, Pooh Shiesty, Rico Nasty, Jhené Aiko, Lucky Daye, Sauce Walka, Big Pokey, Lil Keke and Dua Lipa.
"I want to take you through so many different emotions," she recently told Rolling Stone about the upcoming album.  "At first you was twerking, now you might be crying … I just always want people to remember, 'Yes, Megan Thee Stallion, she was great, she was a rapper. She was one of the best rappers, the coldest.'"
Traumazine drops on Friday, August 12. Check out the tracklist and artwork below.
01 NDA
02 Ungrateful [ft. Key Glock]
03 Not Nice
04 Budget [ft. Latto]
05 Her
06 Gift & a Curse
07 Ms. Nasty
08 Who Me [ft. Pooh Shiesty]
09 Red Wine
10 Scary [ft. Rico Nasty]
11 Anxiety
12 Flip Flop
13 Consistency [ft. Jhené Aiko]
14 Star [ft. Lucky Daye]
15 Pressurelicious [ft. Future]
16 Plan B
17 Southside Royalty Freestyle [ft. Sauce Walka, Big Pokey and Lil Keke]
18 Sweetest Pie [ft. Dua Lipa]

View this post on Instagram
---
Share this article