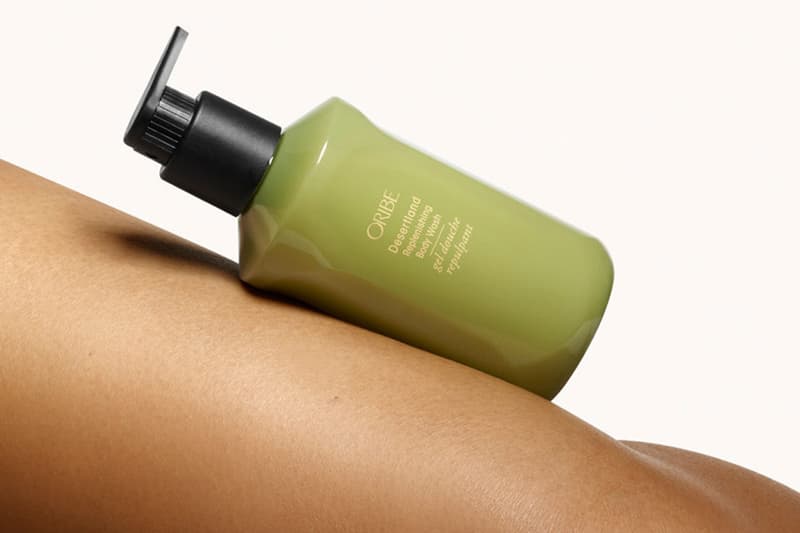 Beauty
Oribe Haircare Expands Into Body Care With Its "Replenishing and Restorative" Collection
Marking a milestone moment for the brand.
Oribe Haircare Expands Into Body Care With Its "Replenishing and Restorative" Collection
Marking a milestone moment for the brand.
Haircare brand Oribe has unveiled its new body care collection. The brand's signature scent, "Côte d'Azur," along with "Desertland" and "Valley of Flowers," are available in three desiring aromas and come packaged in a body wash and cremé.
Fragrance has always been a part of Oribe's ethos. Making the choice to open the collection with the scent "Côte d'Azur," initially developed for haircare, was a no-brainer. The brand has never stopped exploring and positioning itself into the niche category and has successfully developed three new products into groundbreaking scents, marking a milestone for Oribe's lifestyle offerings.
Complementing Oribe's new scents, the packaging for the Restorative and Replenishing collection has been envisioned to align with the updated category and is made from 100% sustainable materials. "Our goal was to redesign the packaging to be beautiful, functional and sustainable. As part of the brand's sustainability initiatives, we engaged a reputable third party to conduct a life cycle analysis of multiple packaging material types and found that the refillable 100% PCR plastic bottle for this specific product has the lowest carbon footprint compared to other materials or single-use solutions," said Vice President of Packaging Jennifer Smith, in a press release.
The Restorative Body Créme retails for $65 USD and the Replenishing Body Wash retails for $48 USD and can be purchased via the brand's website.
View this post on Instagram
---
Share this article