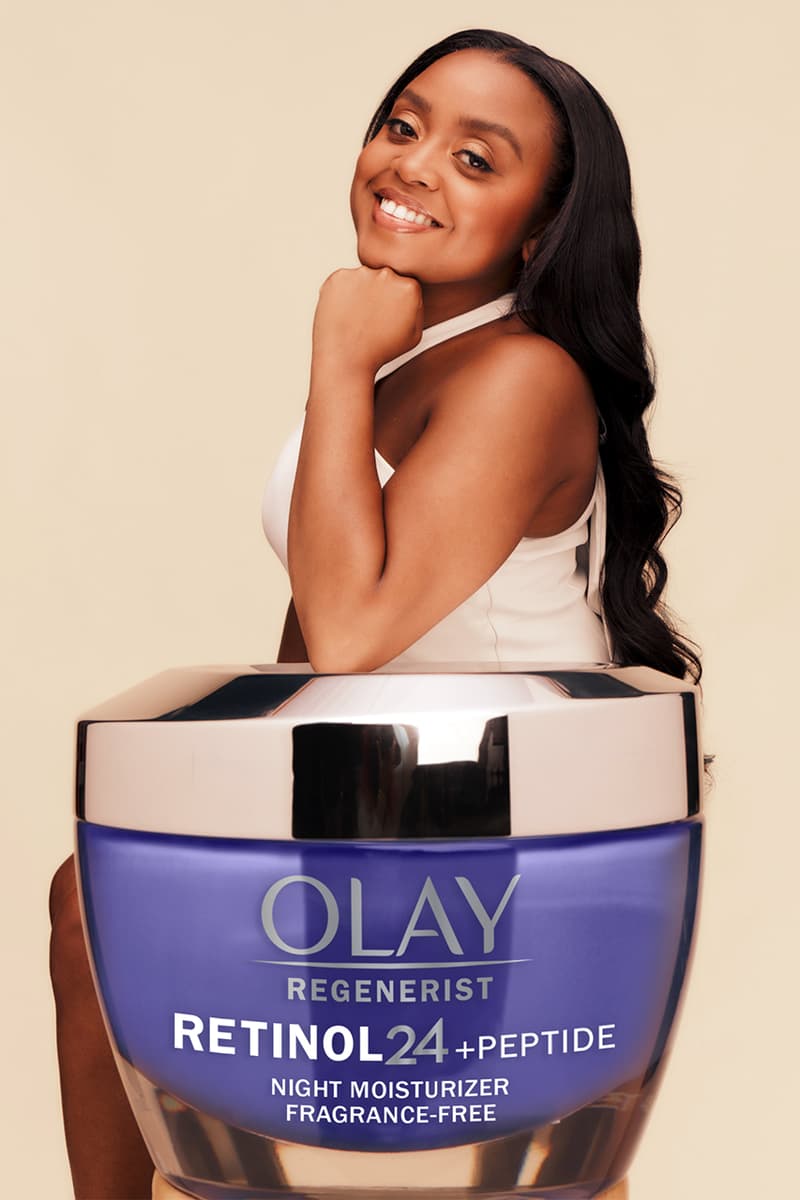 Quinta Brunson Is Tapped To Be the New Face of OLAY
"It is an honor to be the new face of such an iconic brand." — Quinta Brunson
Beauty
Quinta Brunson Is Tapped To Be the New Face of OLAY
"It is an honor to be the new face of such an iconic brand." — Quinta Brunson
Quinta Brunson is not only an actor, producer, writer, comedian and Emmy nominee, but recently has entered the beauty space as the new face of OLAY. Brunson jump started her role by gracing her first campaign for the brand's newly released Retinol 24 + Peptide Night collection.
For Brunson, the new role is a personal as she is on a mission to change unhealthy beauty standards. "It is an honor to be the new face of such an iconic brand," said Brunson in a press release. "When I was growing up, society pushed a beauty standard that was unattainable. Brands told me I needed to change everything about myself to be beautiful. It's exciting to be a part of the latest OLAY campaign and to help change that narrative. This partnership coming to life as my first-ever beauty collaboration is truly a 'pinch me' moment."
Stephanie Headley, Senior Vice President of OLAY, shared thoughtful sentiments in a press release about the new appointment with Brunson, "Quinta's fearless confidence is unmatched, and she represents the Fearless to Face Anything confidence we want for all women. When the standard of her own beauty was being molded by society, she decided it was time to share her unique point of view. We are honored to partner with someone who truly embodies OLAY's mission to help women feel bold and confident to Face Anything."
See more of Brunson's OLAY's Retinol24 + Peptide Night collection campaign video below.
Share this article