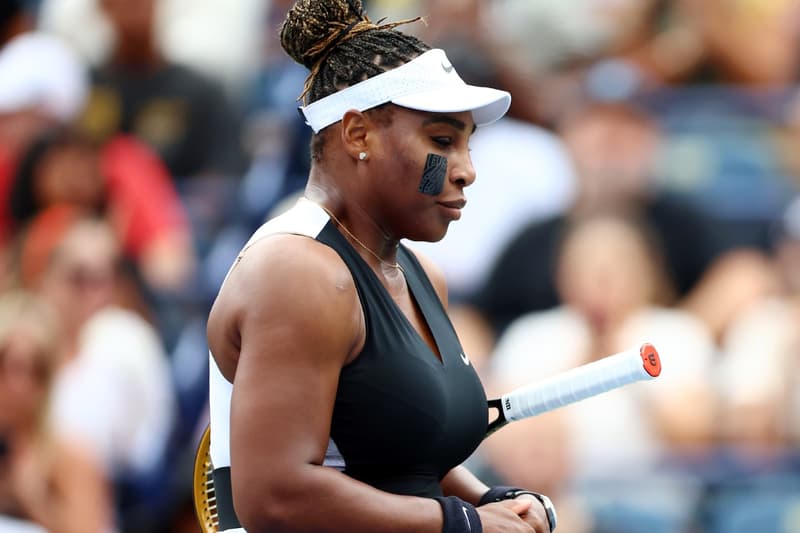 Culture
Serena Williams To Retire From Tennis After 2022 US Open
"There is no happiness in this topic for me," she admits.
Serena Williams To Retire From Tennis After 2022 US Open
"There is no happiness in this topic for me," she admits.
Serena Williams has announced she's planning to retire from tennis after the U.S. open, which commences on August 29 and ends on September 11.
The 40-year-old pro athlete first shared the news in her latest Vogue story, noting the choice has been a difficult but necessary one for her to fully focus on this next chapter in her life, which revolves more around Serena Ventures and her family.
"I have never liked the word retirement," she told the outlet. "It doesn't feel like a modern word to me. I've been thinking of this as a transition, but I want to be sensitive about how I use that word, which means something very specific and important to a community of people. Maybe the best word to describe what I'm up to is evolution. I'm here to tell you that I'm evolving away from tennis, toward other things that are important to me. A few years ago, I quietly started Serena Ventures, a venture capital firm. Soon after that, I started a family. I want to grow that family."
She added, "There is no happiness in this topic for me. I know it's not the usual thing to say, but I feel a great deal of pain. It's the hardest thing that I could ever imagine. I hate it. I hate that I have to be at this crossroads. I keep saying to myself, I wish it could be easy for me, but it's not. I'm torn: I don't want it to be over, but at the same time I'm ready for what's next. I don't know how I'm going to be able to look at this magazine when it comes out, knowing that this is it, the end of a story that started in Compton, California, with a little Black girl who just wanted to play tennis. This sport has given me so much. I love to win. I love the battle. I love to entertain."
Williams also revealed that prior to the September Vogue issue, she hadn't talked much about the topic with anyone except her therapist. She also admitted she and husband Alexis Ohanian are ready to welcome another child soon. They currently share a 4-year-old daughter, Alexis Olympia Ohanian Jr.
She concluded, "I'm terrible at goodbyes, the world's worst. But please know that I am more grateful for you than I can ever express in words. You have carried me to so many wins and so many trophies. I'm going to miss that version of me, that girl who played tennis. And I'm going to miss you."
Check out her Vogue cover below.
View this post on Instagram
---
Share this article