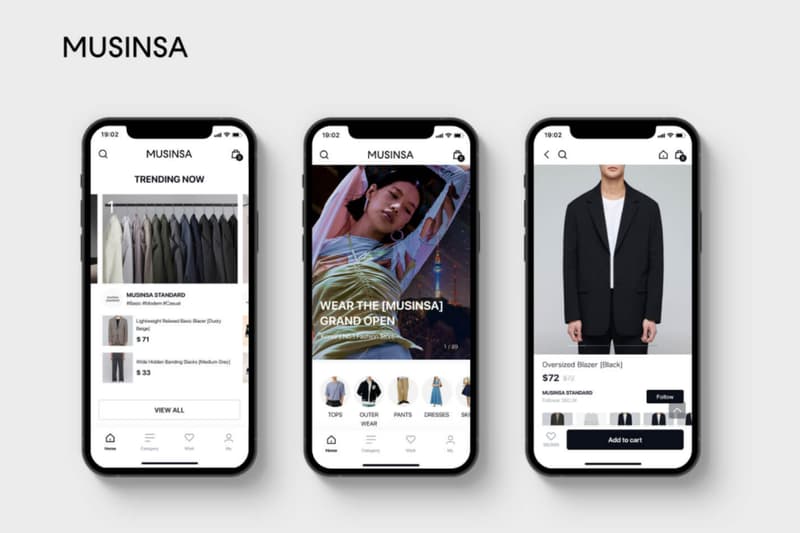 Fashion
Korean Online Fashion Store MUSINSA Launches App in Singapore
Ushering in a new era of K-fashion.
Korean Online Fashion Store MUSINSA Launches App in Singapore
Ushering in a new era of K-fashion.
It's undeniable that fashion has been swept up by Hallyu. The rising tide of K-pop around the world has transformed many Korean idols into impeccable style icons, with legions of admirers aspiring to dress like them. Whether on stage or on the red carpet, every outfit is bound to be scrutinized and scooped up, which makes shopping for Korean threads a competitive sport.
For avid followers of K-fashion, MUSINSA is an essential part of their wardrobe. The fashion e-commerce platform is the largest in South Korea, with over 8,000 brands, 20 million members and 4 million monthly active users. Its extensive catalog appeals to all ages and genders, and is often endorsed by Korean celebrities, such as BLACKPINK's Lisa for casual street label acmé de la vie.
As a proponent of K-fashion and culture, MUSINSA also recently co-hosted a four-day fashion festival in Seoul called Next Fashion 2022. Over 60 pop-up booths were featured alongside runway shows and live music performances, celebrating the global appeal of K-fashion and its next generation of up-and-coming labels.
While K-fashion has become a worldwide phenomenon, overseas fans still had to mostly rely on international orders for authentic Korean fits, which meant waiting for days to jump on the latest trend. MUSINSA shifts that paradigm by launching its app in Singapore. Now, users can access over 200 K-fashion brands right at their doorstep, including coveted names like thisisneverthat, Andersson Bell, Mardi Mercredi, LMC, Sculptor and more. The app also serves as a hub for K-fashion content, providing real-time updates on fashion trends in Korea so that users can stay ahead of the ever-evolving game.
The MUSINSA app will launch on September 22, so be sure to check it out for all your K-fashion needs.
---
Share this article