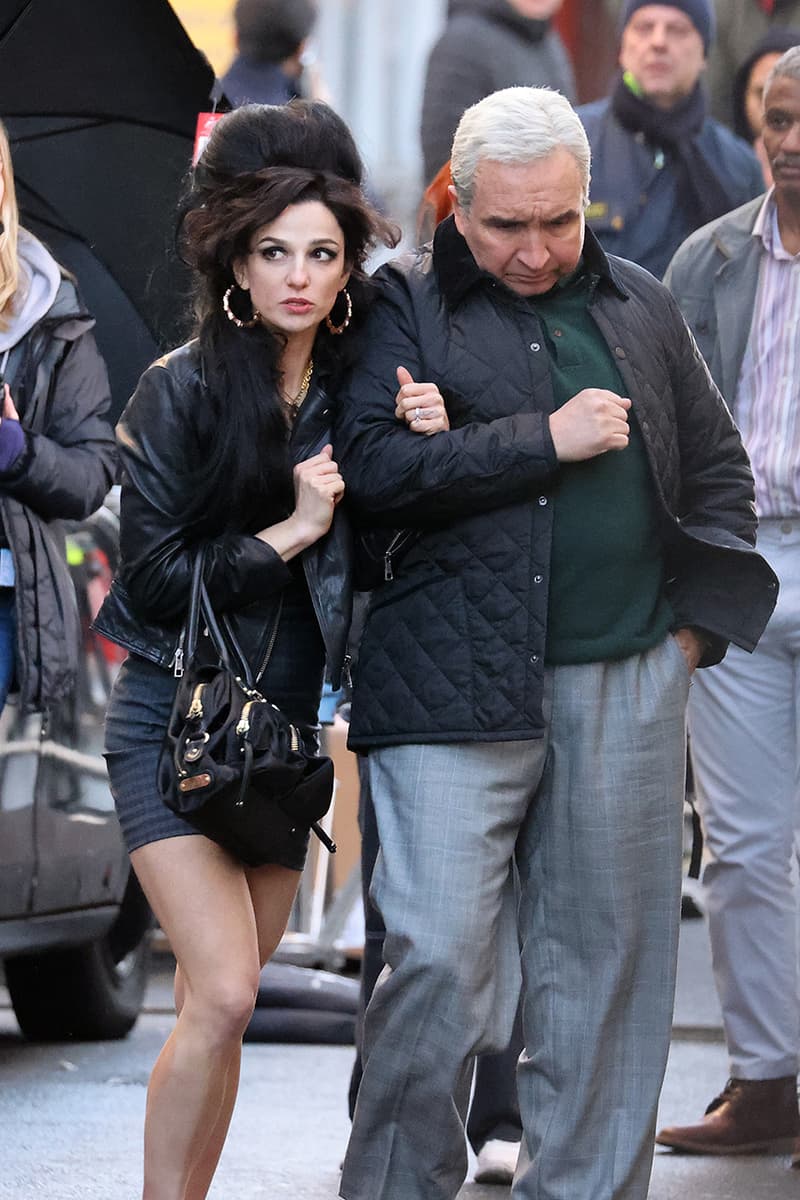 Marisa Abela Is Amy Winehouse in New Biopic Film
Grab the popcorn.
English actor Marisa Abela transforms herself into the iconic late singer Amy Winehouse for the newest biopic, Back to Black.
Abela was spotted arm in arm with co-star Eddie Marson in Soho, New York, donning Winehouse's signature beehive and exaggerated eyeliner yesterday. Directed by Sam Taylor-Johnson and written by Matt Greenhalgh, the latest homage to the British musician explores the Southgate native's "vibrant years living in London in the early aughts and her intense journey to fame… focus[ing] on Amy's extraordinary genius, creativity and honesty that infused everything she did," an official release shares.
Taylor-Johnson revealed her personal connection to Winehouse, admitting, she "got a job at the legendary KOKO CLUB" in the London borough of Camden "and can still breathe every market stall, vintage shop and street." She continues in a press statement, saying, "A few years later, Amy wrote her searingly honest songs while living in Camden. Like with me, it became part of her DNA." Back to Black navigates formative and pivotal moments in Winehouse's life that took [her] from the craziness and color of '90s Camden High Street to global adoration … crash[ing] through the looking glass of celebrity to watch this journey from behind the mirror, to see what Amy saw, to feel what she felt."
Abela is known for her role as Yasmin Yazdani in the HBO series drama, Industry and is also set to make an appearance in the upcoming film Barbie, starring alongside Margot Robbie and Ryan Gosling. Take a first look at the budding 26-year-old star as Amy Winehouse below.
Marisa Abela and Eddie Marsan on the set of upcoming Amy Winehouse biopic, 'Back to Black.' https://t.co/V8AucJvM5q

— Pop Crave (@PopCrave) January 16, 2023
---
Share this article