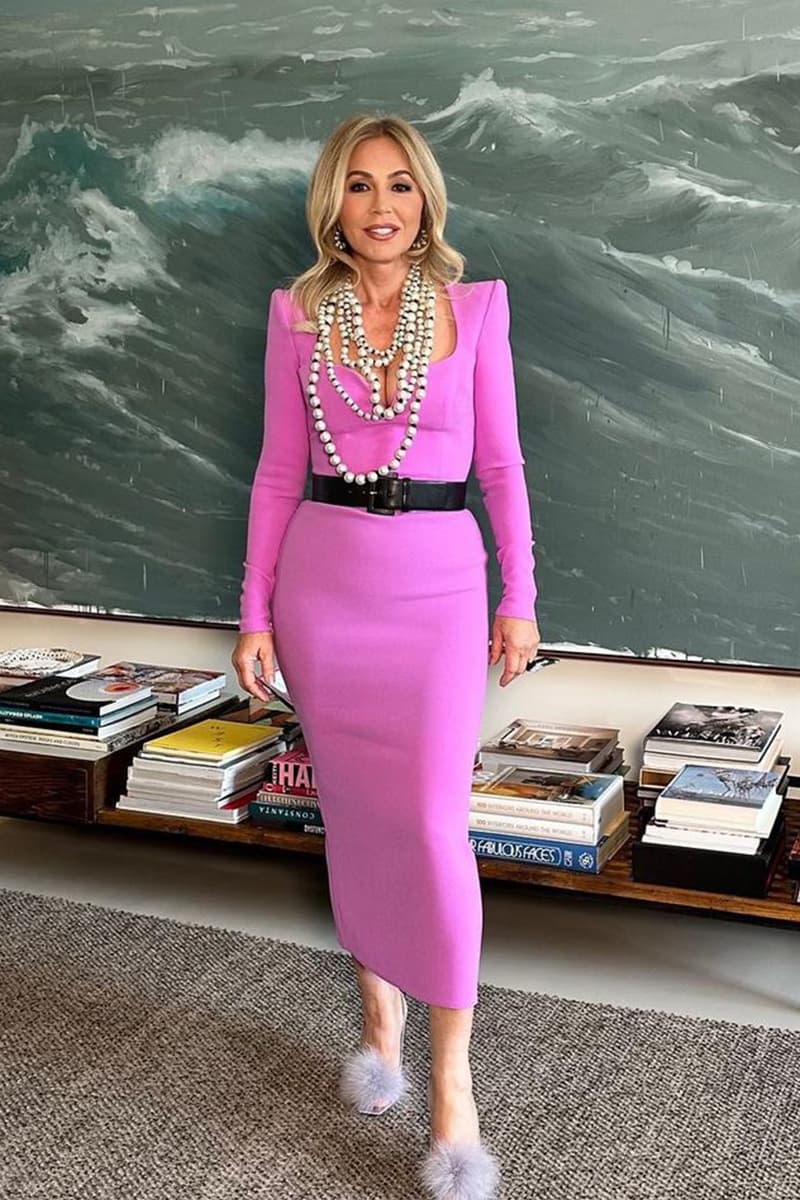 VANITY TOUR: Anastasia Soare on 25 Years of Being Beauty's "Eyebrow Queen"
Anastasia Beverly Hills founder shares rise from humble beginnings to cultivating a billion dollar valued brand.
Beauty
VANITY TOUR: Anastasia Soare on 25 Years of Being Beauty's "Eyebrow Queen"
Anastasia Beverly Hills founder shares rise from humble beginnings to cultivating a billion dollar valued brand.
When the beauty enthusiast thinks of eyebrows, the brand that instantly comes to mind is Anastasia Beverly Hills or "ABH" if you're familiar. The woman behind the brand? None of than Romania-born Anastasia Soare.
Celebrating 25 years in the makeup game, Soare is the epitome of cultivating the ultimate eyebrow to fit your personal style and facial structure. The icon knows the meaning of "starting from the bottom, now we're here," as her story starts with immigration to the United States without a dime to her name and an understanding of the English language. Settling in Los Angeles and working out of a local salon, she became immediately focused on brows. Little did she know that her determination and learned skills would later make ABH a household, billion-dollar valuation brand.
In the latest installment of Hypebae's Vanity Tour series, we talk to Soare about her dubbed status as the "Eyebrow Queen," industry observations from the eye of a founder, her personal relationship with beauty and more. She even gave us a full deep dive into her makeup vanity as a special treat so head over to Hypebae's Beauty Instagram for a closer look.
You're known as the "Eyebrow Queen," — When founding ABH, what made you decide that eyebrows and brow products would be the focal point for the brand? Was this on purpose?
When I first arrived in the U.S. and got my first job in a beauty salon, it amazed me that brows were not standard beauty routine. I focused on eyebrows because it was a missing segment of the services portion of my business. Over the years, brows overtook my calendar and I become known as "the" eyebrow person. It was only natural for me to begin creating products for this underserved facial feature over 25 years ago.
After 25 years of ABH, how has beauty changed for yourself, the brand, and the industry itself?
It's still hard for me to wrap my head around how much beauty has evolved in the last 25 years. For me, beauty is a constant journey to look and feel my best. Industry wise, it's wonderful to see all the growth and emerging new brands.
What is your relationship with beauty and what made you decide that the cosmetics industry was something you wanted to have a stake in?
My relationship with makeup started in my early years. I used to go to pro makeup stores with my mom and I was very inspired by stage makeup. I grew up doing theatre, so I felt like I had found my place in the beauty industry. Makeup is such an important part of self-expression. It started by being a makeup customer myself, which inspired my desire to create products and make an impact in the industry. I wanted to create products that delivered high performance but could be used in everyday makeup while meeting our customers' needs.
As generations have changed since the conception of ABH, how does the brand now resonate with the younger audience? What would you say keeps ABH up to date and current with the changing landscape of generational trends?
Though generations have changed, the foundation of ABH has remained the same. Our roots have always been ingrained in our customers and consumers; Therefore, we make it a point to understand and connect with our younger audience to cater our content to their needs. By understanding who these young individuals are, we're able to craft content and storytelling that they can identify and resonate with.
Customer service and one-on-one human connection are why we became so popular to begin with and that never went away. Trends come and go but loyalty is forever, regardless of audience demographic.
View this post on Instagram
This interview has been condensed and edited for clarity.
---
Share this article