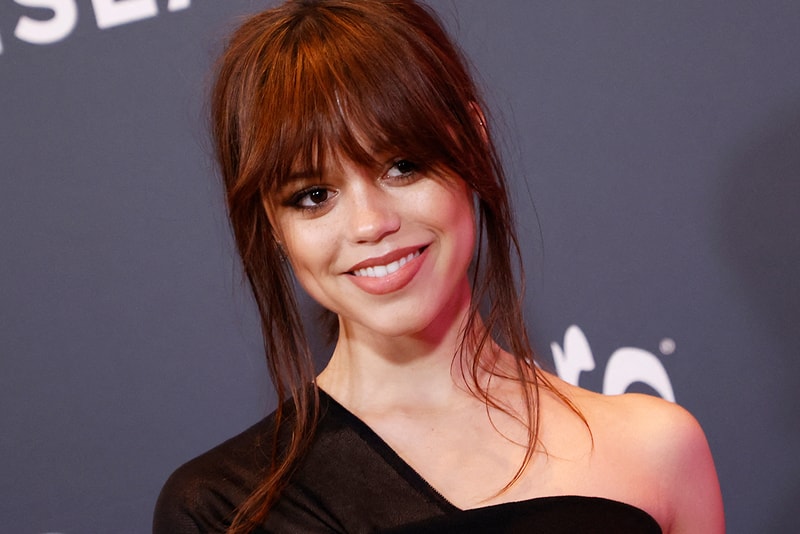 Beauty
Jenna Ortega Showcases Sunkissed, Natural Freckles With Makeup-Free Selfie
What an angel faced beauty.
Jenna Ortega Showcases Sunkissed, Natural Freckles With Makeup-Free Selfie
What an angel faced beauty.
Seriously, since the debut of Wednesday on Netflix, Jenna Ortega has been all any of us can talk about. From her hair down to her glam, we all want a piece of the Ortega, and rightfully so. Not only is she a beautiful girl when her makeup is done, but her ethereal beauty shines even more outside of the glamour — all according to her barefaced, freckled selfie.
Of course she took to Instagram to serve us with a makeup-free selfie. In the third swipe-through, Ortega gives us the tease we need. She's in a chic night dress and making a subtle note to viewers that removal of the day before bed ensures the best skin. The actor captions the pic, "Angel face and me." And really, I can speak for all of us fans and admit that we feel that she's the true angel with her gorgeous sunkissed freckles.
Not only is Ortega reminding us to do our "beauty chores," but she's also putting us in the mind of summer with her nightgown and bare face that gives you a nostalgic pushback to those warm evenings we're truly missing. If you want to do a deep memory dive and get into a fresh-faced moment from the newest "IT" girl, catch more ahead.
View this post on Instagram
---
Share this article