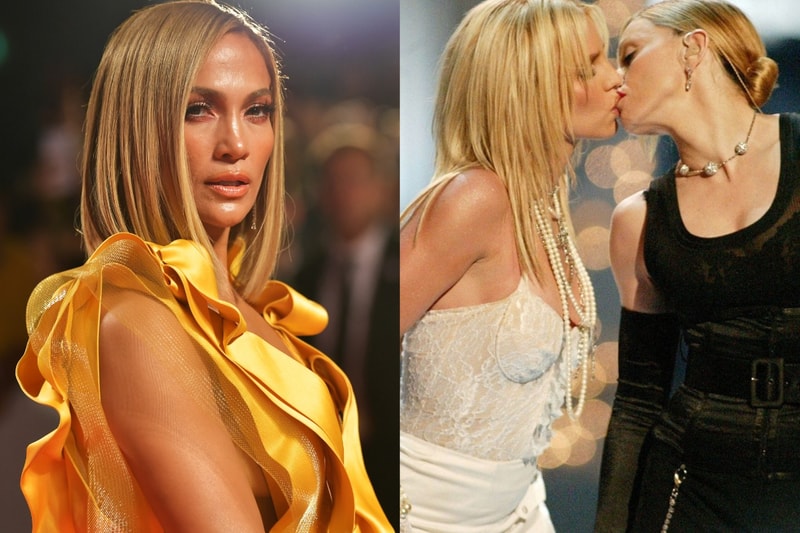 Music
Jennifer Lopez Was Supposed to Perform With Britney Spears and Madonna at the 2003 VMAS
Instead of Christina Aguilera.
Jennifer Lopez Was Supposed to Perform With Britney Spears and Madonna at the 2003 VMAS
Instead of Christina Aguilera.
Britney Spears, Madonna and Christina Aguilera's 2003 MTV VMAs performance as we know it almost would have been so different. Jennifer Lopez revealed she was actually supposed to be part of their performance instead of Aguilera, who ended up stepping in for her last minute.
"Yes, that is actually true," Lopez told E! News, confirming the rumor. "I was filming a movie in Canada. We had met — me, her and Britney — to do it, at [Madonna's] home. I just couldn't get off the film, so we couldn't do it. Then they got Christina Aguilera, I think, to do it."
She added, "I didn't wind up doing it, but yeah, we had talked about it. I love Madonna, I'm a huge fan, I always have been."
Instead, we got another iconic trio — Spears, Madonna and Aguilera — which ended up making headlines because the famous kiss they did that shocked fans at the time.
Watch the interview in which Lopez discusses the almost performance below.
---
Share this article