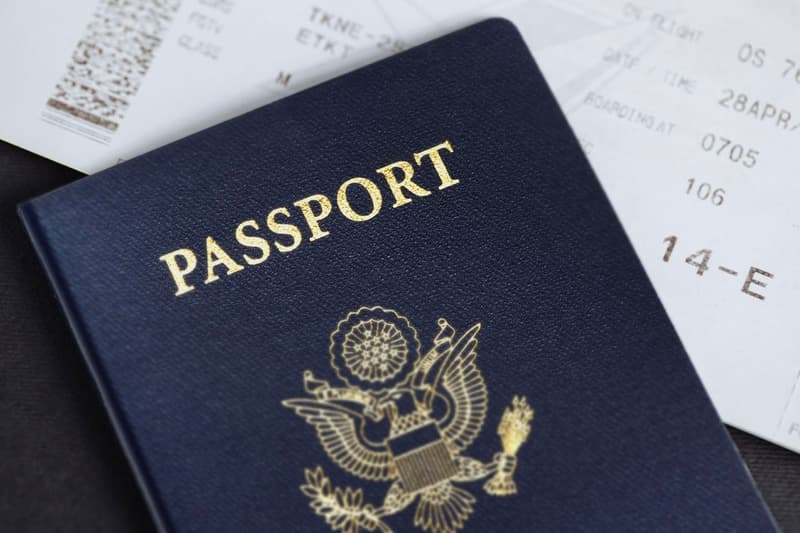 Sex & Dating
Brazilian Police Warn Women of #PassportBro Seeking "Traditional" Wife Overseas
Trouble in paradise, eh?
Brazilian Police Warn Women of #PassportBro Seeking "Traditional" Wife Overseas
Trouble in paradise, eh?
#PassportBros have been trending on TikTok for their alleged sex tourism and after a situation regarding Austen Holleman, the trend may receive the concern it should've garnered all along.
If you haven't heard of Passport Bros on TikTok, you're in luck — which is about to be ruined by yours truly. In search of traditional women that aren't as independent and outspoken as Black women, Black men have begun using their passports to find wives overseas. The trend has caused controversy due to a concern that these men are seeking out underprivileged and marginalized women, in response to a dating pool of women who have access to resources and are independent. The movement has been compared to sex trafficking and sex tourism with many waiting on its downfall — and today may be their lucky day.
Austen Holleman, a trusted source for #PassportBros, has made statements about Brazil from calling the women "easy"  to highlighting how there are "no sexually frustrated men" in the country, urging men to ditch American women, and go to Brazil. Well, his plan appears to be backfiring because according to his latest video, he's in big trouble.
"A lot of people in Brazil are misinterpreting the things I'm saying, in English," he said, in response to finding out he's on the radar of Brazilian police. "They don't know how to speak English that well," he continues, doubling down. Apparently, his content was not urging men to find marginalized women overseas, but to highlight all of Brazil's beauty… such as its "drinks." Those disgusted by the trend replied urging Brazilian police to jail him overseas, not in the U.S. as conditions for him may be harsher.
After a few days of negative response on social media, he tweeted: "Y'all don't know how sarcastic I am I can see," continuing to backtrack on his harmful rhetoric.
Stay tuned for updates.
---
Share this article