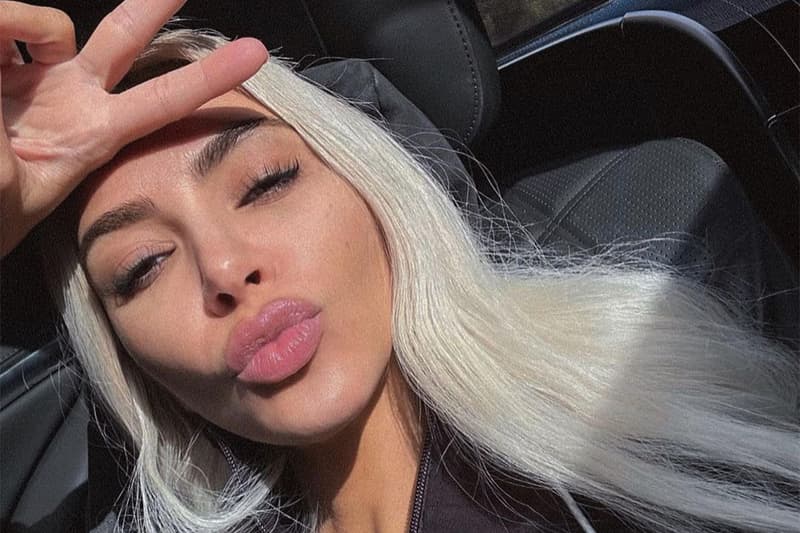 Beauty
Kim Kardashian Reveals Why She's Wearing Less Makeup in 2023
"I like the process when I'm out, but for my daily stuff I don't care."
Kim Kardashian Reveals Why She's Wearing Less Makeup in 2023
"I like the process when I'm out, but for my daily stuff I don't care."
Kim Kardashian is one of the girlies who is honest and raw about her makeup routines and skin health. Having tried every glam product under the sun in the last two decades, the reality star revealed that she's choosing skincare over beating her face these days.
As a guest on Gwyneth Paltrow's Goop podcast, Kim spoke about the process of developing her skincare collection SKKN. The founder mentioned that having had some of the best facials and laser treatments, she had "tried everything and wanted to bottle that up and develop products that are next level." Also touching on the fact that she has dialed back her beauty regimes since the pandemic, she stated, "I don't wear as much makeup now as I did now that my skin has improved." Kim shared that being on lockdown and having nowhere to go helped her develop and focus on her skincare routine, which boosted her confidence. (Same for all of us, Kimmy.)
Over the last three years, Kim admitted that she has honed in on her nine-step skincare routine and will always love makeup but is not up for high-volume glam as a daily thing. We're guessing "New Year, New Kim?" Catch more of the intimate interview in the link above.
---
Share this article