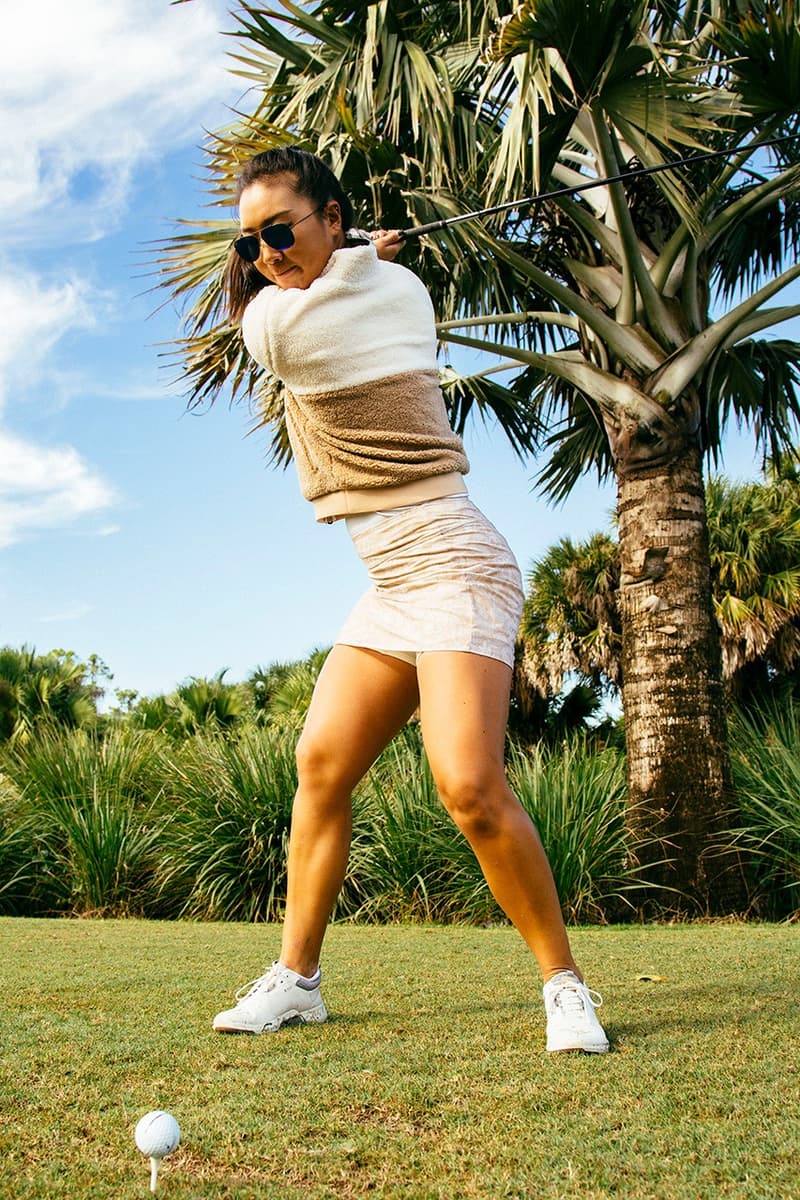 1 of 3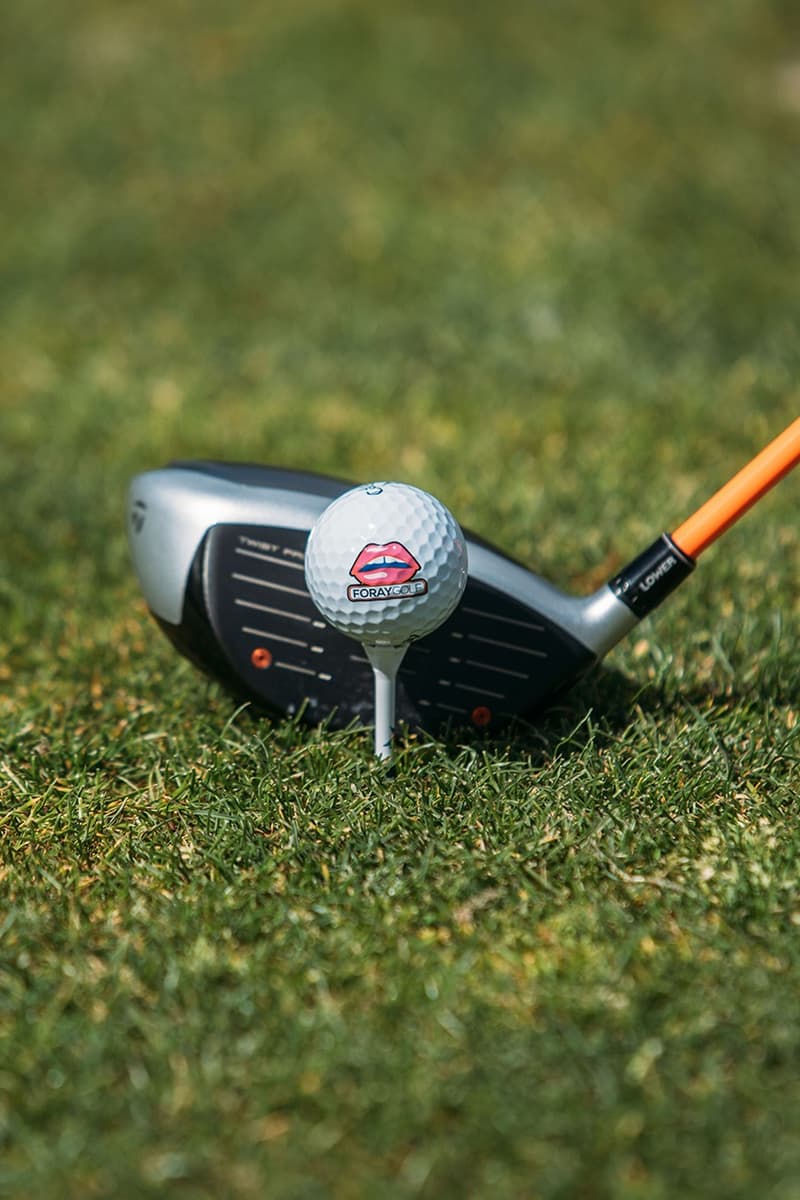 2 of 3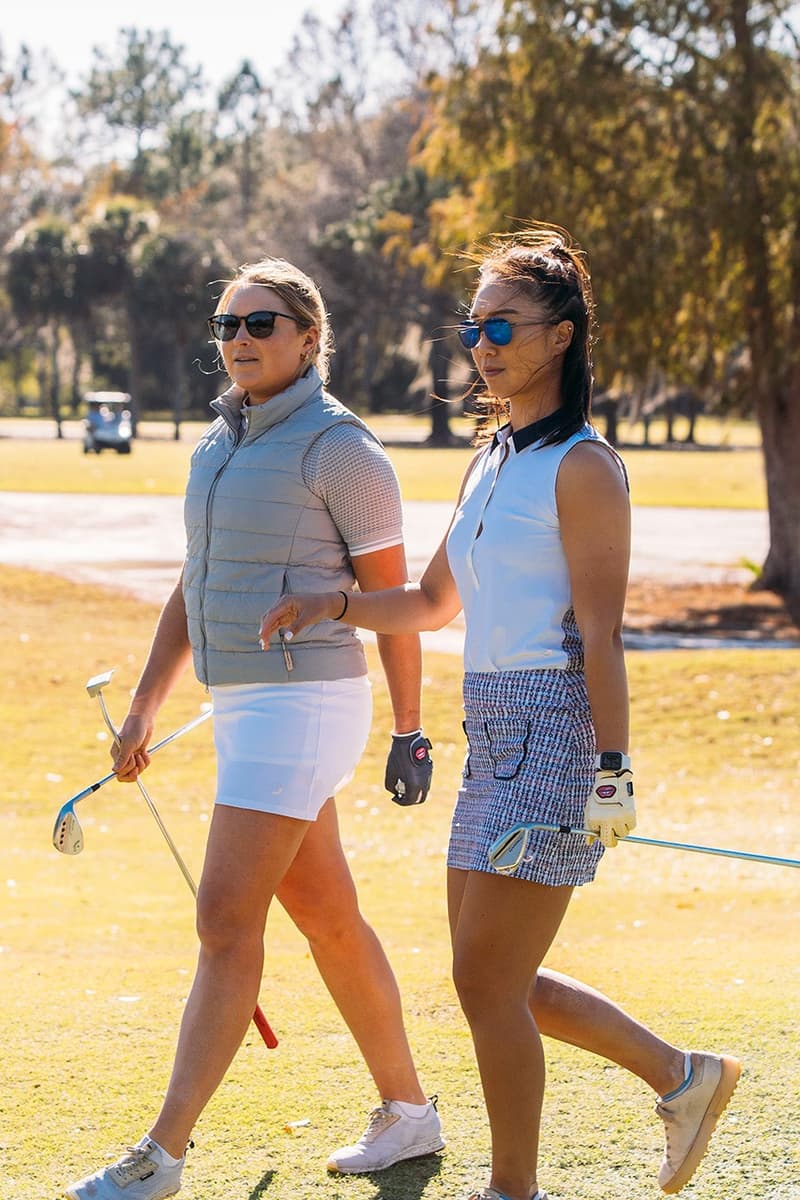 3 of 3
Fashion
Meet Megan LaMothe -- The Woman Changing The Golf Game
Hypebae sits down with the founder and CEO of Foray Golf.
Meet Megan LaMothe -- The Woman Changing The Golf Game
Hypebae sits down with the founder and CEO of Foray Golf.
Megan LaMothe never asked for any handouts. As a small business owner she's earned every success and taken every failure on the chin. LaMothe is the founder and CEO of Foray Golf, a lifestyle apparel brand founded in 2016 that stands out in the golf space by making products for women, by women.
With Foray, women are never an afterthought. LaMothe is always asking herself not just what "her woman" is doing on the course, but what she enjoys doing afterwards. While this narrow focus may seem limiting to some, the entrepreneur believes it is for exactly this reason that Foray has the edge over its competitors.
LaMothe brings a wealth of experience in the fashion world with her, including as the Director of Design Operations at Victoria's Secret where she was instrumental in the brand's pivot towards athleisure. This catalog of knowledge is embedded into the brand, with form never coming at the expense of function. Everything starts with fit, performance and providing a top quality product for women that takes no shortcuts. Better yet, Foray makes all its product in the USA and only works with factories that pay employees a living wage and provide safe working conditions.
Hypebae spoke to Megan LaMothe about the inspiration behind the brand, what it means to specialize in women's apparel, the importance of building company culture and more.
What is your background and how did you get into the golf fashion world?
I was at Victoria's Secret during what I like to call the athleisure revolution when it all of sudden became acceptable to wear leggings as pants in 2011. And I remember sitting in the meeting where it was me and the head merchants at Victoria's Secret and they're like "Oh we don't know if women are going to buy printed leggings or colored leggings. Let's try one." And I remember they made this bright pink legging and it blew out, of course and then Victoria's Secret Sport became almost like a billion dollar business.
I remember at the same time getting into golf and the first time I made par was at Bethpage Red, but I remember what I wore and going to a buy a polo in the pro shop and it being really short and I didn't understand, I was good in shape, but I remember every time I swung the golf club my stomach would hang out. After I was at VS for a while, I had my daughter and having a kid really changed my life, especially having a girl and being really aware of being a role model. I was like "Man, I have the expertise, there is this gap, let's do something for her." Her name is Rae. She's named after Rae's Creek in Augusta because that's where I was about eight weeks pregnant. I quit my corporate job after she turned one and I started Foray, so it's literally for Rae.
What does it mean to you to be a brand made by women, for women?
Our company is about 90 percent female. We have probably some of the most talented and best women in the industry here. It has to be women-centric and women-focused. We always think about women in every single thing that we do. There are unique challenges to being a woman in golf, but we try to address those specifically.
For example, when you're in the city you don't go to one of those crappy midtown restaurants that has every type of food. You can't go to the same place and get great Chinese, great Italian, great Korean, great sushi. That's not possible, you have to specialize and so for us, that was it. Let us be myopically focused on women and women's golf. Every business dealing we have, it's about having a lot of integrity, working incredibly hard and truly delivering something specific for women that's unique.
What are the challenges that come with being a brand that exclusively makes women's apparel?
I'd say we have to work twice as hard to get half as far. I'm definitely not complaining and I'm grateful for how far we've come, but a lot of times what we hear is "we don't have any female golfers so we don't have any customers." And I always think that's crazy. There are about 2,500 high end country clubs in the United States and we're in just over 12 percent of those, but we have to scrape the whole way and convince these guys that they have women members and that people will buy it. Some of it is not just because of women's golf, some of it just because golf shops are run by pros that aren't merchants. I think it's kind of unfair to ask them to do so many things, but typically that's what we hear. "We don't have female customers, we don't know." The thing that I always have to say to them is "who takes up more space in your closet? Are you married? Your wife or you? Okay, so she shops and so it's not a problem of her not willing to pay. It's that you don't have the right thing to sell her."
When it comes to female golfers, how important is the fit of your apparel?
I think we've done the work to make cool stuff every season and we've done the important work around fit that nobody else I know in the golf industry has been willing to do. If you know your size at Foray that's your size forever because we do the work and we fit everything five times to make sure that if you're a medium, you're a medium.
How do you go about making designs? It seems like in the past, women's apparel hasn't been a priority for some brands.
I mean it's the shrink it and pink it, right? I think every woman I know, especially my friends who are pros, have that terrible picture of them in the boys golf shorts, because that's the only thing you could buy. Those khaki knee length shorts and those saddle shoes. Making the polo pink doesn't make it for women. Personally, I love girly stuff, but I also don't identify with pink. That doesn't mean anything to me. That doesn't make me feel feminine. What makes it feminine for me is how it fits my body. Do I feel comfortable in it? Do I feel like I can move? The thing is that golf is actually a sport and the women that play it are athletes. So why are we not addressing an athlete's concern?
"Personally, I love girly stuff, but I also don't identify with pink. That doesn't mean anything to me. That doesn't make me feel feminine. What makes it feminine for me is how it fits my body. Do I feel comfortable in it? Do I feel like I can move?"
What was the inspiration behind FORAYSPORT?
Sport came because one of the things that was frustrating to me was I would see our pros working out on social media wearing different brands. I know the apparel market, I know the sport market really well. I spent a lot of time studying it and I know the suppliers and I said we should be doing this better. So that's kind of why we went at it. We need to think about every part of our customer. How can we take our core equities of what Foray is and deliver fit and quality and color. I know I can deliver a sports bra that is going to be better and it's a key component of being a woman in golf because nobody thinks about what it's actually like to be a woman. You take a golf swing with a physical object in the middle of your chest that you have to figure out what to do with and how to work around. And so we're like, what's the right bra and the right support system for women who play golf?
With these new brands, there's a desire to break out of the traditional dress code, but at the same time you have to make clothes that people will be able to wear at golf courses. How do you find this balance?
What's hard about that to be honest is that it's really subjective because appropriateness is in the eye of the beholder. For example, somebody told me a story the other day that they were wearing one of our skirts which is a golf skirt and they got called out by one of the members for wearing something that was too short, but she was wearing a long skirt to her knees. We make everything two lengths for that reason, because some people need a longer length, either they're tall or their course has restrictions. The way our shorts are designed allows you to wear it really high or lower depending on your rise. That's part of being myopically focused on fit and women's things. It's that example of a Catholic school girl, she goes into the school and pulls her skirt down and when she leaves school she's wearing the same skirt and pulls it up a bit higher because that's how she wants to wear it, and there's still a lot of that going on.
Foray is a brand that has a decent amount of exposure among LPGA and Epson Tour Players, what do you look for in a brand ambassador?
We don't work with jerks. I remember in business school one of the things that people talked about is you have to be able to pass the airport test. Could you be stuck with this person for hours and not want to dig your eyes out? People that share the same values. How do you live your life, are you authentic? Everybody who works with us, every player, every friend of our brand are people that I would allow to babysit my child. That should say something.
In a similar vein, you have a few people on the Foray team who are former pro golfers. Is it important to you have people on your team with that experience? How does playing experience translate into business, marketing and fashion?
There's nobody I would rather hire than female golfers, truly. Think about it — to be good at that sport, how much time and energy and focus do you have to put into it? It's not something you're going to be good at and you can just walk into, especially to play on the Epson Tour. It's such a grind, the tour life too. I mean it's really important to also have someone on the team to be like, "What are we missing?" The things that we sell to consumers are the same things that our pros wear.
How do the next six months, year and beyond look for Foray?
I'm really excited. Right now we're in the middle of our sales season for Spring/Summer 2023. We're designing Fall 23 and we're also starting to design Spring 2024, so I never actually know what year it is. I think all the hard work that we put in continues to pay off because we've become a brand that people can trust. Not just from the consumer side, because we've really done the work on fit, performance, and all of that stuff, but we deliver so when we say to a club that something's going to happen, it happens. And we overdeliver.
Currently, I'm having a hard time finding a golf course to join so it doesn't seem like golf is slowing down. I think people are still playing which is great. The thing about millennials too is I think one of the things we've realized especially during COVID is that time spent matters. What a great way to spend time with family and friends. Experiences matter more than stuff. Getting on the course, spending time with family and friends is what really matters and that necessitates golf clothing — that's important. You have to wear something.
We also have a few really cool partnerships and initiatives coming up in the next six months, as well as charity initiatives, which is really exciting. We've always been giving since I started the company and one of the first calls I made was to LPGA Girls Golf. It was one of the first charities we started donating to and now, we have this new partnership coming. Hopefully in the next couple of months, we're going to make an announcement that's going to increase visibility to some of the things that we're doing and specifically help kids and women in and around the golf space.
For more golf-related news, head over to Hypegolf.
---
Share this article