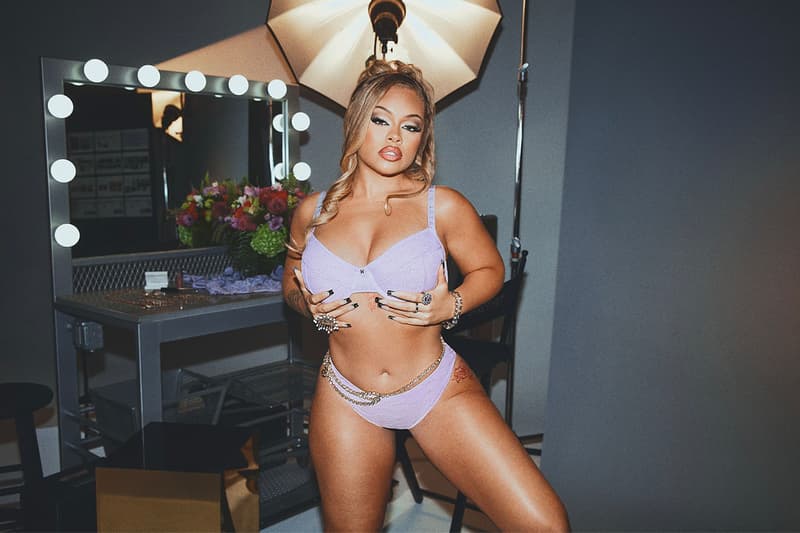 How Latto Earned $90K USD From Being Shamed On Twitter
"Make those pockets hurt!"
Earlier this week, an alleged fan questioned Latto via Twitter about a personal choice during a lovely moment in her career, joining The Bachelor. Unbeknownst to them, the moment would make the Atlanta rapper almost $100,000 USD richer.
"Can't afford new panties?" tweeted one user, attempting to shame Latto for simply wearing… undergarments.  "Uh oh, it's the panty police," responded Latto. It's known that every Twitter user reaches their day to get dragged on the internet, and this week, Latto's haters were gifted a front-row seat.
Oh no, it's the panty police https://t.co/asz584q0jk

— BIG LATTO ??? (@Latto) January 29, 2023
The Atlanta rapper began teasing fans and shared a clip from the iconic White Chicks auction scene, visible below. She also took to Instagram and showed her boudoir of cheetah print panties, revealing her affinity for the patterned look.
Auction live on eBay since I can't wear them twice ? https://t.co/sTXXk7QZMy pic.twitter.com/q4D0PvilOM

— BIG LATTO ??? (@Latto) January 31, 2023
Mood: pic.twitter.com/eYS8nL6XVT

— BIG LATTO ??? (@Latto) January 31, 2023
Of course, fans took this as a sign to begin pocket-watching, as everyone knows selling panties and feet pics is a rather lucrative fetish. And those waiting for the climax of the juicy story received exactly what they were looking for. In less than 30 minutes, the rapper made a little over $90,000 USD and then removed the link — closing that chapter in the most iconic manner.
---
Share this article