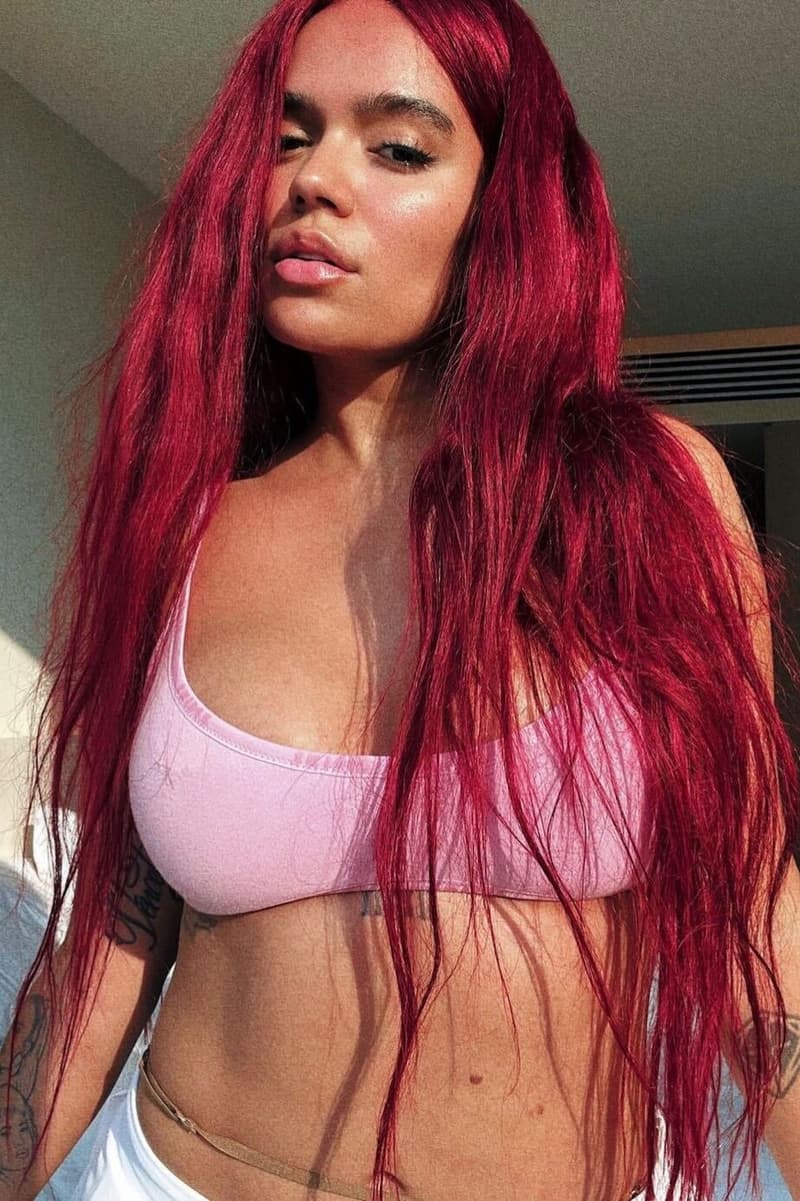 Karol G Shares a New Snippet of a Seductive Song Romanticizing a Past Relationship
The forthcoming track is seemingly titled "Porno."
Music
Karol G Shares a New Snippet of a Seductive Song Romanticizing a Past Relationship
The forthcoming track is seemingly titled "Porno."
Karol G has taken to TikTok to share a snippet of an upcoming song, which details past heartbreak and nostalgia.
In the clip, Karol is looking at the camera seductively as the intro of the track plays. "I won't delete your contact and I'll be waiting in case we get back together," she wrote on the video. According to her caption, the forthcoming track is inspired by Valentine's Day, which is September 17 in Colombia, her native country. The caption also teases a possible track title: "Porno," which translates to porn.
Karol recently dropped a song titled Gatúbela," which translates to Catwoman. For the music video, she channeled Britney Spears' "I'm a Slave 4 U." The old school reggaeton-inspired track marks the beginning of Karol's new era, which she made clear when she recently dyed her hair red.
Stay tuned for more info on Karol G's upcoming track and listen to a snippet below.
---
Share this article