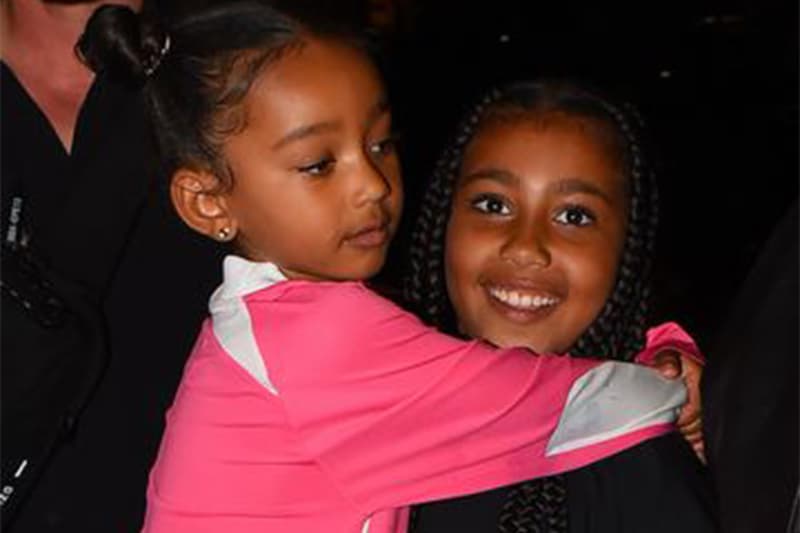 Beauty
North and Chicago West's "Edge Control" TikTok Is Top Tier Beauty Girl Content
We want more of this.
North and Chicago West's "Edge Control" TikTok Is Top Tier Beauty Girl Content
We want more of this.
The newest generation of the KarJenner gang, North and Chicago West, is keeping true to the family's brand identity in virality through relatable content with their sweetest hair tutorial on TikTok.
Needless to say, Northe will be the girl to beat when she's older as she has already amassed over 13 million followers tuned into her daily ins and out's on TikTok. For the hair tutorial, Northe links up with her little sister, five-year-old Chicago West, to give the teas on how to lay those edges down. The sisters take turns spreading edge control over their adorable little hairlines. North guides her sister perfectly, affirming her good job in the clips. "This is so good, Chi." (Yes, we're melting.) What makes the content even sweeter is that the duo used accessible drugstore finds that the everyday person looking to tame those flyaways uses. Great job, Kimmy K.
On the behalf of the beauty enthusiast community, I can speak for us all when we say we want more Northe and Chi beauty content. Catch more of the useful tips from the girls ahead.
---
Share this article