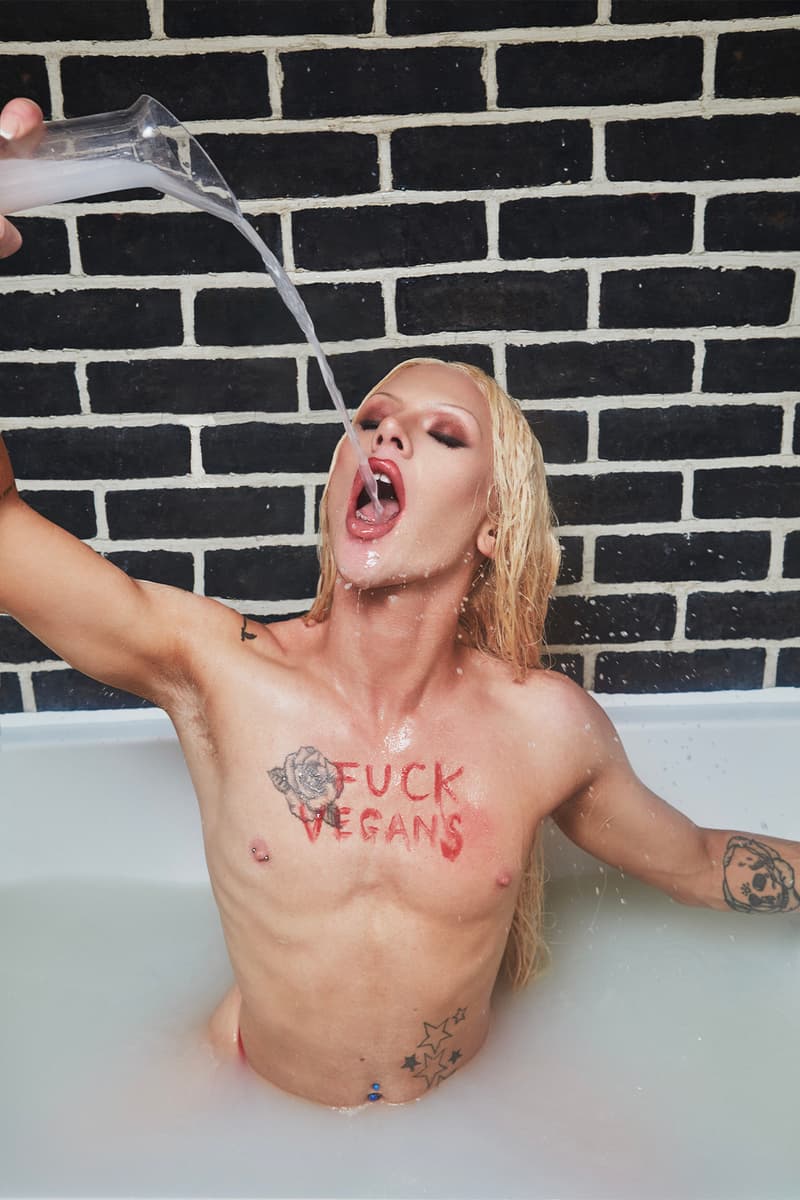 1 of 6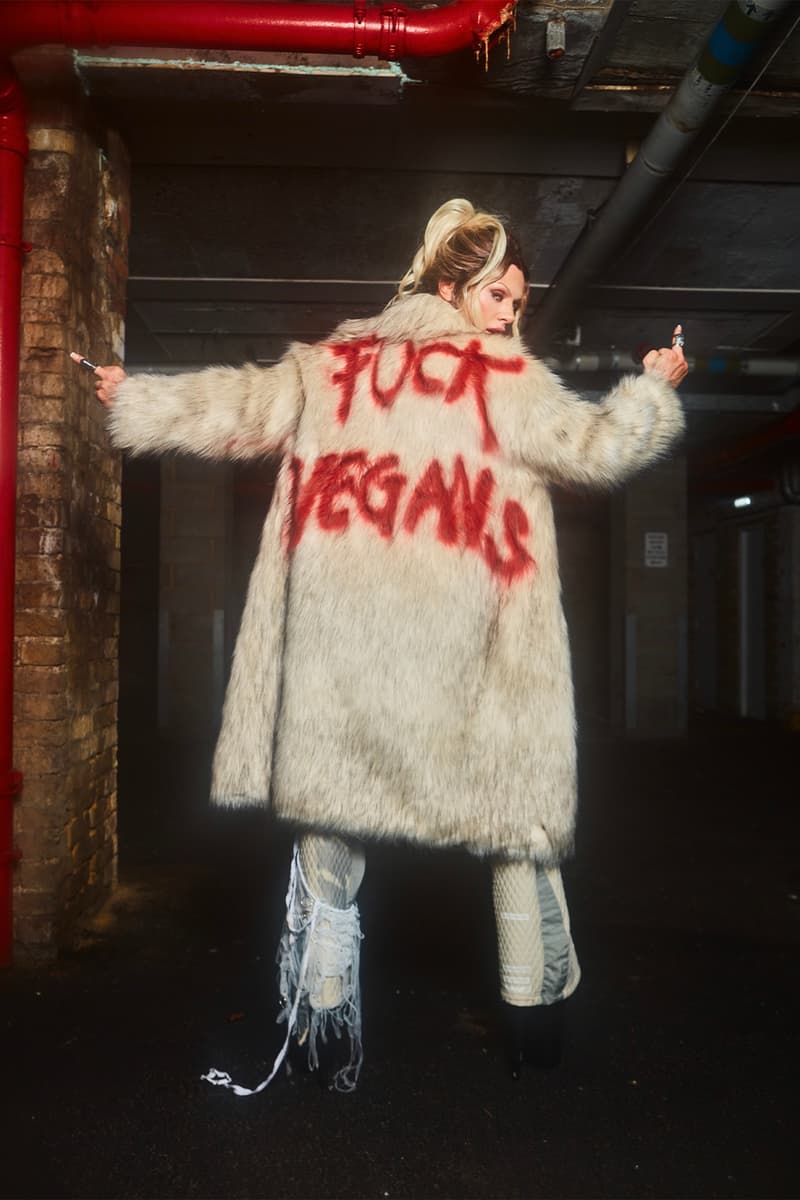 2 of 6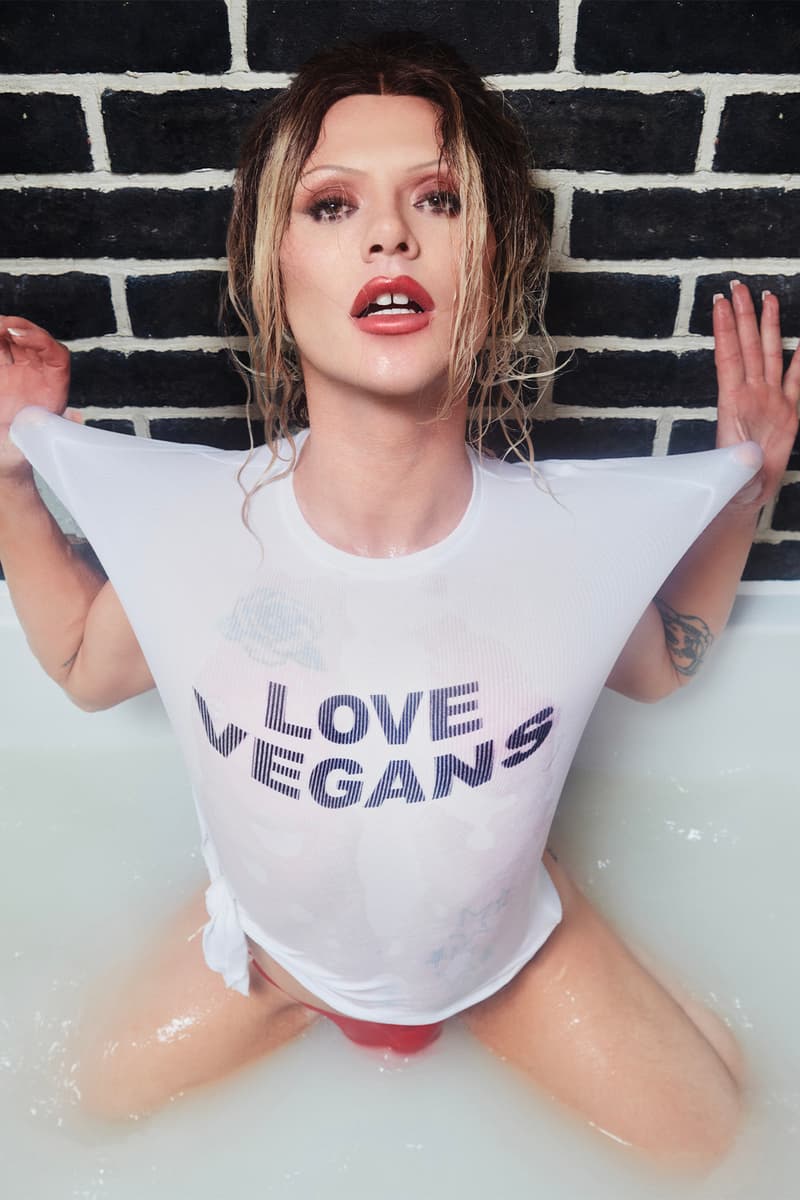 3 of 6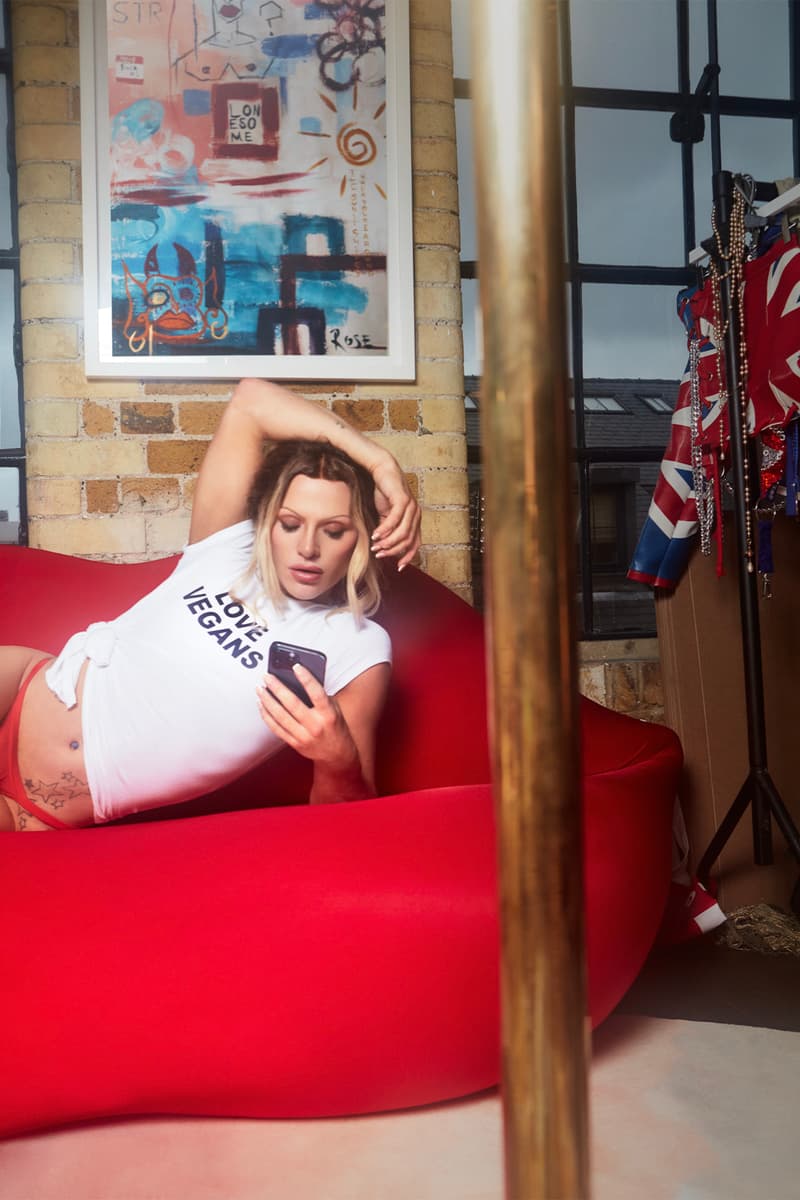 4 of 6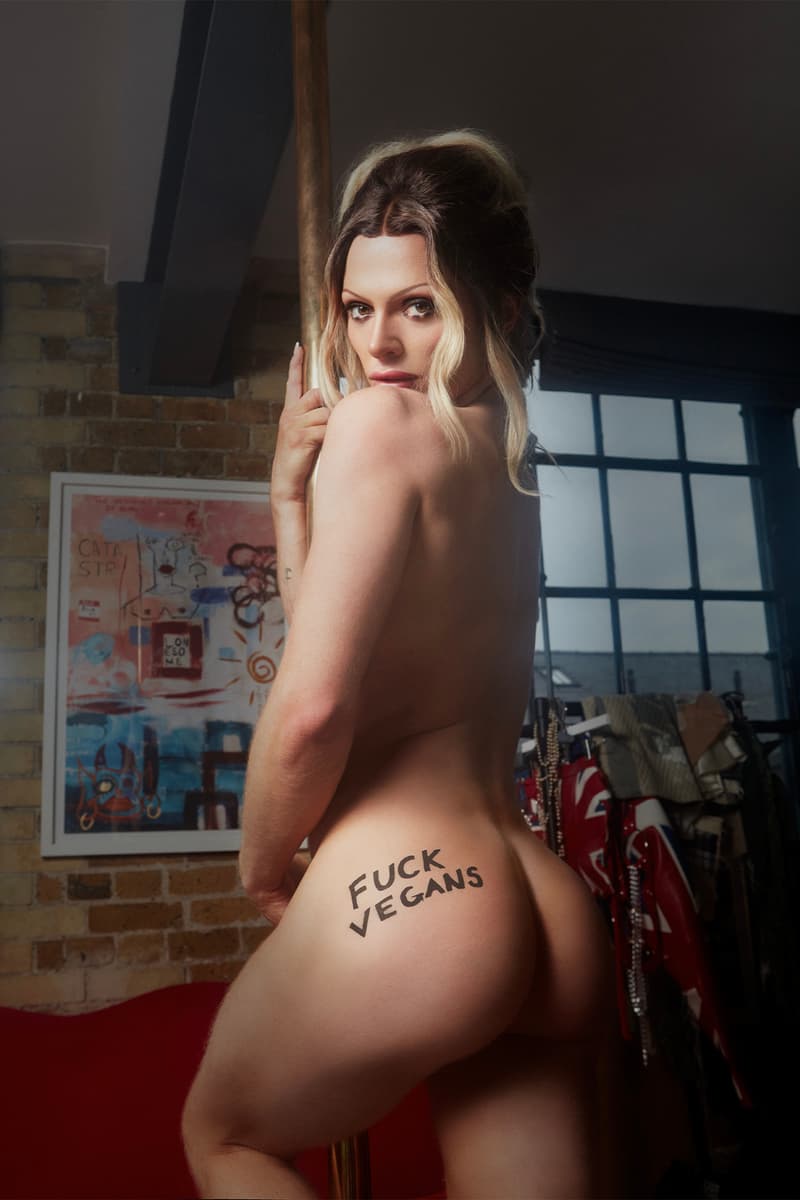 5 of 6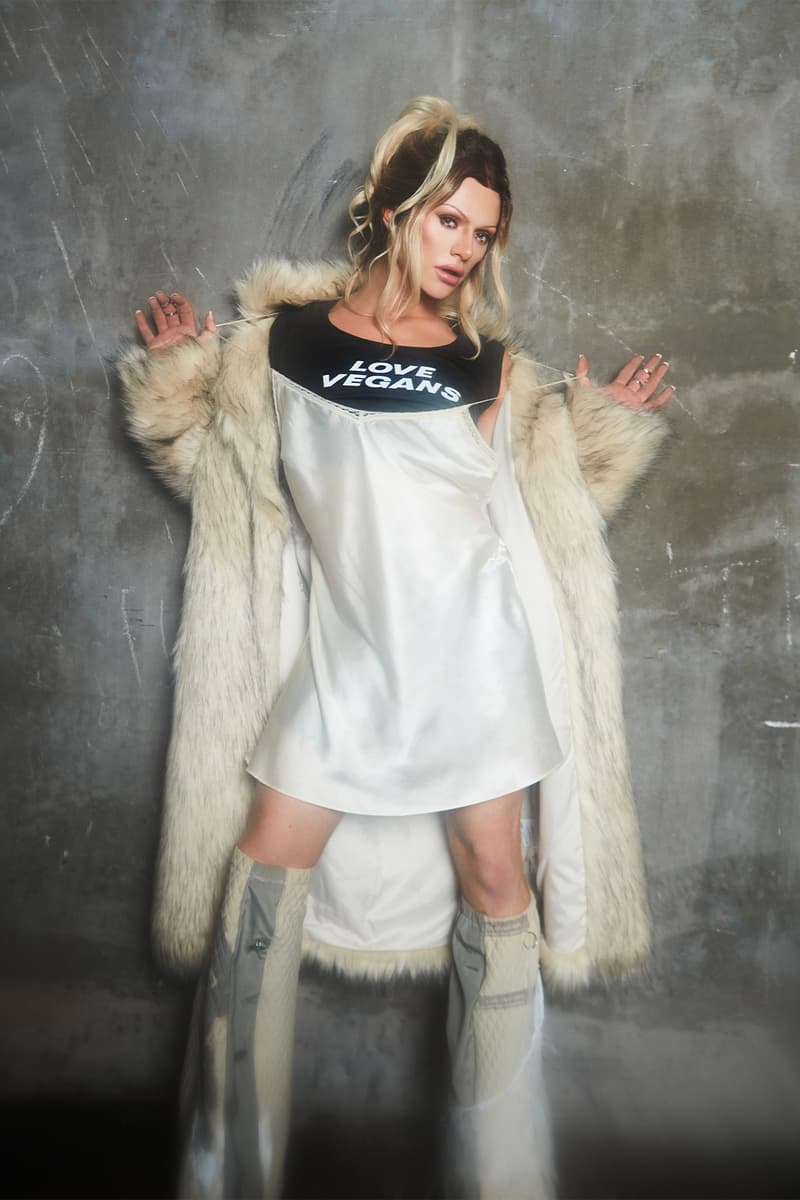 6 of 6
Sex & Dating
Bimini of 'Ru Paul's Drag Race UK' Bares It All in "F-CK VEGANS" Campaign
An ode to anti-vegan rhetoric.
Bimini of 'Ru Paul's Drag Race UK' Bares It All in "F-CK VEGANS" Campaign
An ode to anti-vegan rhetoric.
Bimini Bon-Boulash of Ru Paul's Drag UK and vegan dating app Grazer have partnered for their new campaign, urging you to "F-CK VEGANS."
Bimini won the heart of viewers when they introduced themselves on the series with the tagline "I'm vegan, haha." Fans ate the moment up and their latest collaboration with Grazer takes the moment to new heights. The NSFW photoshoot features Bimini with "F-CK VEGANS" and "LOVE VEGANS" on their bare body, tees and of course, a provocative fur moment, that channels the daring nature of anti-fur movements, the brand's co-founder Charlotte Elizabeth revealed.
It's no secret that vegans get a bad rep, which is exactly why Bimini's intro to Ru Paul's Drag Race was so hilarious. The daring campaign taps that same energy as "an ode to the anti-vegan rhetoric, designed to turn the negativity into an empowering, pro-vegan message," Lewis Foster, the brand's co-founder shared. More simply put, "Vegans can go fuck themselves, finally," he joked. Now we don't have to put our ethics aside for a ride."
"Vegans can go fuck themselves, finally."

Bimini chimed in with a similar note "Vegans can get a bad rep, FUCK VEGANS puts a twist on that sentiment by lightheartedly taking the piss out of ourselves and inviting everyone to the joke. The campaign is designed to bridge the gap between people through humour. That's important to me when I put something out into the world and Grazer shares that mentality, so collaborating on FUCK VEGANS was the perfect marriage of minds."
Elizabeth elaborate, "People joke about being vegansexual, but our research shows it's real. FUCK VEGANS LOVE VEGANS is our way of celebrating the growing hunger for vegan connection. Vegans aren't just looking for a shared lifestyle in long-term partners, they're looking for it in casual hookups too."
Find meat-free friends and dates on the Grazer app.
---
Share this article