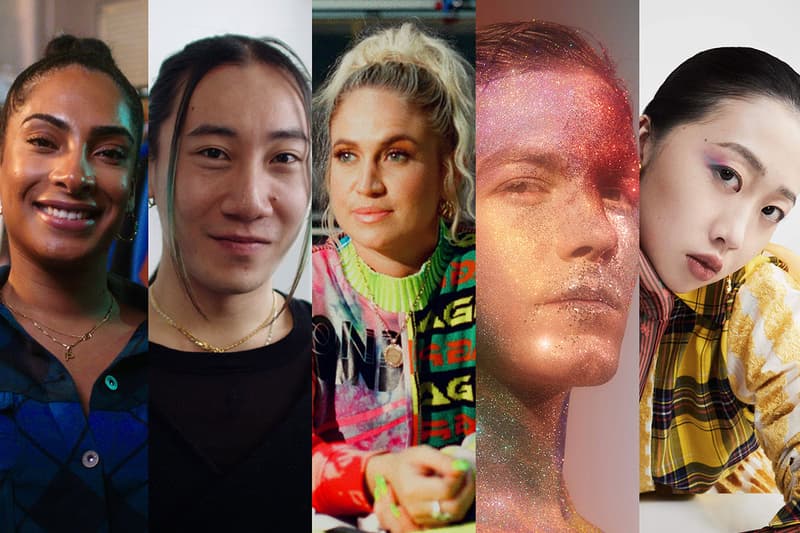 Fashion
Smiley Originals Launch Future Creators Fund to Support Sustainable Designers
Awarded to London-based designers Chet Lo, Priya Ahluwalia and Alicia Robinson of AGR.
Smiley Originals Launch Future Creators Fund to Support Sustainable Designers
Awarded to London-based designers Chet Lo, Priya Ahluwalia and Alicia Robinson of AGR.
Not long after celebrating its 50th anniversary, Smiley Originals has launched its all-new Future Creators Fund, a £500k monetary fund (approximately $618,000 USD) and support scheme which aims to aid sustainable designers showcasing at global fashion weeks.
Born out of Smiley's sustainability initiative with the United Nations (which aims to deliver UN-SDG Goal 12, responsible production and consumption,) the fund aims to support creators in developing more responsible practices within design, sourcing and manufacture. The first round of designers awarded the fund include London-based Ahluwalia, Chet-Lo and AGR, alongside Kevin Germanier showing in Paris, South African Rich Mnisi and China's Shutting Qiu, showing at Milan Fashion Week.
"I'm incredibly proud to support these young designers in their journey towards building a more sustainable future. It's an opportunity for us to showcase sustainability through a new lens with directional garment design at the centre, developing best practices that our global manufacturing partners will hopefully follow. If we all play our part, we can make the future positive," says Nicolas Loufrani, CEO and Founder of Smiley Originals, in a press release.
As part of the bi-annual fund, the money is allocated between the designers to support in their overall business operations, alongside providing mentorship opportunities across marketing, social, retail and digital. Finally, each designer has collaborated with Smiley Originals on a fully sustainable or circular capsule collection, presenting their own interpretation of the now-iconic SMILEY face.
"Becoming a part of Smiley's Future Creatives Fund has been an amazing opportunity for us," begins AGR founder, Alicia Robinson. "I love the Smiley team and think we are a perfect match, aligning our mission to create consciously in line with the UN sustainable development goals. Smiley faces evoke joy and colour and that's what AGR is all about," she continues.
"It's been really fun working with the Smiley team, and for me and my design team to explore ways to incorporate the iconic Smiley symbol. There was great synergy this season as the collection is inspired by music and Smiley has played a key role in music culture in so many ways over the years," adds Priya Ahluwalia.
Equally as welcoming of the challenge was designer Chet Lo, who said, "I was so excited to team up with Smiley this season with the intention to create pieces sustainably. The Smiley symbol has been so iconically known for representing positivity for many years, it was so nice to be able to work with them on such an interesting project."
Submissions for the second round of Smiley funding for September 2023 will begin on April 1st.
---
Share this article