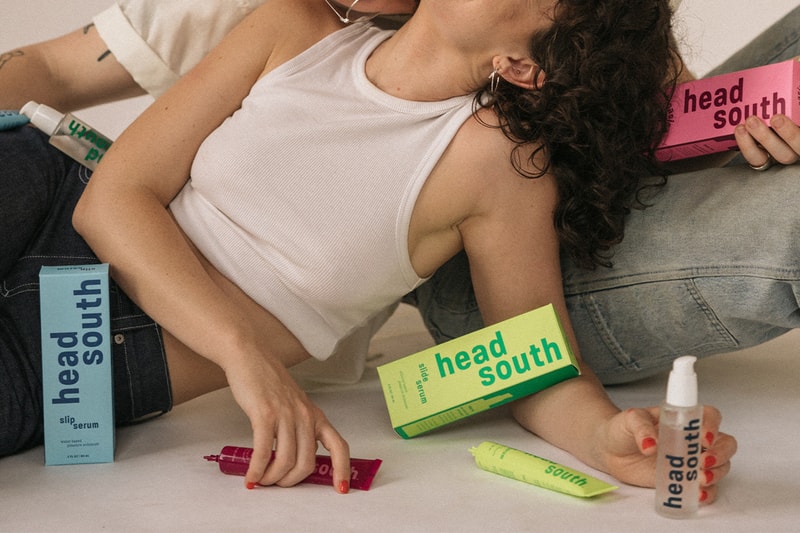 Sex & Dating
Head South Radio Releases First Line of Sustainable, Sexual Wellness Products
"Revel in your intimate experiences without reservation."
Head South Radio Releases First Line of Sustainable, Sexual Wellness Products
"Revel in your intimate experiences without reservation."
Founder of Head South Radio podcast, Cat Meyer, announces the brand's foray into sexual wellness products.
Launching today, the sexual wellness and education brand releases its first wellness line, featuring three arousal-enhancing products for lovers of all identities. First in its lineup, is a water-based and six-ingredient Slip Serum priced at $22 USD. Next, is its silicone-based Slide Serum created with anal lovers in mind. Priced at $24 USD, the silky serum is formulated with dimethicone, a well-loved beauty component known for protecting your skin. The last offering in the collection is Head South's Oasis Oil, perfect for intimate massages and priced at $24 USD.
For Head South, its mission is to "revolutionize the landscape of sexual wellness" while introducing holistic measures and a celebration of pleasure.  From couples play to queer solo sex education, Meyer is continuously creating comprehensive guides and now, products, to enhance pleasure.
Pleasure, however, is simply one element of Head South's ethos. With erotic intelligence at the forefront, "the interplay of desire and arousal with the daily challenges of living and loving," is most important. Alongside its focus on elevating pleasure, Meyer's Head South is committed to reducing environmental impact in the form of sustainability.
For each starter kit purchase, wellness enthusiasts will receive a glass bottle with a refill. "The bottles are intended to be kept and refilled over time and the refill tubes are curbside recyclable," reducing glass and packaging waste by 30% over time. The brand will also soon be integrating "recycled plastic for refill packaging in the near future," the exclusive press release shared.
Shop Head South on its website.
In other news, visit our sex and dating advice column: Ask a (S)expert.
---
Share this article