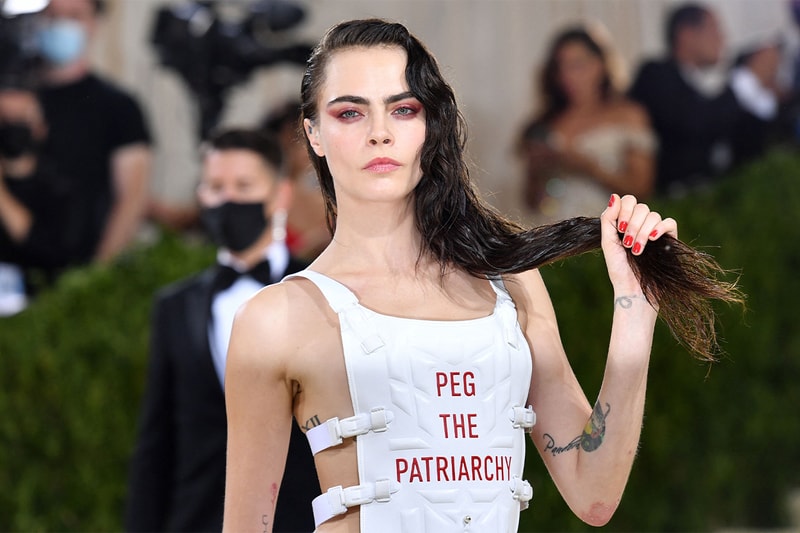 Sex & Dating
Ask a (S)expert: "How Do I Tell My Girlfriend I Want Her to Peg Me?"
Welcome to our new series led by Gigi Fong, Hypebae's in-house sex and dating editor.
Ask a (S)expert: "How Do I Tell My Girlfriend I Want Her to Peg Me?"
Welcome to our new series led by Gigi Fong, Hypebae's in-house sex and dating editor.
Welcome to your new safe space and Hypebae's first-ever sex and dating column, Ask a (S)expert. This new weekly series is led by Haitian-Chinese and LA-based sexpert Gigi Fong, our in-house sex and dating editor.
Gigi is a former sex worker, boudoir artist and podcast producer now hosting safe spaces for the Hypebae community. She specializes in all things sex-positive from unconventional dating to pleasure for lovers of all identities. To have your questions answered, visit our dropbox below and anonymously send your intimate inquiries ♡
---
"How to tell your girl you'd like her to peg you? She also isn't into anal play herself."
Hey bae! Congrats on entering your next chapter of pleasure! Much like last week's question, this one is layered – so let's dive right in.
First, think about why you'd like to dabble into pegging. Is it the idea of being dominated that entices you? Or is it the P-spot orgasm you're hoping for? Whatever the reason, it's important to keep this in mind because this is what you'll need to communicate to your partner.
If your partner isn't into anal play, there could be a number of reasons why. Internalized shame and homophobia stemming from social norms and gender roles can affect how your partner receives your desires. And there's the obvious hygiene issue most women have with men, too.
From what you've shared, your partner isn't "into" the idea. But that doesn't mean you can't express your desire. It may spark anxiety to speak a truth your partner isn't into, but being honest about what you want is necessary.
When going into the conversation with your partner, you can start discussing your sex lives and what's working, what you love — you know, the usual affirmative route. Then, share that you'd like to dive into pegging but understand that she's not into it, you just wanted to be honest about your desires and how it makes you feel. Maybe it's upsetting because you are monogamous or it doesn't matter too much because you're open sexually — this is the time to dive in and tell all. This can be rather awkward if she swears against anal play as you'll have to open the discussion on whether this is a dealbreaker or if there are appropriate alternatives.
Alternatives can be awkward to discuss at first but remember you're each other's teammates working towards a common goal. For example, instead of her pegging you, maybe you can enjoy anal stimulation during solo sex. Or, you can open the relationship sexually and enjoy pegging with other partners.
If this sounds too intimidating to dive into, you can try the oldest kink conversation starter in the book: "I was watching porn and I saw this one thing…" and take it from there.
Best of luck, bae!
---
Share this article