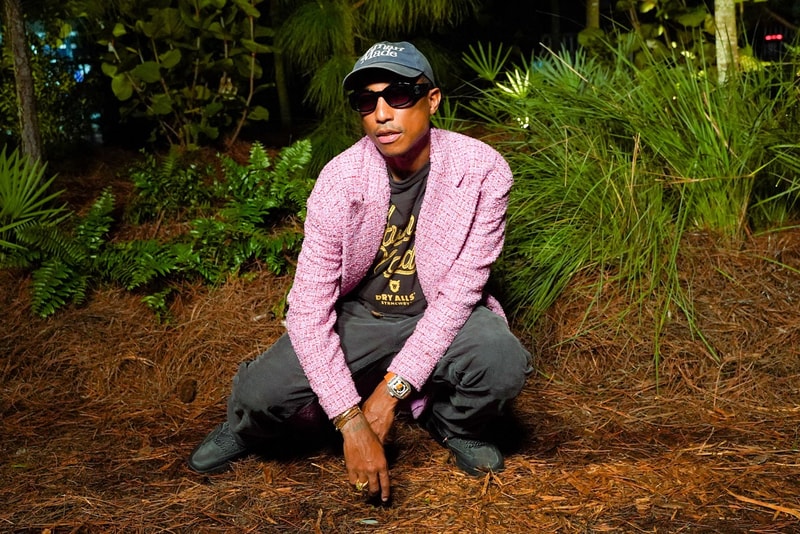 Fashion
Does the Celebrity Creative Director Do More Harm Than Good?
With more and more labels opting for multi-hyphenates over trained designers, we consider the wider impacts of these choices on the industry.
Does the Celebrity Creative Director Do More Harm Than Good?
With more and more labels opting for multi-hyphenates over trained designers, we consider the wider impacts of these choices on the industry.
Pharrell Williams has just been named Creative Director of Louis Vuitton Menswear. To some, this might seem like a perfect fit due to his previous work with adidas, his collection with Chanel and the fact that he's already the founder of Billionaire Boys Club and Humanrace, however, to others — his appointment symbolizes a shift within the industry that's been happening for quite some time.
More and more brands are beginning to opt for celebrities and personalities to take on major roles within their companies, instead of trained designers that were once the priority. While Pharrell's penchant for design extends the realms of both music and celebrity, it's hard to ignore the growing examples of celebrities and tastemakers being appointed to make design decisions for brands (take Kendall Jenner at FRWD, Cardi B at Playboy and A$AP Rocky at Pacsun, for example). As a result, the wider implication of such decisions on the industry is one that's currently up for debate.
As with most parts of the industry, influence, clout and visibility are becoming key factors for success and it appears that more brands are realizing that opting for public figures over those with arguably less influence is an easier way to guarantee more eyes on its products. While this may be true, it doesn't always sit well with all members of the fashion industry, particularly emerging designers, graduate students and lesser-known designers who have been climbing up the ladder one step at a time.
View this post on Instagram
For them, such decisions appear to send quite a clear message. One that says, no matter how hard you try or how skilled you are, there's always a chance that you'll be passed over for a role that you deserve in favor of someone with more influence — even if they don't always have the required skills. As a result, there's a chance that we'll soon be left with an industry that has influential creatives at the helm of every major brand, while demotivated and emerging talent struggle to reach the next level of their careers.
What's more, the appointment of the celebrity creative director can often cause people to lose faith in the brand. When a label's USP comes from the skillset of its designers and longstanding heritage, it's easy to understand why when swapped for influence and fame, the result can be a little less potent.
However, the idea that multi-hyphenate personalities can't possibly possess that creativity and expertise isn't always the case either. With Pharrell for example, he's proved that in over 20 years in the industry — which already includes two collaborations with Louis Vuitton alongside Moncler and Tiffany & Co., plus a skincare brand, a clothing brand and multiple collections with adidas — that his expertise in fashion design can't be denied and his unique vision is one worth paying attention to.
It's also true that these days (in part thanks to social media) a core part of the creator's job is to be multifaceted and to have an influence beyond their skillset. Having a voice and a platform is part of the requirement in the modern age, and those that don't comply often get left behind. As a result, some industry tastemakers could argue that its the people who once were emerging creatives that have simply risen to the top, tried their hand at multiple creative industries and garnered even more influence in the process, but for the majority of us — particularly those from underprivileged backgrounds — it still seems to be a pretty rare occasion.
View this post on Instagram
As a result, it can be argued that Pharrell's appointment at Louis Vuitton, alongside the growing introduction of guest designers and crossovers with luxury fashion houses and tastemakers, simply suggests that the role of the traditional creative director has evolved. What was once a straightforward career path with a defined set of skills and experience now requires a more holistic approach and while influential personalities might not always be the answer — the select few who can actually do the job just might be.
In terms of what comes next, it's hard to say. We can only hope that like with the majority of fashion trends, the celebrity creative director is one that continues to evolve where necessary, leaving room for those still halfway up the ladder.
In other fashion news, has fashion week finally become less exclusive?
---
Share this article