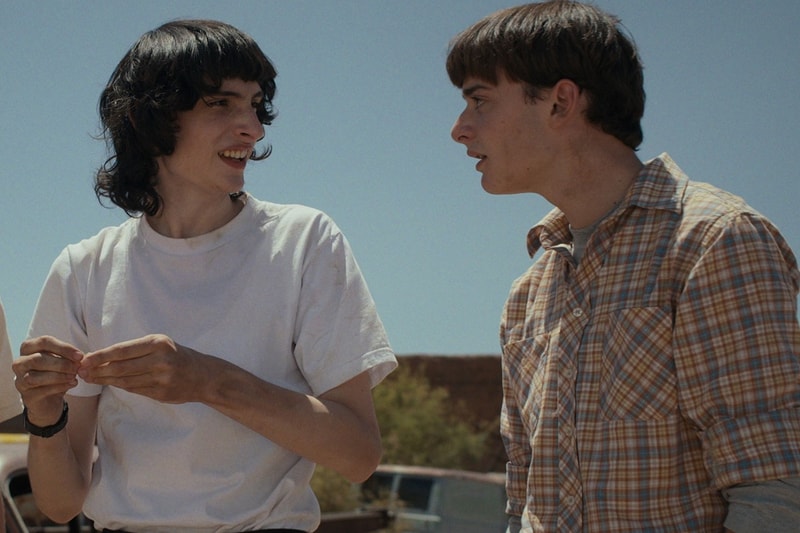 Film & TV
Finn Wolfhard Reveals When Season 5 of 'Stranger Things' Is Dropping
AKA the final installment.
Finn Wolfhard Reveals When Season 5 of 'Stranger Things' Is Dropping
AKA the final installment.
Season 4 of Stranger Things dropped in 2022, and it looks like it will be a while until we get a fifth season. According to Finn Wolfhard, who plays Mike, Season 5 won't be premiering until 2025.
"I can't really believe that it's the fifth season either," Finn said while answering fan questions in a new GQ video. "By the time it comes out, I will be 22 I think, and I started working on the show at 12. That is insane."
If Wolfhard is indeed correct, that means Stranger Things 5 will drop in 2025 because he will be turning 22 at the very end of December 2024. However, a few months ago, the Duffer Brothers hinted at a sooner premiere date though a set date hasn't officially been confirmed.
"The gap should be quite a bit shorter this time, due to the fact that we already have an initial outline, and we can't imagine there will be another six-month forced hiatus," they told Variety, referring to the previous three-year age gap between Season 3 and 4.
Stay tuned for more updates on Stranger Things.
---
Share this article