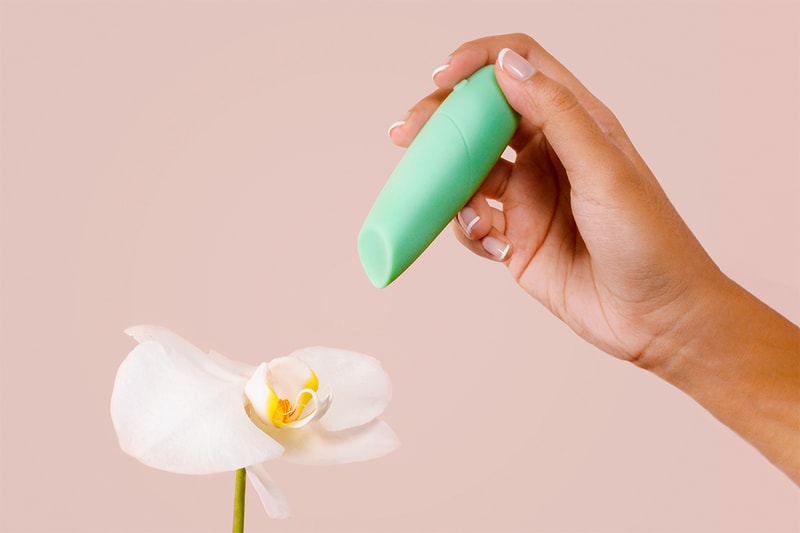 Sex & Dating
How To Use Smile Makers Orgasmic Lipstick Vibrator, The Whisperer
With juicy tips for femmes with sensitive vulvas.
How To Use Smile Makers Orgasmic Lipstick Vibrator, The Whisperer
With juicy tips for femmes with sensitive vulvas.
Sexual wellness brand Smile Makers just released its new lipstick vibrator, The Whisperer.
Despite the taboo surrounding motherhood and sex, Smile Makers opens a new world of pleasure for new mothers. Tapping the expertise of new mothers from the trusted UK platform Mumsnet, a safe space for femmes navigating motherhood, the brand was able "to better comprehend new mothers' perceptions of body image post birth and their experiences of resuming sexual activity," shared the press release.
Through consumer insights provided through an online focus group and quantitative survey, Smile Makers learned just how to better serve new mothers with pleasure and from there, the Whisperer was born.
Priced at $40 USD with soft edges and a curved tip that directly pleasures the clit, the Whisperer is the perfect sex toy for vibrator newbies and moms ready to welcome pleasure again. The launch also features a new, highly-requested colorway for the brand, a vibrant green.
Shop The Whisperer on Smile Makers' website.
Here are the brand's best tips for using the Whisperer:
1. Place a few drops of lube on the tip. Lube isn't just for internal pleasure and the glide offers great stimulation to the clitoris.
2. Ig your clitoris is sensitive, add a layer of protection by using the vibrator over your undergarments.
3. Keep it handy in your purse, carry-on luggage or even under your bedroom pillows.
---
Share this article