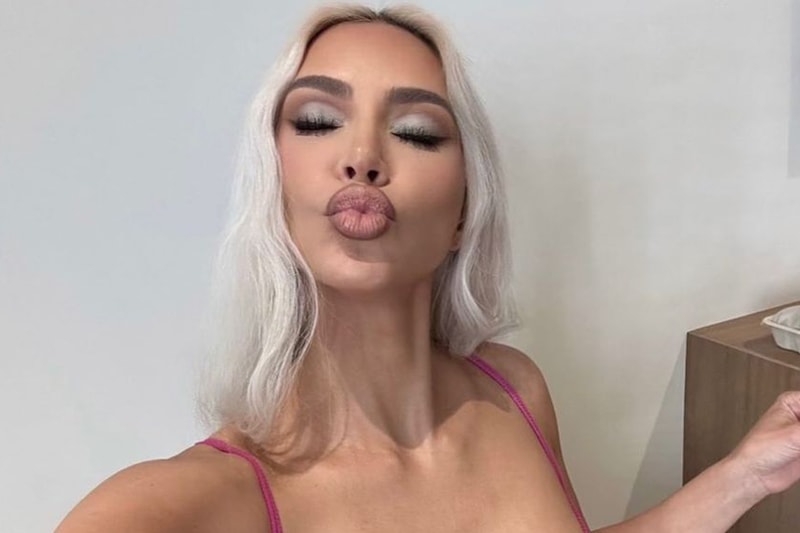 Beauty
Kim Kardashian's Skincare Routine TikTok Is Going Viral — But Not for Obvious Reasons
In this case, the *tea* is in the comments.
Kim Kardashian's Skincare Routine TikTok Is Going Viral — But Not for Obvious Reasons
In this case, the *tea* is in the comments.
Kim Kardashian is back again, going makeup-less with another skincare routine deep dive. For the presentation, instead of Instagram, the business mogul has taken to TikTok.
Of course, with skin being involved, Kimmy was shown using her very own SKKN By Kim. The gag is that while fans may be excited to see Kim's face in any capacity, it's not the bare face or the products that have everyone losing their minds. It's her manicure. This may all seem mundane, but it's quite a moment as these specific nails are out of her everyday look. Suppose you're very deep into the trends and different styles of the KarJenner gang. In that case, you'll know that her XXL tips are not of her signature style but rather Khloe Kardashian's. The comment section shared all of our sentiments — yes, we're glad that you know how to wash your face Kim, but show us the nails. (Mainly said by everyone in the comments.)
With all the hype around Kim's nails and not the other components of the TikTok video, could the star be launching into the manicure game soon? Only time will tell. In the meantime, get into her extensions ahead.
---
Share this article