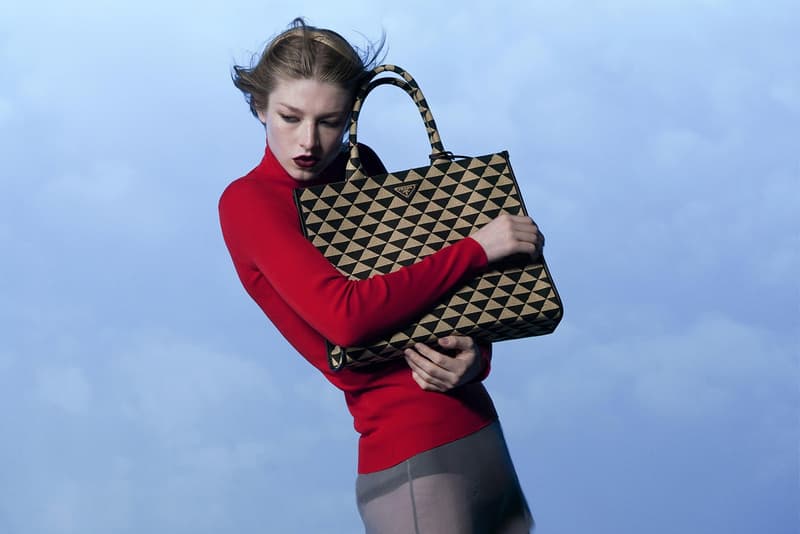 Fashion
Prada Is Now the Hottest Brand In the World, According to Lyst's Q4 Index
With Balenciaga featuring in the top 20.
Prada Is Now the Hottest Brand In the World, According to Lyst's Q4 Index
With Balenciaga featuring in the top 20.
Lyst just revealed its list of the hottest brands from Q4 of 2022, and Prada has officially taken the top spot.
Beating out the likes of Gucci and Miu Miu, Prada emerged as the hottest brand, not long after Miuccia Prada announced her exit. Other core highlights from Prada's 2022 include the launch of the brand's first fine jewelry collection, developed with recycled gold, alongside the appointment of its new CEO, Andrea Guerra.
The brand also worked with some pretty notable names last year, including Charli D'Amelio as the face of Prada Linea Rossa FW22 alongside the likes of Hunter Schafer and Kendall Jenner.
Second in Lyst's index was Gucci, which previously held the number one spot, followed by Moncler, Miu Miu, Valentino, Bottega Veneta, Loewe, Dior, Dolce & Gabbana and Saint Laurent making up the top 10. A surprising addition to Lyst's top 20 was Balenciaga, which despite a year of controversy and Kanye West affiliations, seems to be making a comeback.
Head to Lyst's website for the full list.
---
Share this article