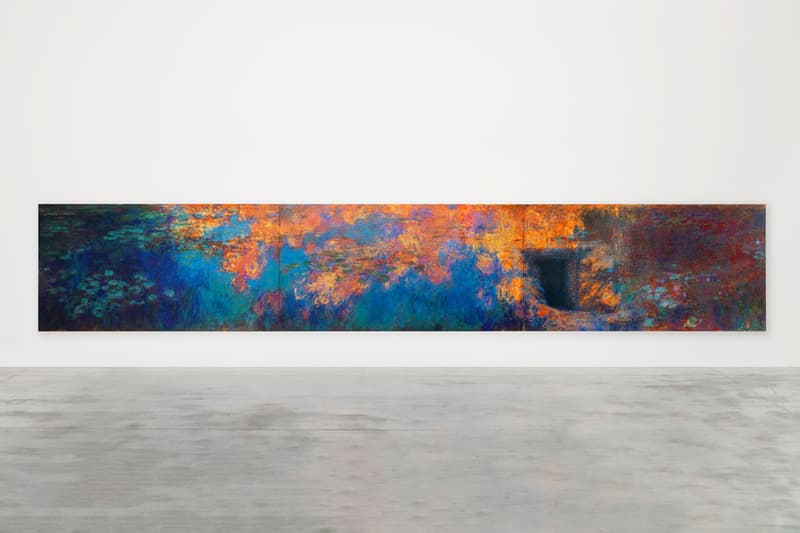 1 of 3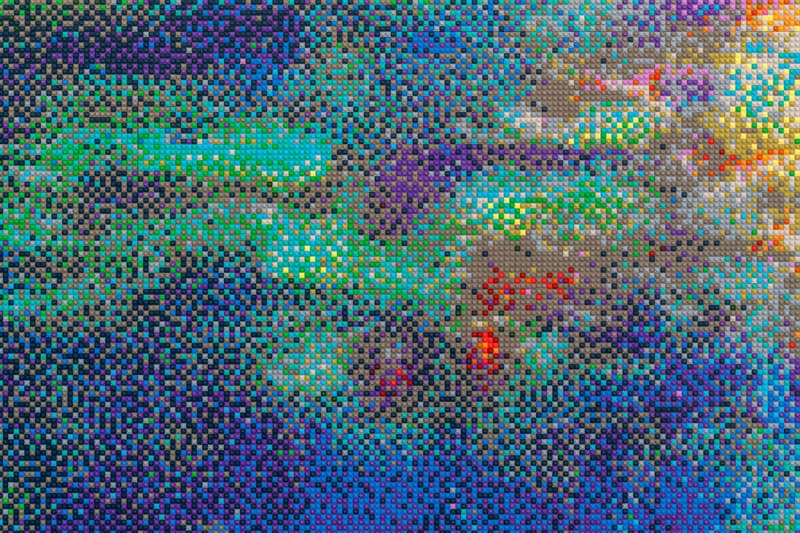 2 of 3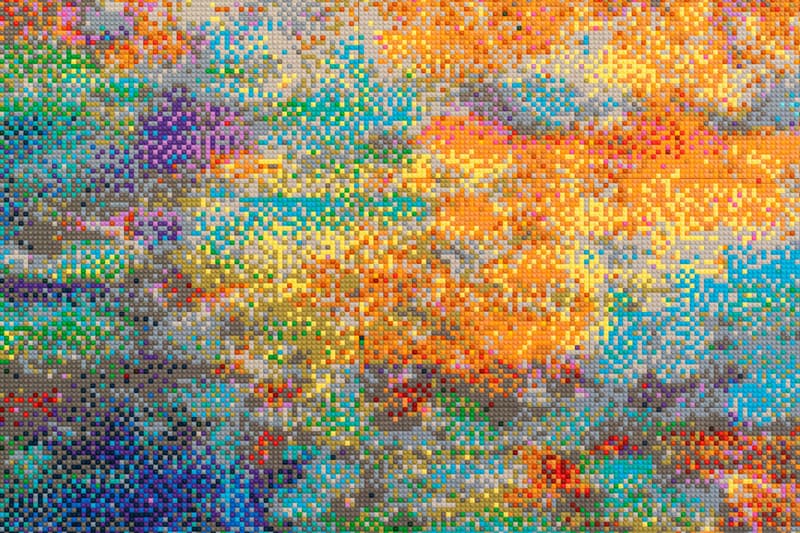 3 of 3
Art & Design
Ai Weiwei Reveals Largest LEGO Artwork Made of 650K Pieces
On display at The Design Museum.
Ai Weiwei Reveals Largest LEGO Artwork Made of 650K Pieces
On display at The Design Museum.
Arguably one of the most globally-renowned visual artists of modern times, Ai Weiwei is reimagining a classic masterpiece — in LEGOs.
The Chinese contemporary artist recreated Impressionist artist Claude Monet's timeless Water Lilies series, reconstructing the deeply saturated work of art with 650,000 LEGO bricks. Often used as children's toys, the bite-sized building blocks are outfitted in 22 different shades and put together, span over 15 meters in length. The new work, titled Water Lillies #1, arrives as a part of Weiwei's first design-centric exhibition and his largest UK show in eight years, which will open next month.
"Our world is complex and collapsing towards an unpredictable future. It's crucial for individuals to find a personalized language to express their experience of these challenging conditions. Personalized expression arises from identifying with history and memories, while creating a new language and narrative. Without a personal narrative, artistic narration loses its quality," the artist shares . "In Water Lilies #1, I integrate Monet's Impressionist painting, reminiscent of Zenism in the East and concrete experiences of my father and me into a digitized and pixelated language. Toy bricks as the material with their qualities of solidity and potential for deconstruction, reflect the attributes of language in our rapidly developing era where human consciousness is constantly dividing."
The Ai Weiwei: Making Sense exhibition is open from April 7 to July 30 at London's Design Museum. Artwork and objects created throughout Weiwei's career will also be on view.
Take a look at Water Lilies #1 in the gallery above.
---
Share this article