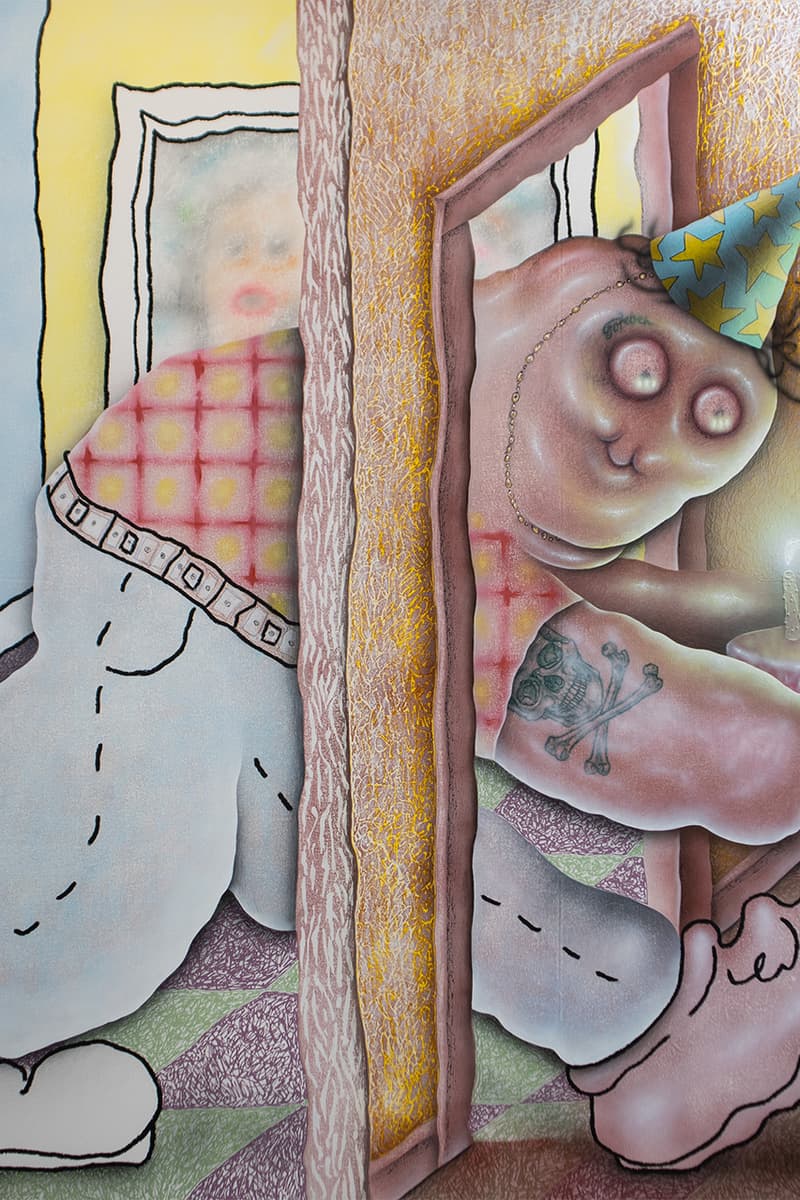 1 of 6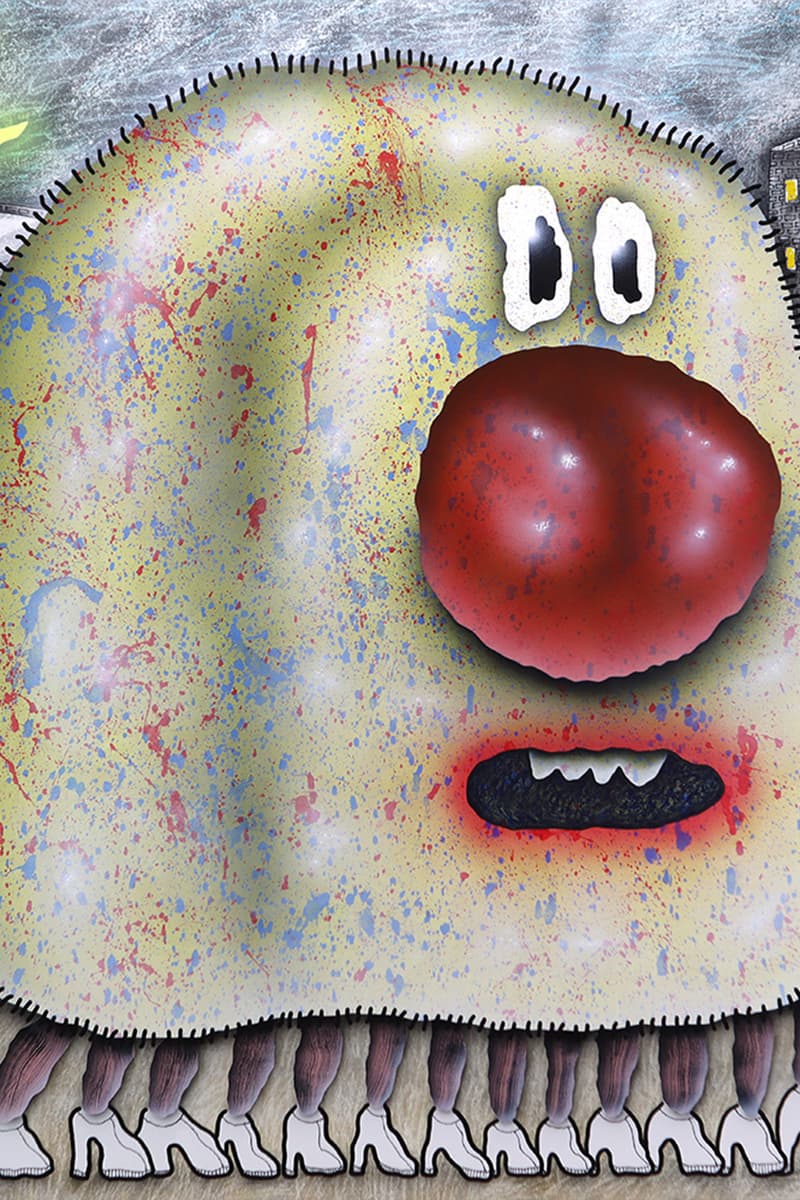 2 of 6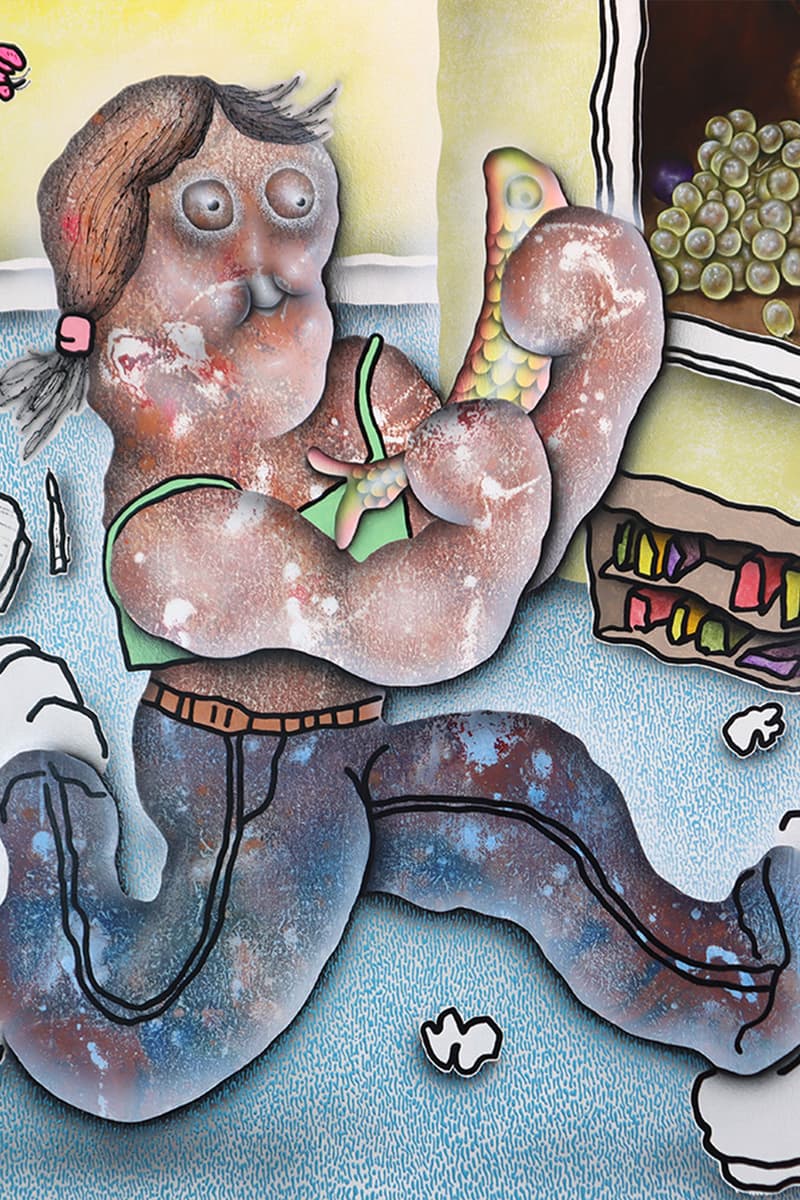 3 of 6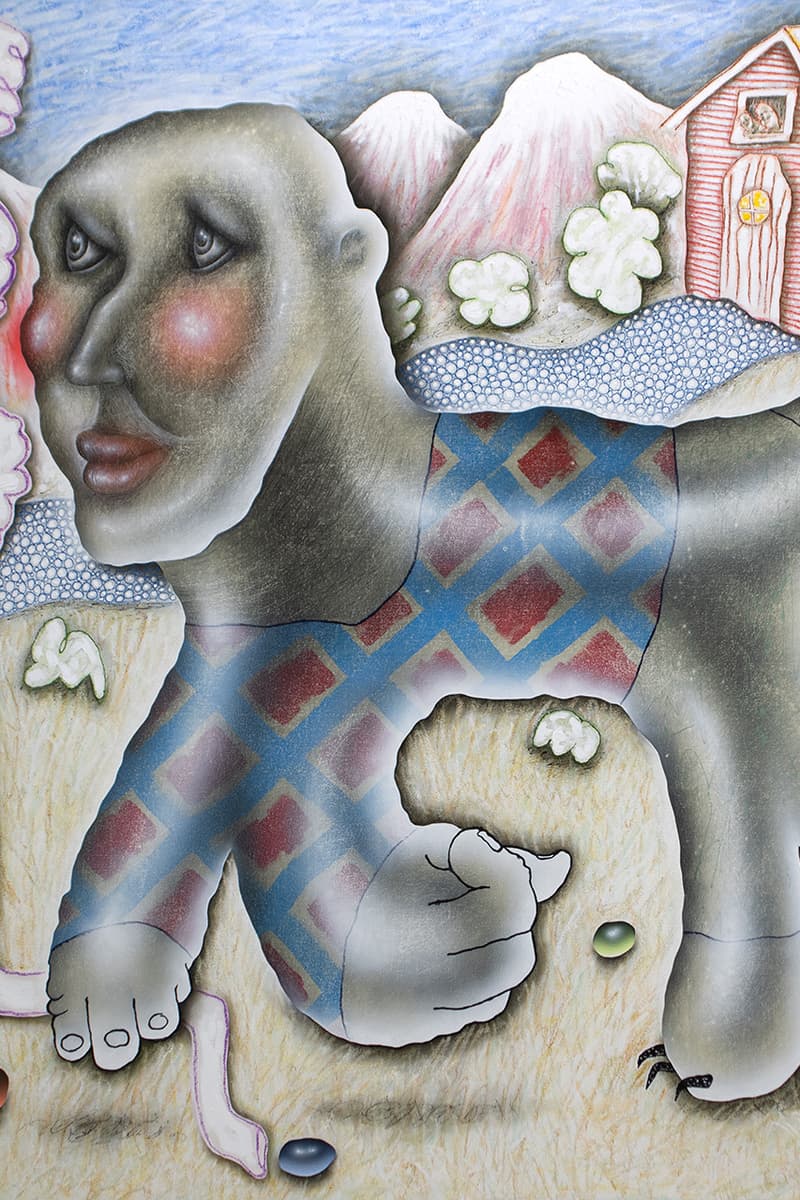 4 of 6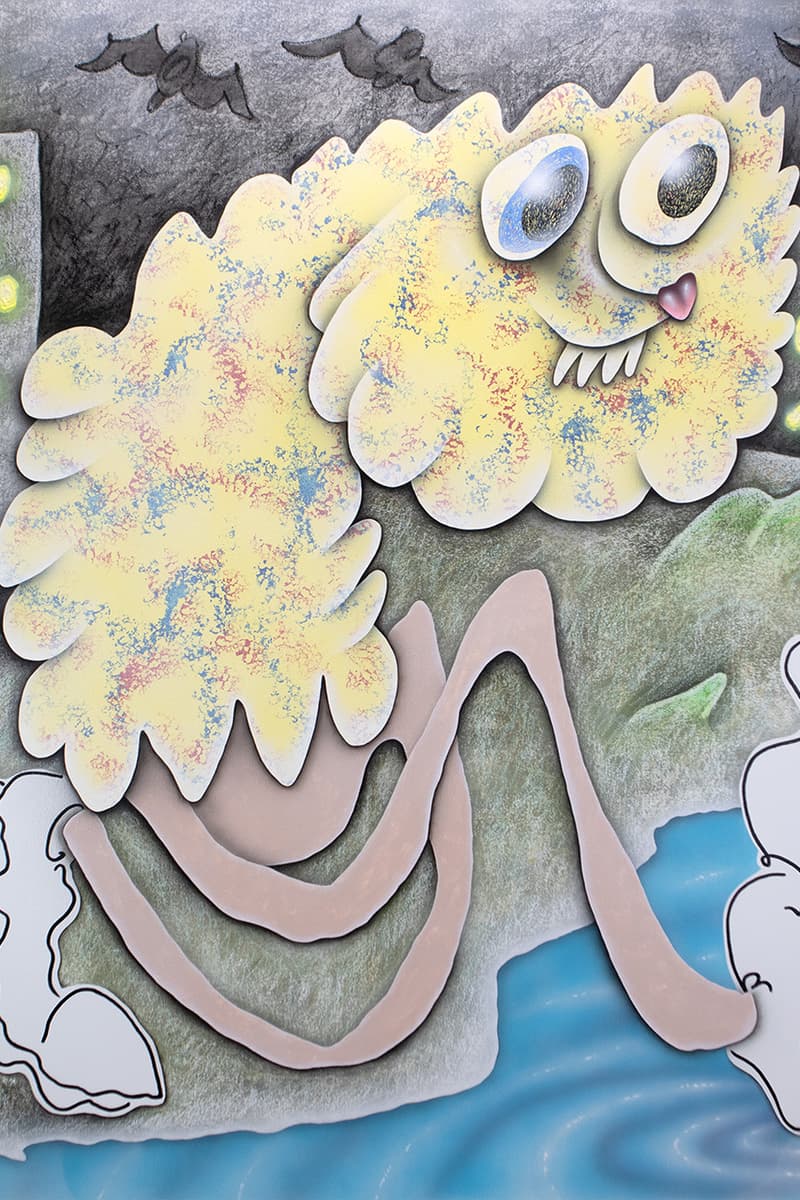 5 of 6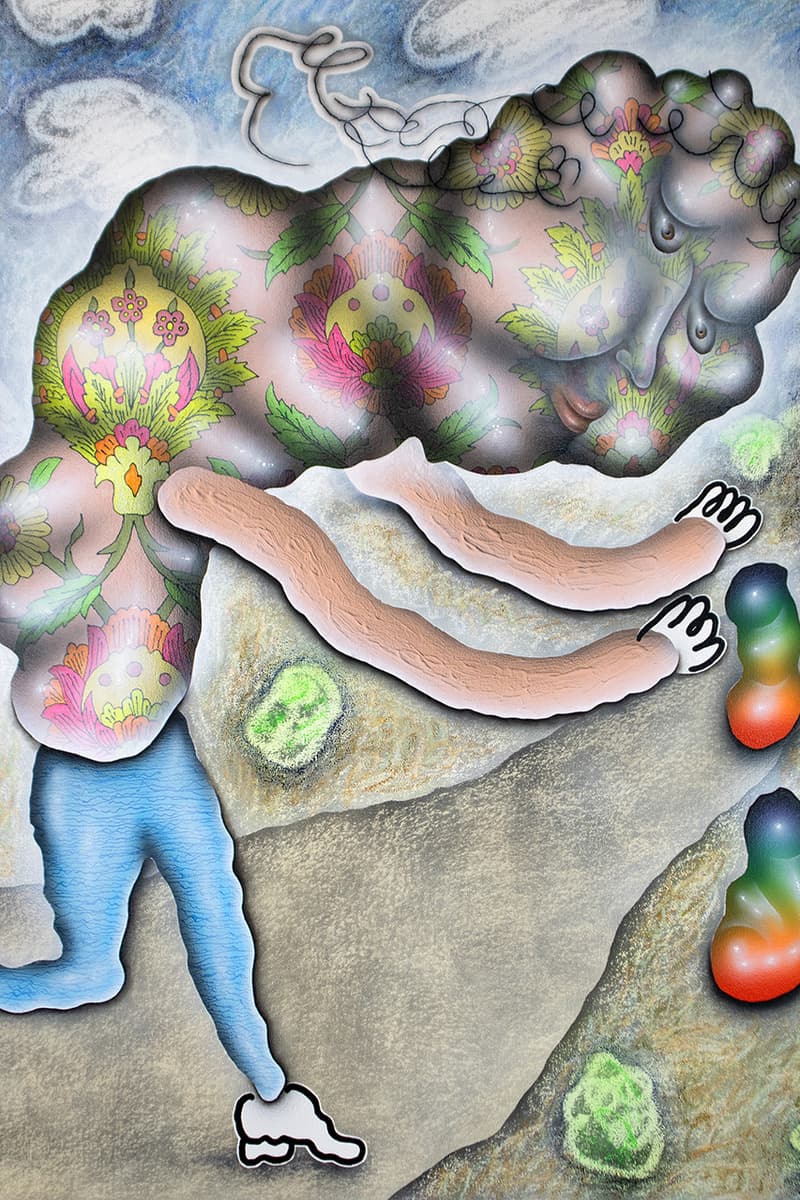 6 of 6
Art & Design
INTERVIEW: Bijijoo Brings His Viral, Otherworldly World of Monsters to Saatchi Yates
Hypebae speaks to the polymath artist about his career and learning from kids' creativity.
INTERVIEW: Bijijoo Brings His Viral, Otherworldly World of Monsters to Saatchi Yates
Hypebae speaks to the polymath artist about his career and learning from kids' creativity.
Saatchi Yates introduces the inaugural solo exhibition of American artist and TikTok sensation Michael Todd Horne (known as Bijijoo). Appraised for his personal and irreverent world of monsters inspired by his daughter's imagination, the showcase will host a zoo-like array of large-scale paintings that conjure the unsettling glee of childhood naivety.
Bijijoo's painting style oscillates between figurative, abstract and conceptual work, which mixed with his innovative take on traditional and digital art techniques, has garnered the attention of thousands of viewers on social media. At first glimpse, his amorphous, color-drenched monsters can seem quite cartoon-like, yet at the core of his work, there is a personal narrative that explores struggle, introspection, celebration and nostalgia in life.
The interplays of light, color, and texture in Bijijoo's canvases reflect his technical studies in mathematics, physics, computer science and chemistry, which culminated in a Ph.D. in biophysics in 2008. "I get comments from (young people) that their art teacher — some dude somewhere — thinks that good art has to be realistic. Or they talk about other limitations," says Bijijoo. "But then someone sees these videos where I'm just throwing mixed media around, and it inspires them to break out of that mold. That's something I love. I definitely want to live in a world where people are more creative."
Bijijoo's exhibition at Saatchi Yates opens on March 16 and will be available to view until May 28. Keep scrolling to learn more about the polymath artist and his dynamic approach to art.
From TikTok sensation to hosting a solo show at Saatchi Yates, how would you describe your journey as an artist, and what does it mean to you to have one of the leading gallery spaces to showcase your work?
I have always identified as an artist even when pursuing other things like mathematics, science research and patent law, most recently working at Nike in their intellectual property department. I was obsessed with drawing cartoons as a child. I started oil painting at around 9 years old and have gone through many different iterations as an artist, from abstract, conceptual, traditional, video and music. My current artistic path began around four years ago after a long break from art and matured a lot during the pandemic.
This work draws on my early cartoons and paintings, my ongoing sketching practice and my experience with different art forms and technical studies. I find great joy and passion in this path, which holds great opportunities to continue growing and evolving as an artist in a very authentic way. I started sharing parts of this journey on social media in the last few years. That led to many wonderful connections and opportunities, which enabled an acceleration of my art career much faster than I ever imagined possible. The culmination of that is this partnership with Saatchi Yates. I'm so thrilled to have the opportunity to exhibit with them and work with their stellar team.
Your practice is highly influenced by your daughter's imagination and love for monsters. Why is this so inspiring to you and would you say artists can learn from kids?
My daughter (she's 6 years old) is super creative and really into art: always drawing and working on various art projects. It's so inspiring to see the freedom and joy in how she approaches making art: no preconceptions, nothing contrived, just pure joy and satisfaction in the act of creating something. That is what I aspire to and it has had a huge influence on how I've relearned how to approach art.
---
Share this article