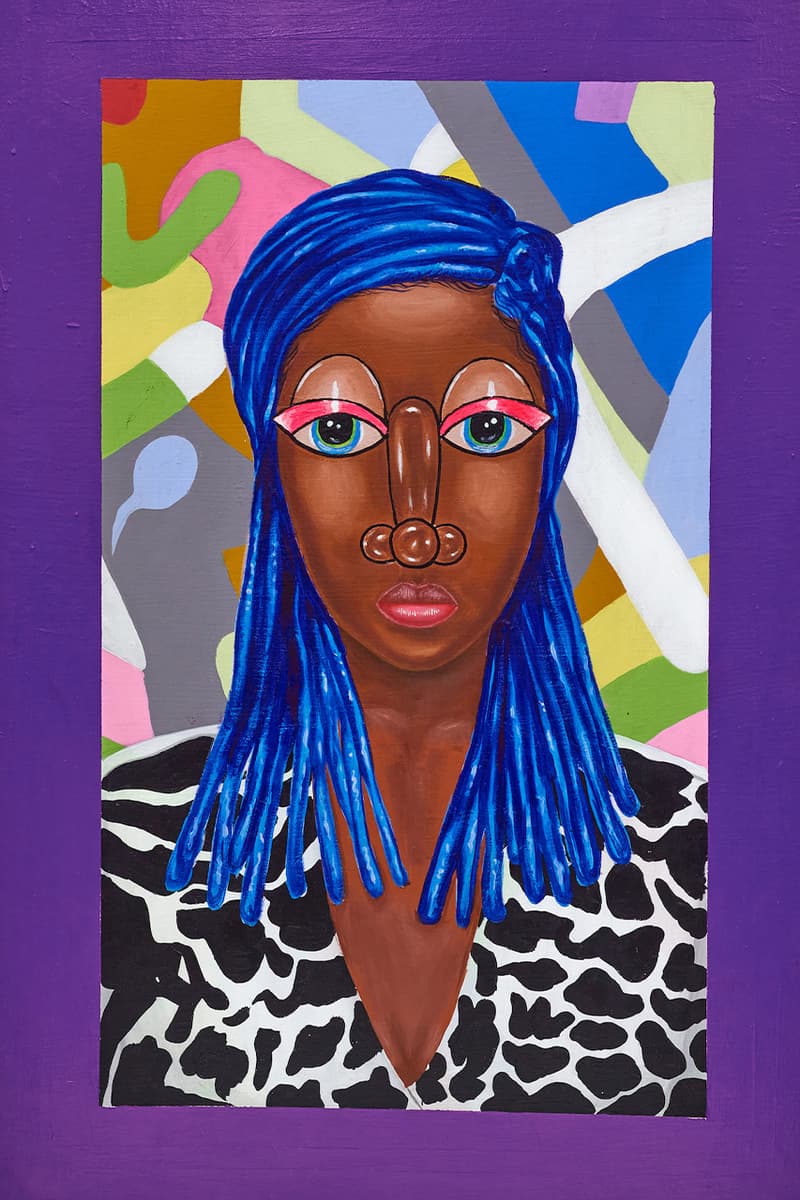 1 of 4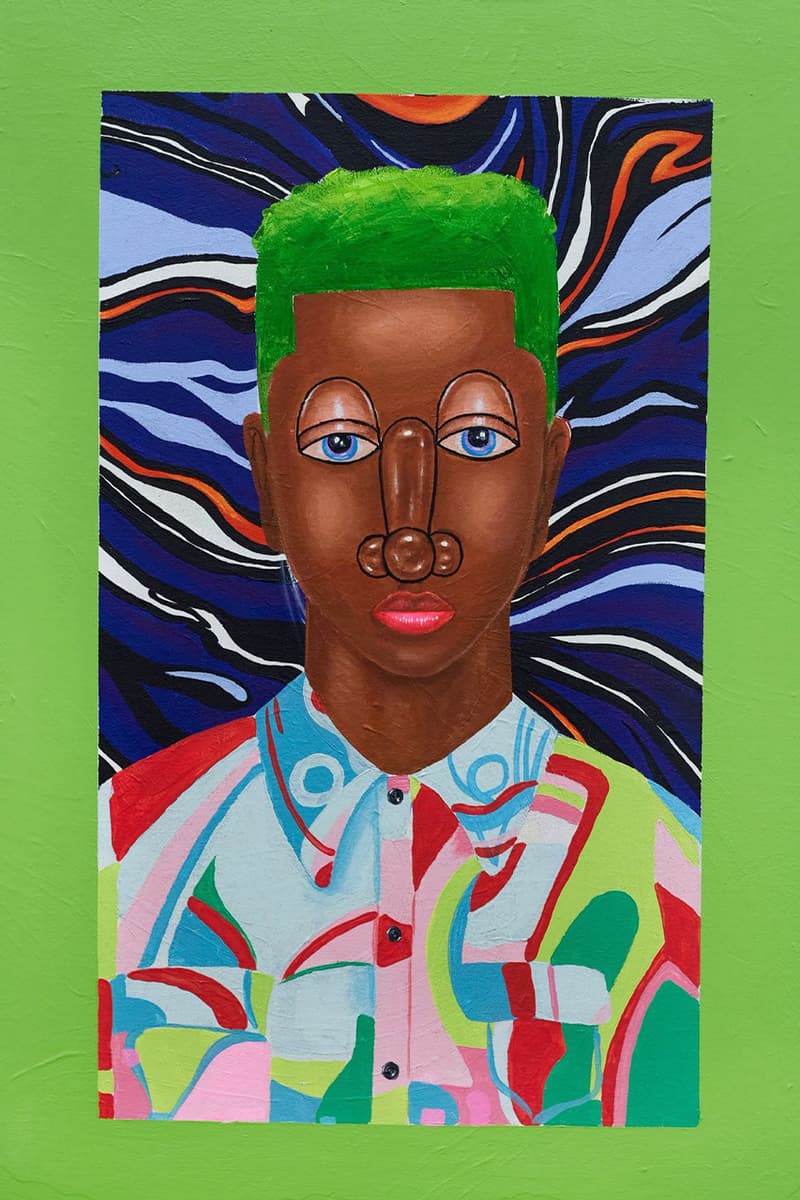 2 of 4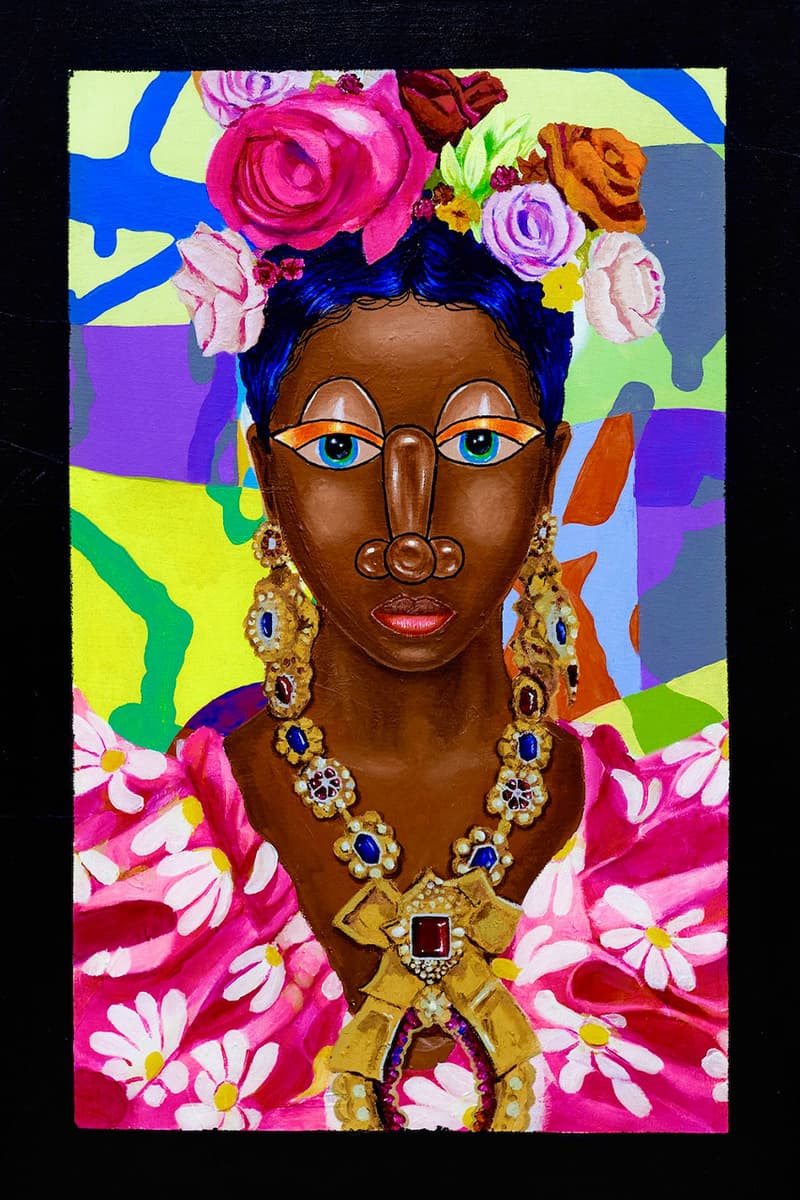 3 of 4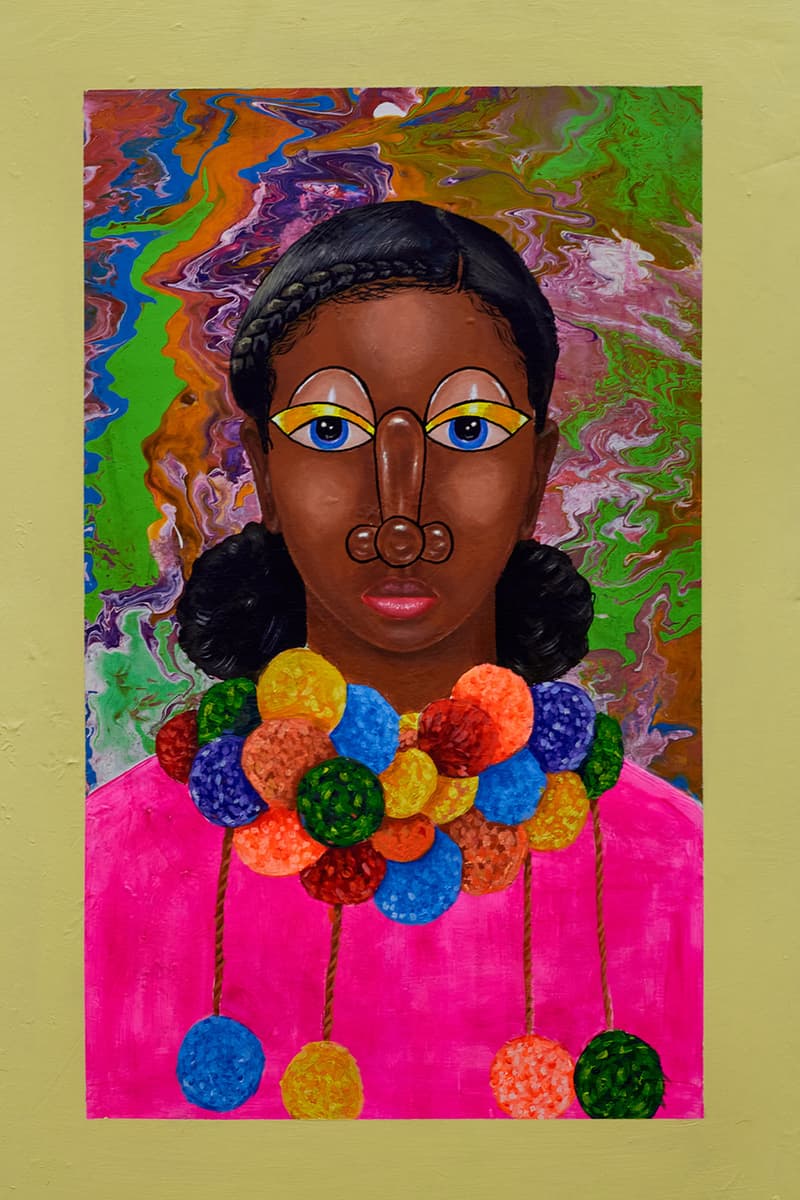 4 of 4
Art & Design
Dorothy Circus Gallery London Presents "Let This Be a Sign" by Samson Bakare
Meet the Nigerian artist celebrating Black life and Pan-Africanism.
Dorothy Circus Gallery London Presents "Let This Be a Sign" by Samson Bakare
Meet the Nigerian artist celebrating Black life and Pan-Africanism.
Contemporary art gallery Dorothy Circus London is hosting a highly anticipated solo exhibition of Nigerian artist, painter and sculptor Samson Bakare. Titled Let This Be a Sign, the showcase celebrates Black life and Pan-Africanism through 15 fresh, evocative and urgent works. Bakare's unique and profound style aims to place the Black population's narrative into a historical place of social dignity, equality and freedom, resulting in a significant shift within the wider art landscape.
At the heart of the exhibition is an exploration of unity and harmony, showcased through the artist's distinctive, provocative style Often describing his practice as a "time machine," the multi-disciplinary creative wants viewers to go beyond the sensations suggested by what they see. Bakare's influences range from Coptic art to Victorian paintings, with his thinking being rooted in Nigerian indigenous culture. He notably challenges the traditional narratives of Western art –and the dark side of Western history — by depicting vibrant scenes of Black characters enjoying moments of privilege and power on psychedelic-like canvases.
The artist is also known for exploring the expression of maleness through the lens of fashion in ways that defy typical notions of masculinity. In 2022, Bakar was one of nine artists chosen to offer his own reinterpretation on Gucci's Ingrid 1947 bamboo bag, an accolade which resulted in him working directly with creative director, Alessandro Michelle. Ahead of his solo exhibition Let This Be a Sign, Hypebae spoke to Bakare to find out more about his distinctive creative practice.
"I am aware that the African art scene is relatively new compared to other parts of the world, so I want to take the opportunity to showcase African art and culture to the rest of the world to break down the stereotype and culture shock that people can have when they see African art. I want to make African art as familiar to people as any other art form so that it becomes 'us' and not just 'We Africans,'" the artist explained in a press release.
Why did you start exploring maleness, and why is it a recurring theme in your art?
The subject of masculinity is something I am very interested in. Young black men have been subjected to the stereotype of rigidity and expected to be emotionless for centuries. Even in current times, we constantly hear sayings such as "Big boys don't cry" or "Man up." I seek to use my creative practice to disrupt these notions and give masculinity new meanings.
What's the meaning behind portraying Nigerian indigenous culture through psychedelic canvases that are both figurative and abstract?
The idea is to portray African society through pop culture instead of following the traditional norms of African art. I want my work to change this narrative by creating psychedelic-like art and using vibrant colors to narrate pressing contemporary issues such as gender inequality, racial inequality and the future of the man race.
What was your experience working with Alessandro Michele, and what did it mean to you to have your work featured in one of Gucci's global campaigns?
It was a beautiful experience, and I feel so grateful I opened myself to it. It also was an eye-opener, a breakthrough and a privilege to work with Gucci's former creative director, Alessandro Michele. The project, which was brought to life alongside seven more creatives, made me realize how much I could explore within the areas of fashion illustration and design. I now dream of becoming a creative director in a leading luxury fashion brand!
Let This Be a Sign by Samson Bakare is on view at Dorothy Circus Gallery London from March 9 – April 8, 2023.
Dorothy Circus Gallery London
35 Connaught Street
W2 2Az
London
---
Share this article