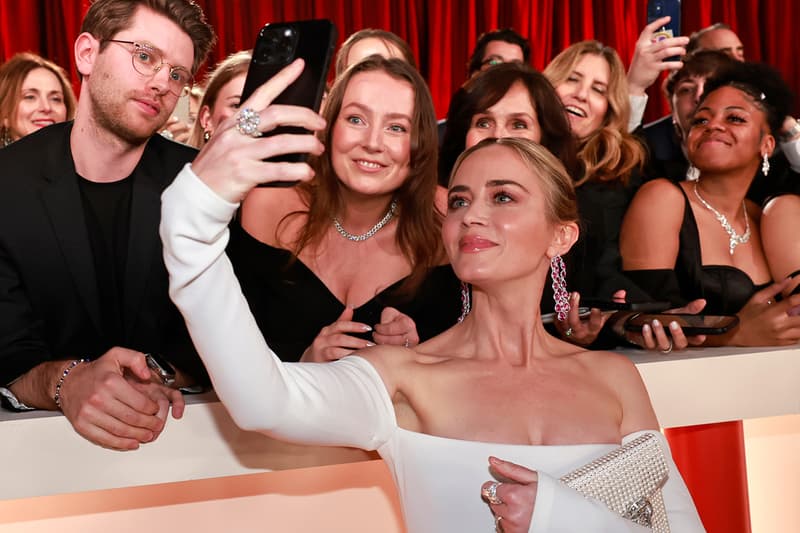 Beauty
The Oscars Gifted Celebrities Over $62,000 USD in Skincare Products and Cosmetic Procedures
The total worth is over $125,000 USD.
The Oscars Gifted Celebrities Over $62,000 USD in Skincare Products and Cosmetic Procedures
The total worth is over $125,000 USD.
Who knew that the Oscars was the place to get your hand on a gift bag of swanky and buzzy skincare and body care swag? The 26 Academy Awards nominees across the acting and directing categories walked away with $126,000 USD worth of good "stuff" even if they didn't win the coveted golden trophy.
Known as the "Everyone Wins" gift bag, Distinctive Assets, an A-lister gifting company, has been behind the goodie bag series at the awards for many years. The Academy Awards swag packs are known for including the hottest luxury beauty items on the market. Celebs have been treated to pricey LED face masks and are always the first to try the buzziest cosmetic treatments before they hit the market.
The haul in the 2023 "Everyone Wins" Oscars gift bags included ritzy buys such as an Italian vacation but was mainly geared toward mental health. "One of the biggest trends this year was mental health and inclusivity. People want to talk about mental health and inclusion in a way they never used to." founder Lash Fary said via Instagram. The focus of the company was uplifting and highlighting female-owned and Black-owned brands. That said, there was a significant deal of luxury skincare and haircare items in the bags valued at $5000 USD. There was also $10,000 USD worth of Botox and filler, $12,000 worth of body sculpting treatments and $12,000 USD in arm liposuction procedures and chemical peels making the beauty worth over $62,000 USD in cosmetic procedure vouchers.
All we can is is, "Wow." Oh to be a fly on the wall at the Oscars. (Or at least a nominee.)
View this post on Instagram
---
Share this article